Australia Making Online Media History – Now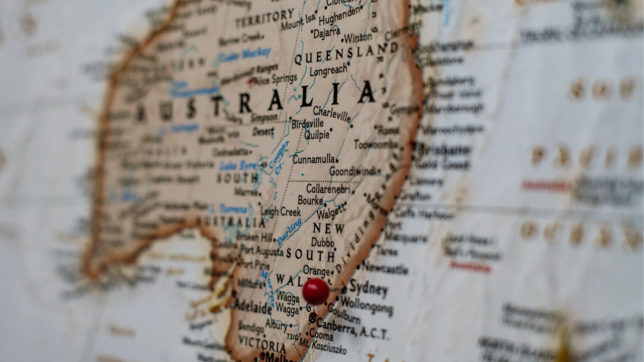 Google will pay Rupert Murdoch's media empire News Corp. for its online news, while Facebook is going to completely block news snippets for its Australian users. The news came as Australia introduced a new law mandating online platforms to pay for the use of news content (snippets usually consist of thumbnails, headlines, and the first few words of an article). While Google has bowed, Facebook is playing tough, at least for now.
But first things first. The link tax, as it has become known, was proposed by Australian politicians after years of lobbying on the part of media officials eager to get a piece of the pie that was fully devoured by the tech giants. Right now, Google and Facebook earn a lot of money from content generated by media outlets (the so-called snippets), which are a rich source of content that they can advertise around. Now Google has bowed to the longstanding demands of Murdoch, one of the most powerful men in the media industry.
Google to pay News Corp for content
Under the three-year deal, Google has agreed to pay an unknown but "significant amount" of money to News Corp., the media empire that brings together Fox News, The Wall Street Journal, The Sun, The Times, The Australian, and Sky. Google has set aside about $1 billion for such deals and plans to distribute them between hundreds of publishers all over the world as part of its "Google News Showcase" initiative.
Earlier, Google was campaigning against the "News Media Bargaining Code", as the law is called, arguing the new rules would destroy Google's current principles of work. "The Code would force Google to pay for links to certain publishers, despite the value they already receive in free user traffic from Google," said Mel Silva, Managing Director of Google Australia. 
Facebook turns off traffic tap for publishers
In response to the new law, Facebook said it would restrict publishers and people in Australia from sharing or viewing Australian and international news content. William Easton, Managing Director of Facebook Australia & New Zealand announced that for For Australian publishers this meant:
They are restricted from sharing or posting any content on Facebook Pages;

Admins will still be able to access other features from their Facebook Page, including Page insights and Creator Studio;

We will continue to provide access to all other standard Facebook services, including data tools and CrowdTangle.
In the short run, Facebook's decision will certainly bring heavy traffic losses to online media in Australia and international media with Australian audiences. As far as Facebook's balance sheets are concerned, the social media giant said it did not expect and serious impact as "the business gain from the news is minimal. News makes up less than 4% of the content people see in their News Feed. "
A multi-million-dollar business
Facebook's decision, however, is certainly a concern for publishers. "Last year Facebook generated approximately 5.1 billion free referrals to Australian publishers worth an estimated AU$407 million," said Easton. This traffic will be lost in the future.
Easton went on to offer an explanation behind Facebook's decision not to react the way Google did. "We understand many will ask why the platforms may respond differently. The answer is because our platforms have fundamentally different relationships with the news. Google Search is inextricably intertwined with news and publishers do not voluntarily provide their content. On the other hand, publishers willingly choose to post news on Facebook, as it allows them to sell more subscriptions, grow their audiences, and increase advertising revenue. "