IMPACT
Bee feeders: German inventor creates vending machines that dispense flower seeds instead of gum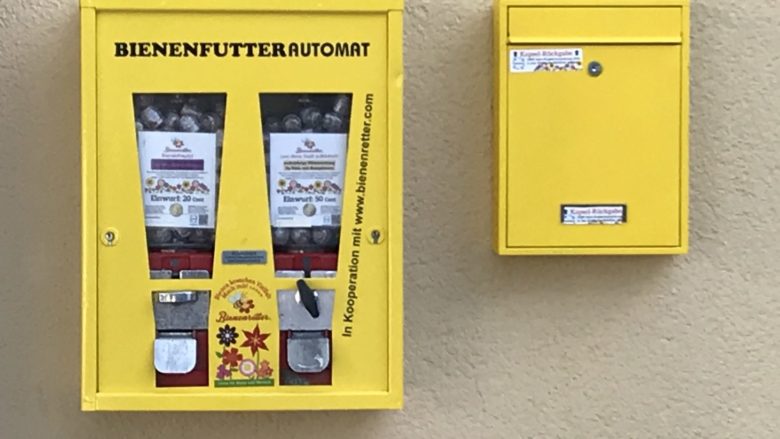 There was a point in time when you could see small vending machines on every corner, filled with gumballs or shimmering toys. Quietly, they have been making a comeback. However, they are not filled with the joys of our childhood anymore. Now they dispense capsules containing field and meadow flower seeds.
Sebastian Everding, the German creator of these dispensers, calls his inventions Bee feeders. As of now, he has tinkered with these in his spare time in his boiler room. The product was released in the autumn of 2019. A year and a half later, there are 116 machines operating around Germany, another 57 have been delivered and 70 more have been ordered, waiting just to be made, according to the builder. This kind of progress is surprising even to Everding himself: "I never would have thought that the machines would generate such a demand." He goes on to add that he isn't the one who came up with the idea: "In spring 2019, I converted an old machine into a joke machine. For 20 cents a joke can be made in Dortmund. My partner then said to me: "If you do something like this again, do something useful this time." According to their own statements, the two of them also planted their own garden insect-friendly, including insect hotels. Everding now wants to encourage others to join this trend.
400 capsules per machine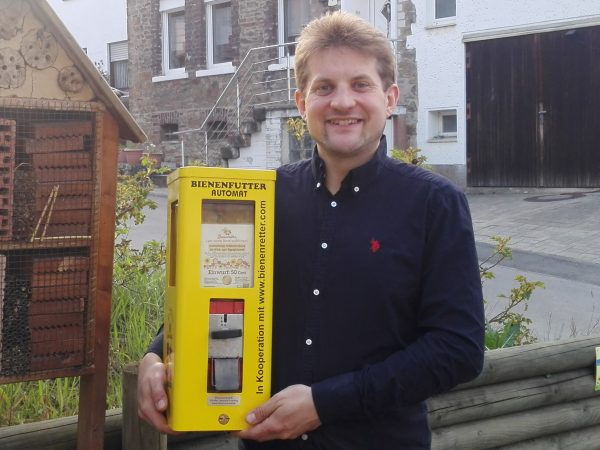 For the time being, Everding is the only expert capable of converting the old gumball machines into bee feeders. The seed mixtures themselves come from the social enterprise "Die Bienenretter Manufaktur." The company is responsible for refilling the machines. There are around 400 plastic capsules per dispenser, and next to each machine there is a box for returning the capsules. At the moment we have a return rate of 60 to 80% for the capsules."
The contents of the capsules are not always the same. Until August and between September and the onset of frost, the seed mixture contain crocus bulbs for corresponding early bloomers. In addition, the plant seed mixture is adapted to the location of the machines, says Everding: "Plants growing on the coast are not the same as the plants growing in the Alpine region. The content in the machines also varies depending on the situation." This also makes it more difficult to meet international orders. There is now a machine in Belgium and another has already been delivered not far from Vienna.
Difficult future
One bee feeder costs 479 euros, at the moment. According to Everding this is not enough to generate him a profit: "I immediately invest the money that comes in in new machines or used parts." This principle could cast a shadow on the future of bee feeders. The price of old gumball machines has been going up as their supply has been getting smaller and smaller.
The waiting time for a bee feeder at this point is between 12 and 14 weeks, and Everding manages to finish one or two machines per week. The client base is very diverse. "It's a mix of cities, clubs, private individuals, companies, schools, kindergartens and even funeral directors," says Everding. He currently does not believe that his automatic bee feeders could become his main occupation in the future. "Sure, the potential is there, but I'm reluctant. To be able to do this full-time in my own workshop would be a dream. But I don't want to have to make the machines more expensive in order to be able to afford the rooms. Then schools or kindergartens would no longer be able to afford them," he fears. He also hopes for a change in urban planning.