CRYPTO MARKET
Bitcoin dips below $30,000 for first time in a month as selloff pressure continues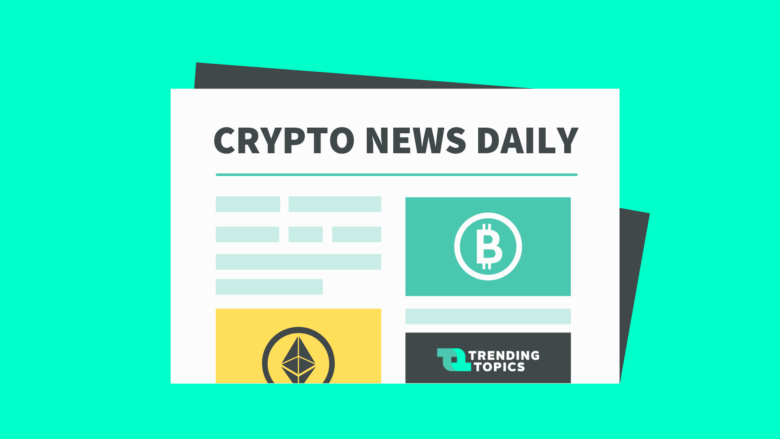 Bitcoin fell below the $30,000 mark on Monday (July 19th) for the first time in a month as traders accelerated selloff. Other digital coins also lost value, including Ethereum and Dogecoin amid broader risks including fears of slowing economic growth and the spread of the delta variant of the coronavirus.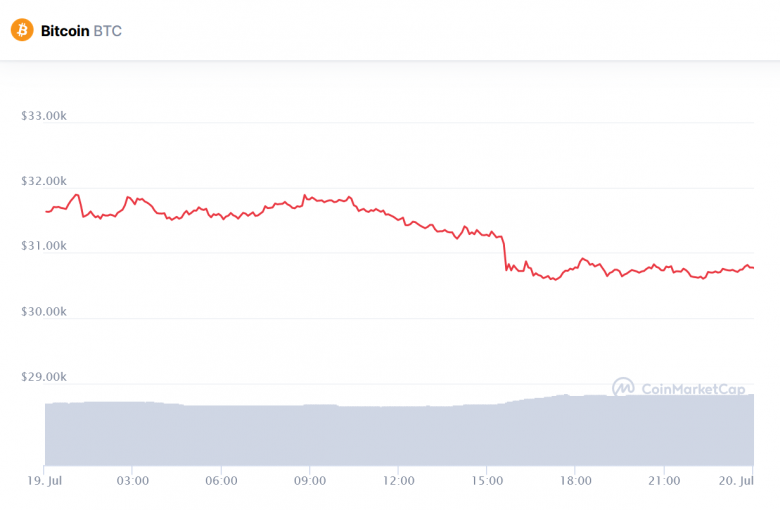 At one point on Monday, the leading digital coin was traded at $29,530, losing -6.30% of its value in the past 24 hours as of the time of writing. Since bitcoin's all-time high of almost  $65,000 in mid-April, its price has gone down by over 50%.
Ethereum slid even further Monday, by -7.82%, while XRP tanked almost 10%, according to CoinDesk data.
Top stories
Robinhood warns retail is slowing down, especially in cryptocurrencies
Stock trading app Robinhood on Monday warned of a potential slowdown in trading revenue and new clients as the boom in retail investing starts to slow down, particularly in crypto. "We expect our revenue for the three months ending September 30, 2021, to be lower, as compared to the three months ended June 30, 2021, as a result of decreased levels of trading activity relative to the record highs in trading activity, particularly in cryptocurrencies, during the three months ended June 30, 2021, and expected seasonality," Robinhood said in a prospectus.
However, the company estimates a net income loss between $537 million and $487 million in the second quarter of 2021, compared with a $1.4 billion loss in the first quarter.
Turkey introduces new crypto bill
Turkey has put forward a new bill targeting crypto in a bid to create a legal network that would protect retail investors, prevent money laundering, and reinforce regulatory supervision of crypto exchanges.  The bill would be based on legislation in Europe and the US, deputy minister of treasury and finance Sakir Ercan Gul said, adding that stricter rules should be implemented. The bill Is expected to be proposed in parliament at the start of the next quarter.
Turkey is one of the countries in the world with the highest exposure t o crypto. Some 16 to 20% of citizens of the country have used or owned crypto as of 2020.
France wants one agency to regulate crypto across EU
The French government has proposed that the European Securities and Market Authority (ESMA) should regulate crypto activity across the EU. In a statement, the French securities regulator AMF said that "granting ESMA the power of direct supervision of public offers of crypto-assets in the EU (scrutiny of white papers) and of crypto-asset service providers would create obvious economies of scale for all national supervisors and concentrate expertise in an efficient way, for the common European benefit."