Pitching
One of These Nine Blockchain Projects Will Raise €250K This Week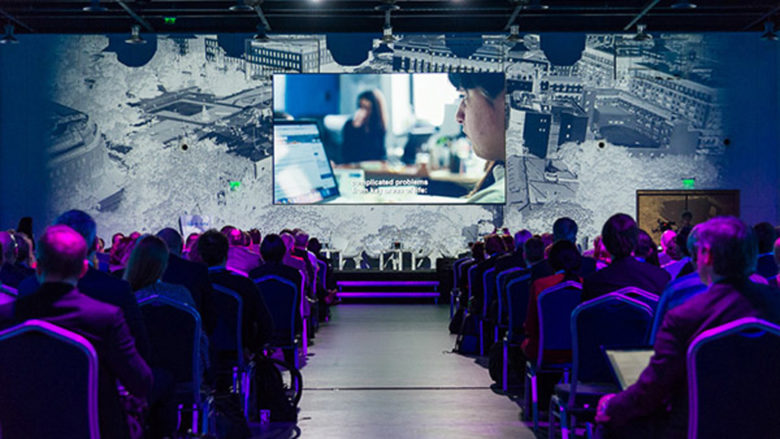 Earlier this year the Bulgarian company Telelink has announced its attempt to invest in one blockchain scale-up that manages to convince the jury during the CEE Block pitching event (Trending Topics reported). According to the organizers, more than 50 blockchain startups from ten countries from Central and Eastern Europe have applied to compete for the €250K.
Nine entrepreneurs have made it through the pre-selection process. They will get the chance to  pitch their projects in front of a jury of the top investors and an audience of C-level executives from leading global brands and European policy-makers on 25th and 26th of October. The pitching event promises to be an interesting one as some of the pre-selected companies haven't officially worked in the blockchain domain so far and are probably planning to launch new products and services.  Others seem to have been working under the radar as they don't even have online presence. Here are the nine candidates for the prize:
Centroida is a software company that delivers end-to-end AI solutions and services to enterprises and organizations from various industries. Centroida's mission is to create value by developing Deep Learning artificial intelligence systems.
Depository Network is a B2B project combining the traditional financial system with the blockchain technology. The core product is a secure infrastructure for lenders to accept blockchain assets as guarantee for loans. Depository Network platform enables cryptoholders to use blockchain assets as collateral for loans.
FitnessBody Systems GmbH, Dino Dzebic, COO
The project aims to improve the physical health and physical performance of each person by designing unique exercise routines.  FitnessBody product is a new generation fitness app that combine social networking, high quality content, advanced analytics and monetary incentives to help people build long term healthy habits.
ICO Creative Lab, Vasil Tuchkov, Blockchain Architect
It seems that ICO Creative Lab is a pretty new project. The only informmation available on the web ist that the company Creative Reactor which stands behind it was registered End of September by Vasil Tuchkov.
Jarvis, Pascal Tallarida, CEO and founder
Jarvis is a French-Bulgarian company which is building a blockchain enhanced ecosystem to change the way people are managing their money, trading and investing.  This ecosystem includes AI (IBM Watson), a cutting-edge trading platform, a social network, a marketplace and a payment system with our own Debit Card, ATM network etc.
Project ScyNet, within Comrade Cooperative, Todor Kolev, Chairman of Comrade Cooperative
ScyNet is a decentralized network for creating and training autonomous AI agents based on  smart-contracts. A network of computing nodes provides processing power to "controller" algorithms which generate and evaluate Deep Learning model designs (AI agents) for various domains. In simpler terms, ScyNet is a network of programmers & trainers (or miners), united by a common goal – to produce a better AI Agent for a certain game e.g. cryptocurrency trading where an AI agent learns how to predict what the price of Bitcoin would be in the next 5 minutes.
Start It Smart, Dimitar Karamanchev, Co-founder & President
Start It Smart is the founder of the first pre-accelerator educational program in Bulgaria – Start It Smart | Pre-Accelerator and of many other projects with which we support and inspire entrepreneurs – workshops, events, consulting services, pitching competitions, trainings, mentorship, etc.
weiDex, Tito Titov, CEO
WeiDex is a fully featured decentralised exchange aiming to keep assets of traders save and secure. The main idea behind the platform is to remove the third party intermediaries so that decentralized exchanges don't require any personal information such as names, addresses, and other private information.
This project aims to disrupt the energy and water sector by utilizing blockchain technologies. According to an explanatory video,  the founder is hoping do design and implement a virtual power plant that would connect different stakeholders of the energy sector in the European Union.
The finalists will be evaluated by an independent jury with members: Jury Chairman – Lubo Minchev, Founder and CEO of Telelink, Bozhidar Bozhanov, Founder of LogSentinel, Elvin Guri, CEO of Empower Capital, Ivan Zhityanov, Executive Director of Telelink Business Services and Rosen Ivanov, Founder of BlackPeak Capital. The final decision will be taken with a combined vote from the jury and the audience with respectively weights of 70% and 30%.
Trending Topics will give one reader tthe opportunity to experience the CEE Block conference and the startup pitch live a.k.a we are giving away one ticket. Make sure to register here and we will let you know whether you are the lucky one on October 24.