Interview SHEleader@digital
Borina Andrieu About Female Leadership, Innovation In Architecture And Turning A Historical Building In The Biggest Startup Incubator In The World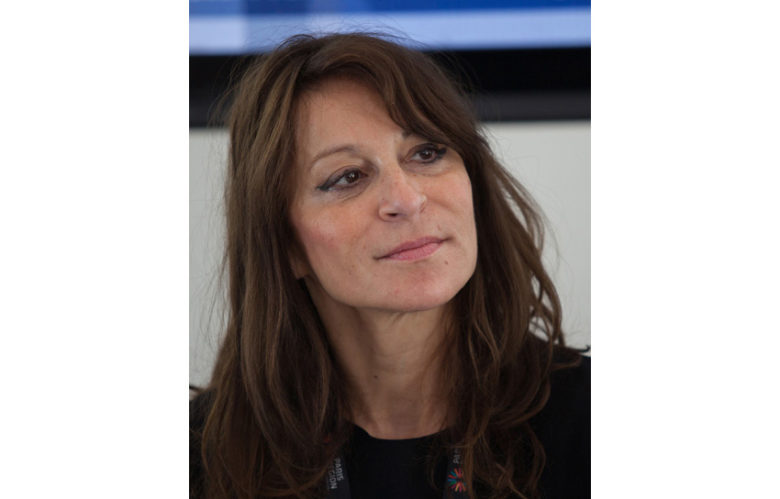 Currently, Managing Director of Wilmotte & Associés, Borina Andrieu has throughout her career managed to impose herself in a predominantly male world and to place tomorrow's challenges at the heart of her concerns. Of particular interest is the city and the creation of a responsible architecture, and the notion that without the human as its center, any rethinking of the city cannot take place. For Borina, the city must be thought of as a house, our house; a place to feel as safe and comfortable as at home today, and in the city of tomorrow.  As these reflections can only make sense with the participation of today's young generation, Borina has been deeply involved in the creation of the Wilmotte Foundation based in Venice. Its mission is to help and educate young architects and artists in the earliest moments of their careers. Thus, the Foundation organizes a competition every two years to discover and support young talents, drawing their attention to the importance of combining heritage, architecture, and sustainable development considered some of the biggest concerns for the future.
Furthermore, Borina Andrieu has been involved in numerous emblematic creations for Jean-Michel Wilmotte, including the renovation and transformation of the Halle Freyssinet into Station F, the world's largest start-up incubator and the headquarters for Google at Kings Cross in London. In 2018, the French President promoted her to the rank of Knight of the French Legion of Honour in recognition of her work. She is also a Knight of the Order of Arts and Letters, bestowed by France's Minister of Culture. Borina is born and grew up in Bulgaria, before starting her international journey in 1982, she is a mother of two daughters and a son, has lived all over the world, and has worn many different hats. Borina is also one of the keynote speakers during this year's SHEleader@digital conference that aims to gather female leaders from various sectors to discuss the role of women in the transformation towards a more digital and sustainable world. Borina will also take part in a webinar called SHEleader Beyond Tech: The Creation of Sustainable Future on the 9th of April.
Before the conference, which will take place on the 17th and 18th of September in Sofia, we had the chance to talk to Borina Andrieu and explore her career and the way she sees female leadership.
Trending Topics: Your company Wilmotte & Associés was the one to turn an old historical building into the largest startup incubator in the world – Station F. Can you tell us a bit more about this project?
Borina Andrieu:  Station F is a very good example of refurbishment by giving new life to a building with the technology available today. All we've done with this construction site is really impressive. Station F, as we know it today, is a building from 1927, built by one of the leaders of the construction of the 20th century – Eugène Freyssinet. Indeed, this building was an innovation for its time – built with prestressed reinforced concrete at that time it was something really extraordinary; the thickness of the concrete sometimes went down to 5 cm. We took up the challenge to fit 1000 startups in a building that's 310m long and 60m wide, and to give new energy and vibe to a historical building. 
Today, among all the startuppers from all over the world present in Station F, one third are women and 45% companies are women-founded which makes me very hopeful for the future. One last thing I would love to say about Station F is that it's led by Roxanne Varza, a young and successful woman with an international background. She is Iranian, has grown up in California, has French roots and is married to a man from China. She is now a powerful 35-year-old young woman and one of the most outstanding leaders in this field. I see her as a great example of a woman in tech.
You started your career in a completely different field, in the press, and went to architecture. How did that happen?
I have a mathematical background, then studied political science, art history, etc. I also lived abroad for many years and in many countries, because I was married to a French diplomat. Each time I was trying to find a job that was compatible with the role of a spouse of a diplomat, so this is why I started being a journalist in the economics and financial press. In any case, I've always had management skills and loved architecture so it was not a total surprise when I switched to a career in architecture
What is your concept of female leadership and do you think it's actually a thing?
I was shocked the other day when I read a headline in a very big French economic newspaper saying that company X had appointed a female president. Instead of calling the new president by her name, it was labeling her by her gender. It's the roots of the problem, according to me there shouldn't be any different. If it were a man they would have named him by his name. I don't think companies should appoint women because they are women either, but I think we should focus on the person and who is the most competent for a certain position. I think there's a misunderstanding in all these debates. 
You know in high school girls often don't dare to go to mathematics and hard science. We should change this and it could be changed by education. In the professional field, I've also observed that when I hire people, women would usually be more hesitant and humble and this is not how men are. I think women should be more confident but hiring them based on gender is not serving this purpose. It could indeed put women in the vulnerable position of being accused of being hired because they are women, and not because they are competent. It's not a matter of feminism, we should be talking about self-confidence and networking and above all education.
You are also part of Women Forum. What is it about?
It's a very international woman networking organization. We help each other. And by the way, we are very open to men, too. Because staying between us only is very sectarian.
What do you think is the way for women to build more confidence? 
There are several things. One of them is highlighting some women's success stories. The second thing is education. And not least, networking. 
You are holding a keynote that will open up the Green panel during the SHEleader conference this month. Where does this green and sustainability topic come from?
I do believe that the future will either be sustainable or won't be at all. All big established companies will either have to change and become sustainable, or they will disappear. Today's consumption and the way of living and working are completely different than they once were. I believe women have an important role to play in these transformations – both in the way we work and develop businesses, but also in the way we live and interact with our environments. 
There's one more topic I'd like to cover during the conference – how to consider the city as a home, as our own home. Nobody would ever spit on the floor of their own house, but many people do it in the city. Yet, I'm a firm believer that if we improve public spaces, we are going to improve social behavior and security. Women, from my point of view, have a more sensitive approach towards changes and this is an important factor here to take into account when we are looking at tomorrow's stakes. 
What is the future of architecture and what's the innovation in architecture?
The digital approach and sustainability are the future. My company has a foundation for young architects since 2005, and among the reasons for founding it was our discovery that young European architects are never taught how to refurbish – they are learning how to design from scratch. And actually in our world, in Europe, there's not much space to build from the ground, so we need to find a way to go out of this situation. There are ways to rejuvenate areas and buildings using new technologies. This is what we did with Station F, and what is done with many old industrial buildings converted into universities or cultural places. We have this international competition for students in architecture every two years because youth is tomorrow and we can't think tomorrow without making them part of it. By the way, the first-ever award was given to a Bulgarian couple.
*Tickets for the conference are still available at a price between €105 and €195. The organizers provide 20 free tickets for students who can apply here.