deal
Bulgarian Expenses Management Startup Payhawk Raises A Seven Digit Seed Round Led By Top-Tier VC Earlybird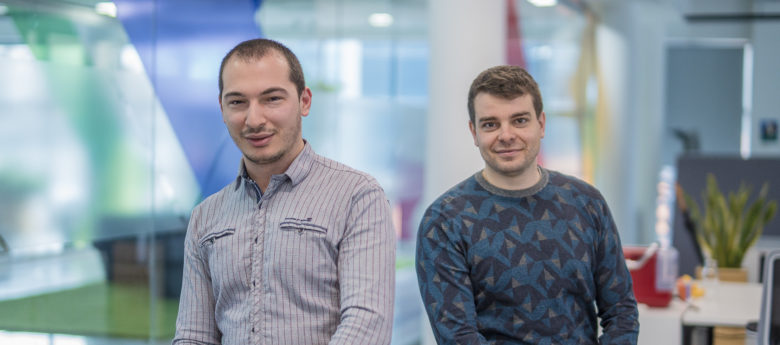 Less than two years after its start, the Bulgarian fintech startup Payhawk picks up one of the largest seed rounds the region has seen. The young expenses management company raises €3M, led by top-tier German VC Earlybird, and heads to Germany as its next target market. 
"We were impressed with the strong product DNA of the founding team and their relentless focus on customer experience. Payhawk has great market potential as every business needs a solution like this," comments on the deal Roland Manger, co-founder and partner at Earlybird. "They decided to combine the best of what exists today and integrate it into a next-generation platform with a great customer experience without forcing businesses to switch banks," he adds.
In a nutshell, the founded in 2018 Payhawk closes the gap between corporate cards and expense management by providing a product that works on top of existing banks. The software allows CFOs, business owners and accountants to easily manage the entire spending lifecycle, including issue real-time reports and set spending policies. 
First big step: Germany
With the new funding, the company is aiming to expand to Europe with Germany being the first target, and will heavily invest in marketing and team growth. With a current team of 18 people, the startup is expecting to double in the next two years. Payhawk has just opened up its office in Berlin, hired a country manager for Germany, and is also recruiting there.
"Germany is a good market because last year a bylaw entered into force, that allows companies to use certified software to scan receipts and use them for expenses management and accounting purposes without having to store the paper," explains Hristo Borisov, co-founder and CEO of Payhawk. The advanced financial infrastructure in the country makes it possible for Payhawk to connect to more than 3000 banks using PSD2, the European Union Payment Services Directive. In addition, new bylaws in Germany allow companies to store paper receipts in digital archives in a tax-compliant manner with Payhawk, reads the official release. Spain will probably be the next market after Germany. The company already has clients in the Southern European country too.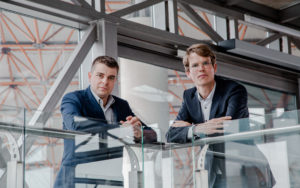 The market size is hard to estimate, explains the CEO. According to him, however, it has the potential to grow at least five times, as companies like Payhawk make the expense management simple and allow businesses to issue and manage spendings easier. "Products like ours are an enabler. We've seen companies that have issued more than five-six cards because the whole management gets easier," he says. 
For 2020, Payhawk has set the goal to position the brand as one of the top European players for expense management.
Not just the next neobank
The company's vision is to become "the world's biggest bank without holding a single cent". This, however, doesn't mean that Payhawk is to be perceived as a neobank. "We remain a software company that integrates with banks," explains the management. Payhawk allows the instant issuing of digital and physical debit cards for employees. The manager decides what the budget each employee could spend is, sets an account and limits, and could monitor expenses in real-time. Employees could take photos and upload invoices in the system so the accounts could do their job as well. Part of the funding will be used for further product development, and the company is aiming to add more enterprise-oriented features e.g. for management of spending policies, request and approval processes, and mileage tracking. "Unlike many competitors, our software allows also the management of cash expenses," adds Borisov.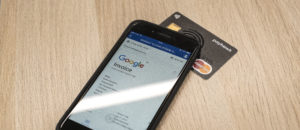 Around a year ago and in the first month on the market, Payhawk had managed to attract 11 paying customers. Back then the startup was targeting mainly SMEs in the tech sector. As of today, the company has clients from 14 European countries and around 1000 people using its system. Although Payhawk prefers not to share the number of clients, Borisov says that typically the system is used by mid-sized companies in which at least five people need to have corporate cards. Typically, Payhawk's product is used by employees and managers who travel frequently, work remotely, need to make spendings related to particular projects, need to track marketing budgets and advertising campaigns, and have to allocate budgets related to office management purposes. Among the clients of the company, we find fintech scaleup Softwaregroup, crypto loans startup Nexo, international BPO company Telus. 
Payhawk charges a flat monthly fee per user. The standard price varies between €10 and €15 depending on the used features, there are also custom offerings for larger clients with additional needs. 
A €3M seed round
Alongside Earlybird, the venture has attracted Mark Antipof, who spend 17 years as Chief Commercial Officer at Visa Europe, and Keith Robinson, the Chief Strategy Officer at Sage Group, , the UK's second-largest technology company.  
INFOBOX

Earlybird is a VC founded in 1997, that invests in all growth and development phases of a company. Earlybird manages separate funds focussing on digital technologies in Eastern and Western Europe as well as healthcare across Europe. With over €1B under management, seven IPOs, and 24 trade sales, Earlybird is one of the most successful venture capital firms in Europe.
The round is joined by all previous investors, including Eleven Ventures, business angles – Vassil Terziev, Svetozar Georgiev, Perry Blacher – Fintech advisor to Google and Senior Digital Advisor to Barclays UK, Mark Ransford – Investor and advisor to high-growth startups in the fintech sector, and the co-founders of Management Financial group – Nedelcho Spassov and Stanimir Vassilev. The company valuation remains undisclosed and is also hard to be estimated, as the investment is made in the UK-based entity of Payhawk.
The fundraising process took around six months and the company spoke to around 40 VCs, which they already had a contact with. After evaluating several term sheets, Payhawk decided to go with Earlybird. 
"We realized very quickly that what we really needed was a top-tier VC to accelerate our growth so Earlybird was an obvious choice. We are also very happy that Mark Antipof and  Keith Robinson are joining. All these people are visionaries who have worked with financial technologies for a long time, and this is a great validation," tells us Borisov. According to him, the market is "huge, and so are the opportunities", and to be able to move quickly and to secure a market share in Europe, the company needed both financial, but also strategic boost.  
With this new round, the funding of Payhawk totals around €3.65M. In its first days, the company was backed by Vassil Terziev and Svetozar Georgiev. In February 2019, a €500K pre-seed round backed by Eleven Ventures and eight business angels was closed too.
Read also:
How to build, launch a fintech product and get clients in under six months
Fintech in Bulgaria – who is who in 10 words
Fintech Fireworks – what is the sector in Bulgaria expecting from the new decade