mapping
Fintech in Bulgaria: Who is Who In Ten Words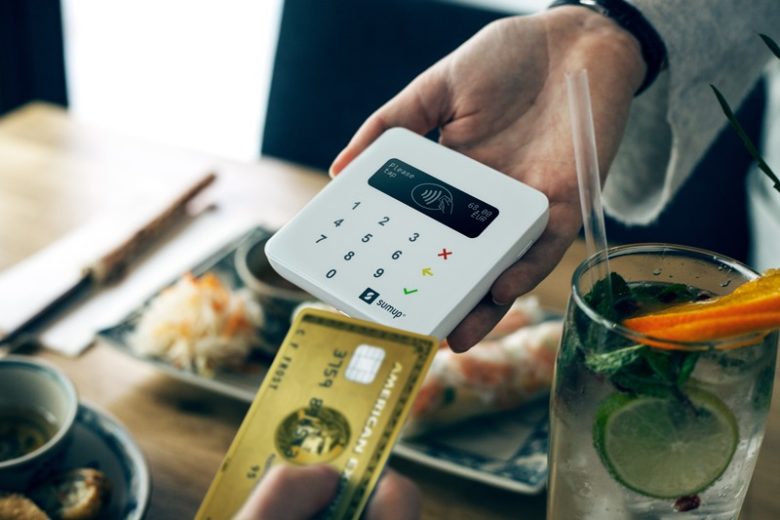 With close to 70 companies in this domain, Bulgaria is an evolving fintech hub. It's the most vibrant fintech destination in the SEE region, concentrating the highest number of companies in this sector. The first in-depth report about the local fintech landscape that has just been released by the Bulgarian Fintech Association and media company SEE News, shows that most of the fintech ventures are startups – both local and international with dev teams in Bulgaria, they specialize in payment products, and the sector has been profitable for the past five years. 
According to the researchers' estimations, the operating revenue of the fintech sector in Bulgaria exceeds €200m. The growth of the sector attracts also the venture capitalists as over €80m have been invested into 14 ventures. Corporate innovation is also a topic gaining momentum in the financial sector and both banks and payment operators are joining the ecosystem.
+++ Fintech In Bulgaria: The Highest Number Of Companies in SEE And €80M Of Venture Capital Investments+++ 
Here's the complete list of the fintech players in Bulgaria, and also the corporate innovation initiatives in the ecosystem.
Startups & emerging business
A4Everyone – a provider of credit scoring as a service as well as other AI-based analytical solutions
BillButler – Started two years ago, BillButler is a free mobile app for management of personal expenses and bill payments.
Cashlend –  a three years old Bulgarian peer-to-peer lending platform.
Cashwave –  a reseller and distributor of corporate gift cards, e-codes and gift vouchers on the B2B and employee rewards market.
Catalea  – a provider of professional trading software for financial market players. 
Charlie Finance – a mobile AI personal financial assistant. 
Colibra – a crowdsourced platform on the blockchain for handling insurance claims. 
eCollect – digital debt collection agency that applies AI technology to cover a business' full receivables management cycle. 
Evrotrust – a solution for remote identification, authentication and document signing via biometry.
Fram Fintech  – UX & UI design and digital marketing agency for the financial sector. 
Groupayer – a digital financial service designed for informal groups of individuals who collect, manage and spend funds for mutual causes, events, etc.
Immo-Fund –  a real estate investment platform.
InChainZ – a blockchain-based trading platform.
Iuvo – a peer-to-peer lending platform. 
Jarvis Exchange – a hybrid exchange giving access to Forex, CFDs and crypto assets from one single wallet. 
Klear – a peer-to-peer lending platform. 
LimePay – a SaaS platform that enables end-users to freely execute transactions for decentralized applications (dApps) with fiat money
LogSentinel – a blockchain-inspired secure audit trail service providing log aggregation and GDPR-related solutions. 
MoneyVOX – a personal automated financial savings advisor. 
My Cloud Quant – a research company offering cloud-based quantitative analyses for financial markets around the globe. 
Nexo – an instant cryptocurrency-backed loans provider.
Oli – online-only insurance for retail customers and small businesses that was developed by insurance company Euroins, but the project is now frozen.
PayHawk – a company card that automates expenses and expense management. 
Payomy – a mobile payment solution that doesn't require an internet connection 
Paysera – a Lithuanian payment platform that offers a wide range of payment services & solutions to both businesses and individuals in over 180 countries. 
Pension.Care – a platform as a service (PaaS) for long-term financial decisions about lifelong savings. 
Phos – a mobile app that turns the phone into a POS terminal, part of the Paynetics group.
Phyre – a digital wallet for mobile payments, digital loyalty cards, peer-to-peer payments, FX., also part of the Paynetics group.
Property Club – a real estate crowdfunding platform in SEE. 
REINNO – a fintech startup that deals with real estate tokenization and lending
Reloyalty – a digital loyalty mobile application that allows businesses to keep track of their customers' behavior and offer them relevant rewards also from other merchants.
Rewards Labs – a digital rewards application aimed at boosting sales by increasing customer loyalty for local and neighborhood businesses. 
Risk Labs – a machine learning software for financial analysis. 
Skim Prot – a protective credit and debit cards stickers against bank frauds.
SmartIT – a software company for development of financial systems and platforms, including such for the fintech field. 
Super Dev – a fintech software platform provider.
Tide – an emerging leader in SME challenger banking in the UK, ranked as a Top 100 FinTech.
Tickey – a mobile ticketing platform for urban transport. Business banking app. 
TiXi – a technology provider proficient in transport management systems and electronic payments. 
Tradeo – an online trading platform and brokerage. 
Virtual Broker – a provider of an insurance broking management software. 
World VIP Club – a loyalty platform developer. 
Yatrus Analytics – real-time data analytics software for the financial and socio-political sectors.
+++ FT: Sofia is the most cost-effective fintech destination globally+++
Corporates & established players
2iQ Research – Founded in 2003, the company works in the field of capital markets. 2iQ Research is an Insider Transaction data provider with global coverage of 60,000+ stocks.
ActivTrades – Sofia Branch – ActivTrades is a UK-based brokerage firm providing an electronic trading platform to trade Forex, Contracts for Difference (CFDs), and spread betting.
CashCredit – founded in 2012 online consumer loans platform.
Credissimo – founded in 2007 online platform for quick loans.
Datecs – a manufacturer and developer of innovative POS solutions with close to 30 years on the market.
DeGiro – an online stock broker founded in 2014.
eINS.tech – a technology company developing and operating a web-based information system for insurance and health insurance companies.
Emerchantpay –  an online payment services provider.
ePay – an online payment services provider that was founded in 2000.
iCard –  a digital wallet for money transfers, payments, loyalty cards and more.
Lenno – an alternative lender and online broker.
NaXeX –  a software company, which provides technological solutions for the finance industry.
Tick42 – UK software service provider for the financial sector, that has recently moved operations to Bulgaria and launched a product that integrates different software in the banking sector.
Paynetics – an EU licensed e-money issuer and payment service provider offering payments-as-a-service.
Paysafe – a multinational online payments company.
Qaiware –  a software development company, working with large companies from the German fintech sector.
SafeCharge – online payment processing for online and mobile merchants.
ScaleFocus – a technology, R&D and advanced engineering company.
Sirma ICS – Insurance Cloud Software by Sirma Holding is a software solutions provider for the Insurance industry.
Software Group – a global technology company that is specialized in micropayment software, delivery channel and integration solutions for the financial sector.
SumUp – a German mobile payments company that has its main R&D office in Sofia.
Taulia – an international provider of payment processing solutions.
Trader.bg  – an online trading platform, founded in 2011.
Transact Europe  – an EU-regulated electronic money institution.
Virtual Affairs –  an international software and services company that specialises in transforming digital channels for banks and insurance providers.
VSG Bulgaria – a financial software solution provider.
Banks & Payment Providers: Corporate Innovation Activities
ING – Dutch multinational banking and financial services group with a €300m fintech investment fund. 
Raiffeisen Bank International/ Raiffeisenbank Bulgaria – runs an annual competition for fintech startups in CEE; has already integrated with two innovative local solutions – Evrotrust and LogSentinel.

TBI Bank  – partners with Telerik Academy to prepare IT professionals for the banking and fintech sectors; has recently announced integrations with innovative solutions in Romania and Germany, that will soon be introduced in Bulgaria too.
UniCredit Group – together with consultancy company Anthemis Group established the joint investment venture UniCredit EVO focused exclusively on financial technology startups.
UBB –  launched an API Developer Portal, which is accessible from the bank's home webpage and can be accessed by all users, including fintech companies; runs Challenge YOU a pre-acceleration program for bachelor students in partnership with Junior Achievement Bulgaria.
Varengold Bank –  opened a branch office in Sofia, which will offer loans to fintech companies; specializes in Marketplace Banking, which includes the financing of non-bank institutions providing fintech solutions – mainly peer-to-peer lending platforms; invested €750k in Klear.

Visa – runs a Fintech Fast-Track Program in Central and Eastern Europe, Middle East and Africa (CEMEA) region. The pilot is a joint initiative with Eleven Ventures

Mastercard – runs a startup engagement program – Start Path.
Note that lists are never complete. If we've missed a company you think should be on the list, please let us know at newsroom@trendingtopics.bg