Going Public
Bulgarian Sin Cars is Planning an IPO to Start Mass Production of Urban E-cars in 2019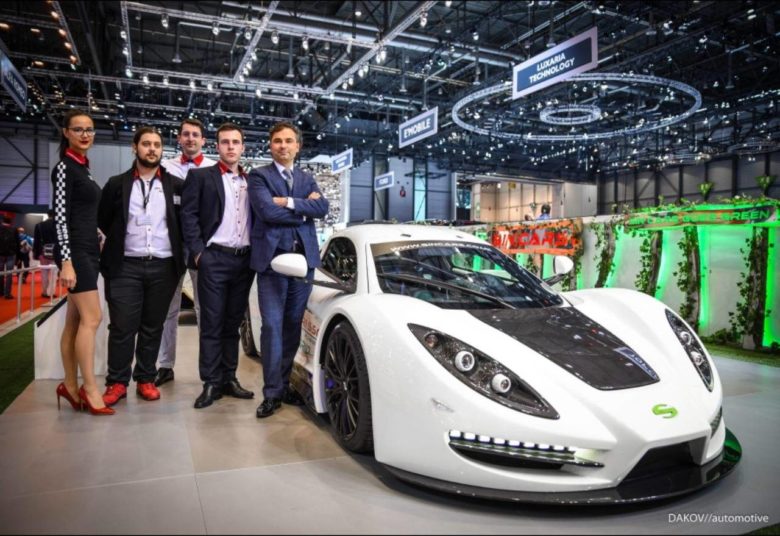 The Bulgarian manufacturer of racing cars Sin Cars has announced its plans for IPO on the Sofia bourse in summer 2019 and expansion within the e-cars market. Sin Cars aims to list 40% of company's shares and raise €10M, which will allow the company to build a new production site for e-vehicles in Bulgaria.
The founded in 2012 by Rossen Daskalov company has so far operated in the segment of sports cars, but has prototyped the new e-vehicle system parallel. "Currently we have the technology and the capacity to produce up to 300 e-cars yearly, but we want to raise capital to build a real assembly line for up to 15K vehicles", Daskalov told Trending Topics. According to him, the company has already deployed several cars to its partners in India.
From amateur races to city e-mobility
The story of Sin Cars goes back to 2012 in the U.K. when the venture was started by the Bulgarian engineer and racing driver Rosen Daskalov. The idea, however, has always been to produce at least the parts in Bulgaria. In 2014, Daskalov decided to move the company and the whole assembling and production to Bulgarian city Ruse. He kept entities in U.K. and Germany though for image reasons.
The company is rather known for its racing supercars and has participated in the European GT4 amateur race with one of its seven models – the 650 hP Sin R1 that accelerates to 100 km/h in 2.5 seconds and reaches maximum speed of 350 km/h. According to Daskalov currently the company produces and sells around 50 vehicles of this kind in the US, South America and Australia. "We will keep this business line, but is a niche segment. E-mobility on the other hand is growing rapidly and we have the chance to enter this market with the technology we have", the CEO told Trending Topics. In 2017 the financial reports show that  the company generated revenue of €1.2Mand the expectancy is €2M turnover this year.
Sin Cars is though eyeing to enter a more promising but also a very competitive niche. According to the International Energy Agency (IEA, Paris, France). Тhe world e-cars fleet grew 54% to 3.1 million in 2017 and will reach 125 million by 2030, shows the International Energy Agency. Almost every automaker is already expanding e-vehicle portfolios. Some numbers as an evidence –  pioneer Tesla has delivered nearly 84K vehicles by the third quarter of 2018, German Volkswagen, on the other hand, has just announced plans for an upcoming fleet of fully electric vehicles that would start at 150K units in 2020 and grow to 1M by 2025.
Daskalov is optimistic though. "I think it's possible to develop such business and product in Bulgaria. There are already other good examples from our region such as Rimac", Daskalov referred to the Croatian car producer, in which Porsche bought 10% earlier this year.
The low-cost multifunctional city e-car
This spring during the Geneva Motor Show Sin Cars presented their first non-racing e-vehicle – a version of their model S1 with 120 hP and 200 km run per charge with a starting price of €40K. Now the Bulgarian company is heading even more ambitious road. At the next expo in Geneva Sin Cars is planning to present L-City, a new platform for multi-use electric vehicles – from passengers and delivery cars, to larger transportation vans. The starting price of the new cars, which will be targeted at big European cities, is supposed to be around €10K.
In order to reach all those numbers, however, Daskalov and his team of 30 need to raise capital for a new assembly line that would allow him to produce between 15K and 20K cars yearly. He has chosen an IPO on the Bulgarian Stock Exchange and he seems optimistic.  "There are not many candidates on the Sofia bourse and this is a chance for us. Furthermore, we want Sin Cars to be a Bulgarian company with a Bulgarian product and this is the logical move", the CEO told Trending Topics.
Right now, the local bourse offers favorable conditions for SMEs willing to go public, as the Bulgarian Stock Bourse has recently introduced a €25К voucher scheme that covers the prospectus and the listing of the company.  In addition to that, there are assets for around €9 Billion on the Bulgarian capital market, as Financial Supervision Commission data shows. Therefore, the chances of Sin Cars to raise €10M don't seem to be bad at all.