New in town
Business Adviser: The New Generation BPO for Startups that Wants to Put an End to Internal Bureaucracy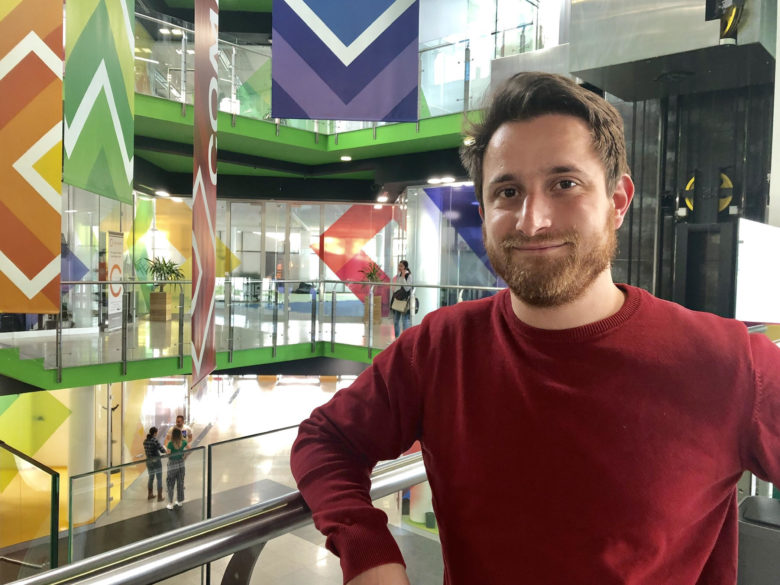 Even if you've got a business idea, plan and a team of niche experts, it doesn't necessarily mean you have all the ingredients to build a functional company. A business needs quite а diverse and well-synchronized set of services like legal consultancy, accounting, marketing, and web development, in order to be optimally operating. And especially in small young companies with rather limited resources, this often turns out to be a major pain.  
Business Adviser, a new company in town, aims to fill exactly this gap and offer a well-rounded business process outsourcing (BPO) to startups and micro businesses. "We want to turn into an integral part of those businesses and grow with them. I don't see Business Adviser as a typical BPO, our unique selling proposition will always be the connection and synchronization between services," explains Elislav Atanasov, the founder of the company. And for everyone who has ever brought the same case to the lawyer and the accountant, we bet this would be a real relief.
Four months young and the long-term plan
Elislav Atanasov started Business Adviser in January 2019, a month after he left his job at the online legal consultancy platform advokatami.bg with the idea to dedicate more time to his Ph.D. thesis in law. It didn't exactly work this way. The idea of joining forces with friends with diverse backgrounds had been around for quite some time, he says, but it was rather meant to be a consultancy collective and side income opportunity. Up until they sat together around Christmas and decided to register a company and build an online presence and start it.
Currently, Business Adviser has a team of five partners and five more associates. In the portfolio, there are administrative services, such as registration of a new entity, license taking, etc., accounting and business services, which include web development. The company will soon provide marketing services as well.
In four months since the establishment, Atanasov and his team managed to sell 80 services to clients like Baker Brothers – Craftsman Bread House for the production of bread with natural fermentation, MP Studio – a cutting edge visual effects company specialized in 3D Projection Mapping and Visual Effects and Claim Compass – a platform, which helps you file a claim for airplane delay or cancel flight in less than 2 minutes. Their goal, however, is to sell subscriptions to bundles of services.
"Our model is subscription based and the typical pack is for one year. At the end of the day, who would change the accountant in three months. (smiles) The scenario in which your metrics go down is much lower, compared to the pay-as-you-go model" explains Atanasov. In the past month, he has sold eight 12-months-subscriptions. Currently, Business Adviser is focused on the Bulgarian market and Atanasov believes there's huge growth opportunity domestically.
Preparing for scale
Currently, 80% of the demand comes from firms based in Sofia and subscriptions are usually purchased after personal meetings, given the sensitivity of services like accounting. Even at its current scale, the venture could be profitable with as little as ten subscriptions yearly. Yet Atanasov has a plan to grow.
Process outsourcing though could be a time and human capital-intensive business, and in order to scale it, more employees and partners are needed. But not only. The company has already started preparing to automate as much as possible on the backend, so the model could scale with fewer people. To automate the internal back-end of the process the team has developed online calculators for GDPR, аccounting, changes in company circumstances and for building a website.
Community approach
So far, the team, in which Atanasov is the only full-time force, has spent as little as nothing for marketing and has relied mostly on recommendations and community. The next step now would sell fifty to sixty subscriptions and reach a high Net Promoter Score (NPS), an index ranging that measures the willingness of customers to recommend a company's products or services to others. "As we've never thought of just offering a service, but we also want to provide added value to our clients and connect them with each other when needed, we want to build a community.  As a next step, we'd like to develop our blog as a hub for business knowledge sharing," shares Atanasov.
Whether there's space for another BPO company, even tailored for startups and small businesses remains to be seen. In any case, Elislav Atanasov is a good example of the entrepreneurial bug biting even one of the most conservative circles in Bulgaria – the lawyers.
Read also:
Legaltech Startup Advokatami.bg is Launching Singapore Operations
The first Romanian unicorn UiPath offers solutions for the BPO, insurance and banking sectors