expert column
CEO Of Develiot: What I Have Learned From Failing One Corporate Startup And Spinning-Off Another One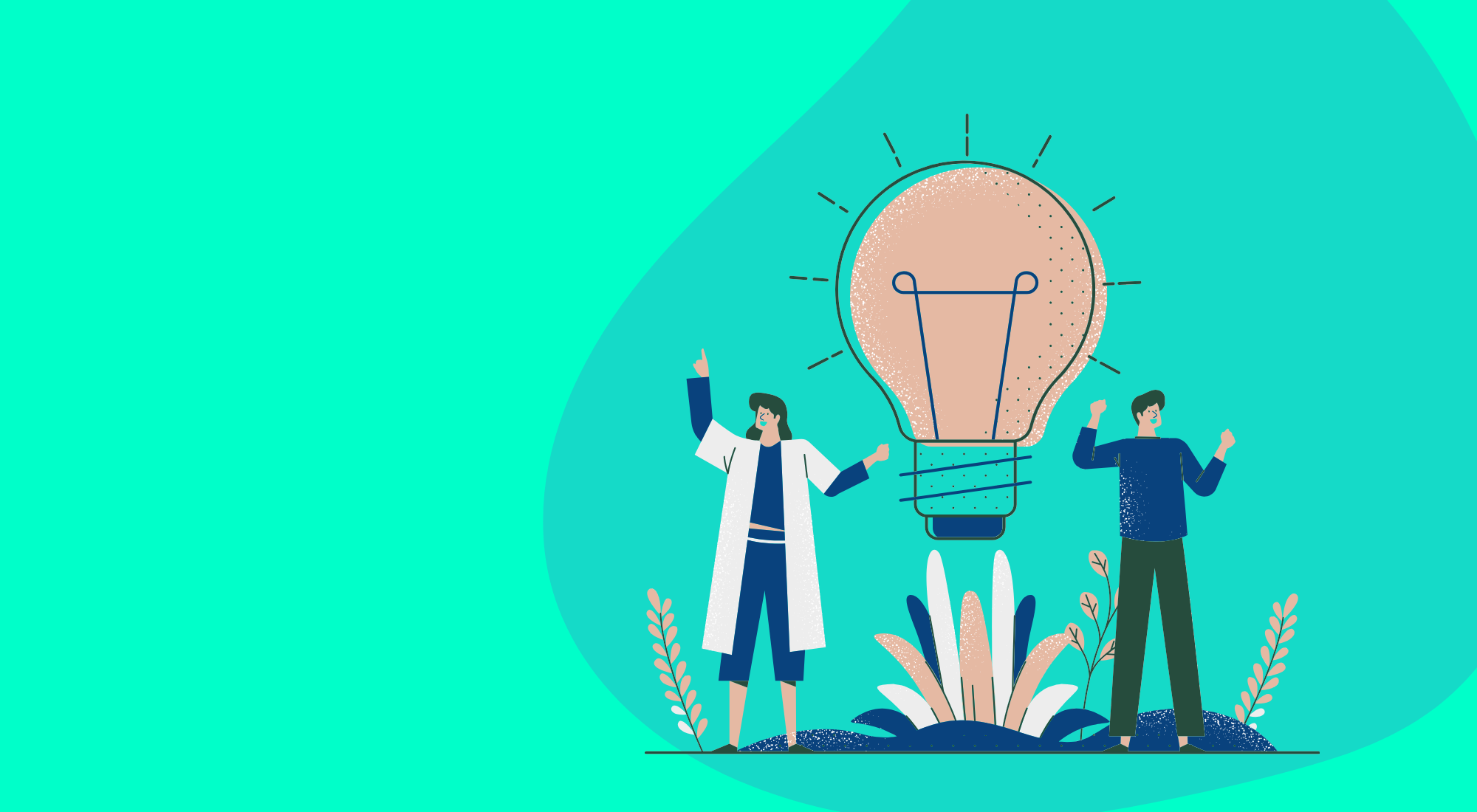 Miroslav Gechev is co-founder and CEO of Develiot, a corporate spin-off from Telelink Group, established as a separate venture in January 2019. Develiot developed an end-to-end air quality monitoring system, that starting today will be deployed in Sofia.  Earlier this year, during its annual Global Partner of the Year Awards, Microsoft selected a Bulgarian product among the four best IoT solutions of the year.
What's intrapreneurship? It all sounds great – you have the freedom to be an entrepreneur and build your own startup, but at the same time to be part of an established brand, with large client base, and financial resources. What could go wrong?  Well…
This is a story of how I tried to develop internal startups in one of the well-known telecommunication companies in Bulgaria – Telelink Business Services, where I've spent the last seven years of my career, going through many different positions and responsibilities. My first attempt didn't really work out. The second was integrated into the company's business. And the third – I just spun it off. But here's what the processes looked like and what everyone who's decided to go down the intrapreneurship should consider. 
How not to do it a.k.a the first attempt
I would put the start of our intrapreneurial journey in August 2014. We were thinking how to differentiate on the market using the capabilities and know-how we already had at Telelink Business Services. We wanted to create a product, which would provide unique value by itself but also would be door-opener for other services we provided. We focused on hospitals and e-health. The product was an end-to-end system for hospitals for tracking patients' key health indicators in real-time via body sensors and alarm the nearest medic if indicators are out of the normal. But not only that, the platform tracked key assets and their usage (e.g. wheelchairs) to assist for better care, quick reaction, higher efficiency and better cost allocation. We invented a new way to track assets, built a basic platform, and started integrating third party body sensors. 
For 2 years, we invested money, time, efforts, and passion… and had a product never tested in real life with real customers. Finally, the CEO cut our funding in 2016. Long story short, we failed.
In hindsight we've done many things right and some, but critical ones!, wrong. From the distance of the time I could identify three that turned out to be the most critical: we managed it as a side project, we didn't design it for customers, we didn't gain enough knowledge in the domain. 
We tried to manage the startup as "just another project". Though we were supposed to be an "island of freedom", key team members were not fully dedicated to the startup but also worked on other, money-generating, projects that needed exactly their attention and exactly their expertise. This distorted their focus, led to delays, and took time they could have used to drill down on issues or unknown unknowns. We actually changed this later but it was too late for this venture.
Second mistake: We involved customers late, which led to missing valuable feedback and reality-checks. We relied on interviews, asking them what they want and not checking in real-life what they need. This was crucial for the success of our later ventures. And thirdly, we did not build in-depth knowledge in hospital operations (the basic problem we were solving).
It was not a disaster after all: we learned many valuable lessons not only on how to do internal startups but also grew the company's expertise. For example, the members from this startup team later formed the first SW Development department within the company. We developed expertise, know-how, and partners in the field of hardware development, which years later was the cornerstone behind Develiot. 
Despite the failure, we launched a product
And you know what? We became recognized in the healthcare sector: through the know-how we gained we started building medical grade IT infrastructure and worked on the infrastructures of the latest new hospital's in Bulgaria. My personal favorite: we also successfully introduced a super innovative product on the Bulgarian market – Sectra's virtual dissection table through which we also started working with medical universities. 
You see, though the original idea failed, the company gained a lot of  new ideas, new markets, and new expertise. Some might say we were successful after all.
Fail, stand up, go ahead, spin off. Or how to do it right
As the idea of doing something innovative within the corporate structure didn't go away, in late 2017, we decided to try again. Now, with lessons learned we designed a structured process on how to incubate new startups. We had three. One failed, one was integrated into Telelink Business Services, and the third was spin-off (Develiot). I don't want it to look like a cookbook but this is how it worked for us. 
How to choose a startup idea?
In a nutshell,  it has to provide value for the company and to be logical extension of the business. Basically we look into three things:
This new domain is interesting, but how can we add value? How we would be better? Why people will choose us? Why hasn't anyone done it so far? (the last one is crucial)

Is it a logical line of business extension for the company? Would the expertise we currently have add value to the new venture? Would the new venture add value to our existing business? What is the synergy between the new venture and the company?

Do we have industry specific know-how? If not, can we gain it? 
How to structure it?
First, you need the founding team. Each internal startup starts with one, maximum two people on the team. The startup is not their main focus, it is their only focus. We look for people that are passionate about the domain, have some or some more experience into it, and that would walk the extra mile for this venture to succeed. And one more thing – eеxperience matters – for a startup to be successful, you cannot rely only on passion and university knowledge, we are looking for people who have the where-the-rubber-meets-the-road experience, too.  
Given the context, as unpleasant as it may sound, overseeing is also an important ingredient in building a corporate startup. Usually we have a role for overseeing the startups – the intrapreneur (which used to be my role) whose job is to be the connection between the investor (Telelink Business Services) and the startup, to challenge the startup, and to help them both internally and externally for things to happen fast (this means to be able to make decisions, including financial ones). This role have to have great management and coaching capability, some technical knowledge definitely helps, too. Basically – you need a mature collaborator, not a star, we want the startup team to be the star and the intrapreneur to help that to happen. 
How to operate it?
We let startups operate out of the standard operating procedures where possible. For example, startups use standard administrative support for acquiring materials and assets, HR, etc. But they can hire their own project managers, engineers, etc. and deviate from the process if that is hurting their speed or something. This very much depends on how close the startup is to the current lines of business. As a rule of thumb – more different, more siloed.
Keep startups out of operations. Because… always, absolutely always – if there is something urgent with the main business – the startup will always come second. It's common sense, but if it starts happening too often it will kill the startup.
How to set the right goals?
Startups have up to 6 months to show traction. For different startups it means different things – alpha/beta of the product/solution; MVP provided to customer; validated business idea; first paying customers. Depends on the level of maturity and knowledge we start with.
The most important part is to understand the market and figure out what the customer wants. If after six months the startup hasn't learnt anything in this domain its's financing is cut.
Have a plan – it might change as this is a learning process and there are a lot of unknown unknowns (or as we call it, clashes with reality), but there always have to be a plan and clear goals and accountabilities.
Simple rules of building a startup within the corporation
One of the first requirements on the intrapreneur's job description: give regular feedback to stakeholders, Regardless of whether positive or negative, feedback is essential so that everyone is aligned with what's going on, but timely iterations and corrections are possible. This is also connected to the second rule: Test a lot.  Involve customers in the process (you always have innovators among your customers who would gladly work with you at this stage) and keep what works. This is where "the harder I work the luckier I get" comes from.
Don't forget that startups are encouraged to fail fast and fail cheaply. Face the reality and look for the uncomfortable reality. Don't put your head in the sand. Look for the people or situations that can break your solution. Be your harshest critic.
Don't overfund the startup – many corporations I've seen when starting an intrapreneurship venture are giving huge amounts of money to their startups in its early days. Be thrifty, make people think how to solve the problem efficiently, startups innovate in scarcity, not in abundance. 
And last, but not least (and this is for the decision-makers): when you do internal startups, please remember that they are not more important than the people bringing money on the table and doing the "business as usual". Some companies forget that , and very often it leads to clashes between the employees of the big company and the startup. Give both recognition and show they are important – we are one team, after all.