FUTURE OF MOBILITY
Electric highways: Pilot project starts in Detroit backed by Israeli startup Electreon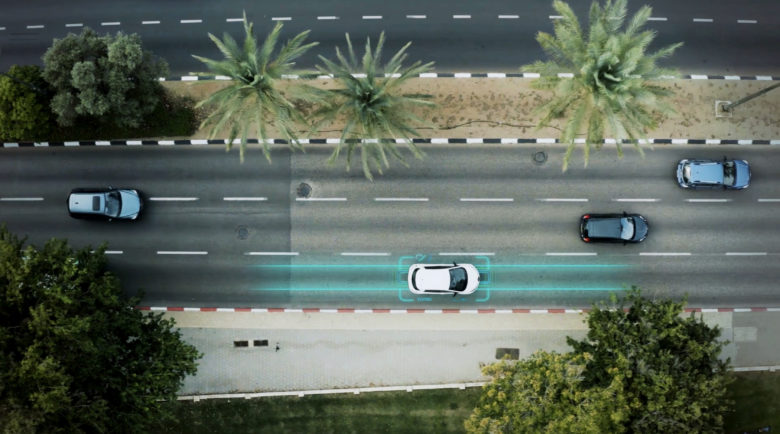 The field of E-mobility is growing and expanding at a spectacular speed. New records are constantly being broken, car manufacturers are announcing the end of combustion engines and cities are banning traditional forms of transportation. But e-mobility still often fails because of one thing: charging stations. It's no secret that electric motors don't have the same range as combustion engines and at the same time take longer to "fill up". In order to compensate for these disadvantages, a dense network of charging options is needed in order to use supermarket shopping or time in the office for charging.
According to the Austrian register of charging points, there were only around 5,341 charging points with a total of 10,539 charging points in Austria as of December 31, 2021. According to the population figure for the financial year 2022, that equals only 118 charging points per 100,000 inhabitants.
1-mile E-Highway
With the charging stations comes the question of potential parking lots. But what if drivers didn't even have to stop to "refuel"? That is the idea behind the so-called "Electric Highways". Such highways, admittedly very short, have already been installed in Italy, Sweden, and Germany. One of the first pilot projects of its kind in the USA is now also to be implemented in Detroit.
Back in September 2021, Governor Gretchen Whitmer announced a pilot initiative to build wireless charging infrastructure on a public street in the US. Now the plans have become more concrete: The Israeli startup Electreon has been selected to convert a mile (1.6 km) of a section of road in Michigan Central, a mobility innovation district in Detroit, into an e-highway.
"I am happy to see Michigan lead and keep building on these ground-breaking initiatives creating new business opportunities and high-tech jobs. Together, we will continue growing our economy and putting Michiganders first," Governor Whitmer said in a statement.
According to the latest information, 600 miles in the state are already equipped for testing connected vehicles. Among other things, the new route should enable actors in the field of electrification to test their wireless technology in a large number of vehicles under real road conditions.
E-cars cause almost 70% less emissions in Europe than combustion engines
Startups from Israel
The selected partner, Electreon, is a publicly-traded company based in Israel dedicated to commercializing wireless electric road systems. Their technique: Copper coils are embedded in the asphalt. A management unit transmits electricity from the grid to the coils, which are provided with information about the vehicles on the road.
If a car with a receiver on the floor of the vehicle then drives over the coils or stands on them, the car charges. In the case of Detroit, Electreon will work with NextEnergy and Jacobs Engineering Group for this pilot project. The construction of the first mile of the electric highway is expected to be completed in 2023. The project is supported by a number of private partners such as Ford Motor Co.
European projects
While Detroit's Electric Highway may be the Israeli startup's most ambitious project to date, it's not its first. In addition to several ongoing projects, including in Sweden, Electreon already has big plans in Italy, for example. For the project called Arena del Futuro, the Israeli company is equipping a test street about one kilometer long with its inductive charging coils. The road is at Chiari, on the highway between Brescia and Milan. According to the company, it is mainly heavy vehicles such as trucks and buses that should benefit from this because they can then be equipped with significantly smaller batteries.
According to the project's partner, Stallantis , since December 2021 the "Arena del Futuro" is ready to test innovative technologies for charging electric vehicles while driving along the track.
And in Germany, too, Electreon is involved in a project for a wireless electrical road system. The wireless electrical road system will drive a bus line operated by the Karlsruher Verkehrsbetriebe (VBK), which will connect the new Energie Baden-Württemberg AG training center in Karlsruhe's Rheinhafen port to local public transport. Construction started in August 2021.