RUSSIA vs UKRAINE
EU bans Russia Today and Sputnik. Spotify, Google and YouTube limit content as well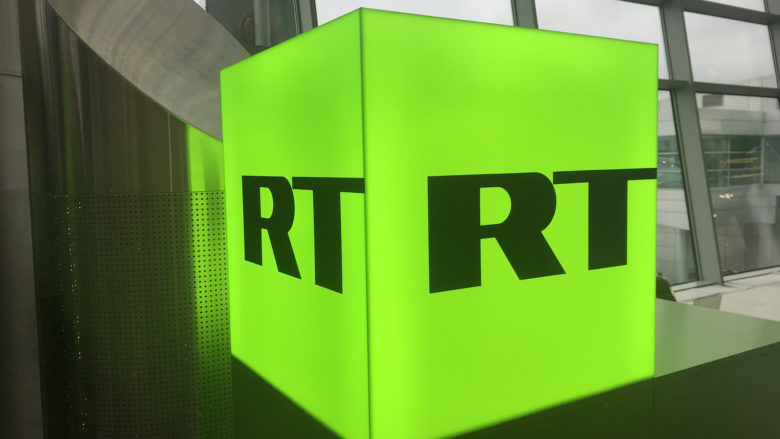 The sanctions against Russia as a reaction to the bloody war of aggression against Ukraine are getting serious. More and more Russian companies are faced with international bans and boycotts. Now the national Russian media companies RT (Russia Today) and Sputnik are also facing some challenges.
On Wednesday, the EU decided to ban the two channels to limit pro-Russian propaganda. According to the FAZ, all providers who distribute content from the two media will also be blocked. Western companies such as Spotify, Apple, Google, and YouTube, also followed this example and limited Russian content.
Spotify is closing its office in Russia
Google has followed Apple's lead by removing the Russia Today and Sputnik apps from its Play mobile app store. According to TechCrunch, the Android versions of the news apps had been downloaded millions of times worldwide. RT News has had 7.5 million installs to date, and Sputnik News has been downloaded 2.89 million times worldwide. The downloads increased significantly with the beginning of the Ukraine war. But now Google has pulled the plug – even if only in Europe, as the tech giant states.
The music streaming giant Spotify has also made a turning point in Russia. According to Heise, the company has now closed its office in Russia until further notice. However, the streaming service remains available for Russians. Spotify claims it wants to help maintain the global flow of information. But here, too, all content from RT and Sputnik has now been removed.
Russia Today and Sputnik are seen as propaganda channels
Another important distribution channel that the two Russian state media have lost is YouTube. Even before the EU ban, the video platform blocked all official Russia Today and Sputnik accounts, the Standard reports. The company had repeatedly accused the state broadcaster of violating its platform's guidelines in the context of misinformation about the corona pandemic.
Ukraine vs. Russia: A war fiercely fought also in cyberspace
RT is a TV channel that aims to offer a "Russian perspective" on world political events internationally in several languages. Sputnik is an international radio station and news portal as well as operator of RT. In the West, both are mostly regarded as propaganda tools that spread conspiracy theories and fake news.
"These media companies play a central and instrumental role in planning and supporting aggression against Ukraine and in destabilizing neighboring countries," the EU said regarding the ban. This ban applies until the aggression is ended and Russia stops its propaganda activities against the EU and its member states.