news
Streaming Scaleup FITE Closes Another Million-Dollar Round To Grow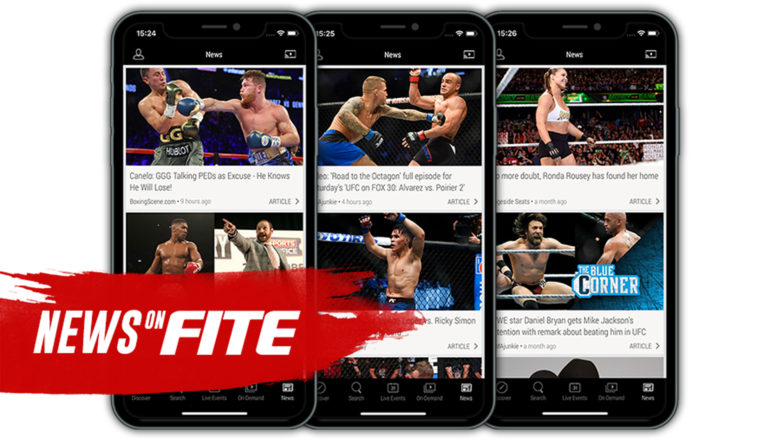 The digital streaming network FITE, a product of Bulgarian Flipps Media, raises another $2M round to continue its expansion and market penetration. The company that started out as a smartphone to TV streaming platform some ten years ago has evolved into a leading pay-per-view platform for combat sports events in the US.
The fresh capital will flow primarily into marketing as the company aims to grow its user base, tells us founder and CEO Kosta Jordanov. Currently, FITE streams up to 1 000 combat sports event yearly, reaching over 1.6M registered users, but is also looking at other niches such as e-sports and music events, and new markets.
The round is backed by all previous investors Tip Draper, Early Bird, and Bulgarian LAUNCHub Ventures, and BrightCap Ventures them with a commitment of $800K. "Kosta Jordanov knows how to direct the business towards growth opportunities, and this is the main reason we are joining as investors," tells us Elina Halatcheva, partner at BrightCap Ventures. According to her, FITE already holds around half of the pay-per-view market in the combat sports streaming segment in the US. For the first time, in the first half of 2019, the company is also cash-flow positive, shares Jordanov.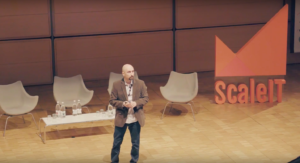 Big fish in a small pond…or?
Flipps Media was started back in 2012 and was focused on general media content and its distribution via mobile technologies. Flipps was a mobile app for streaming all types of content – from news to series, and it was going quite well with up to 350 thousands organic downloads per month, primarily on the US market. As this market, however, was soon entered by large players, Jordanov pivoted towards the sports niche starting with combat sports.
And so FITE was born in November 2015 and has been growing rapidly since then. "There are huge growth opportunities in the segment right now. We are still not streaming all important events, but we are quickly closing the gaps as we partnered with two of the main players on the market – Top Rank Boxing and the Premium Boxing Championship. On the other hand, the whole industry is shifting from satellite and cable towards digital channels, which means continuous growth of the market," explains Jordanov. According to him, the pay-per-view combat sports market is now $700M. The company has also started experimenting with subscriptions as an additional revenue stream.
"This is a huge market with an audience of over 500 million people and 200 million active athletes. The market is growing, while the players in the niche of premium content are very few. Since FITE already has a patent for its technology and a large user base, I expect it to be the one company with the biggest market share," told us in a previous interview Lyuben Belov, partner at LAUNCHub.
Solid tech foundation
Alongside the partnership with these two leading boxing promotion companies, FITE has also partnered with one of its biggest competitors – the UK streaming platform DAZN. "This is a confirmation for the exceptional technology developed by FITE," adds Halatcheva.
On the one hand, FITE offers a reliable technology with zero latency that allows thousands of users to view live simultaneously. In the same time, there's more – the experience within the platform. Last year Flipps acquired a US machine learning startup called Avid AI to boost its technological capabilities further. The first integrations with Avid AI are already completed, and users get personalized news feed with the latest and most relevant combat sports news from all major sources. The system continually learns as people read articles and picks fighters of interest, to provide even more relevant content over time.
New horizons
With close to $10M funding, prominent advisors in the US, and constant investment in automation and technologies, FITE has managed to reach break-even in the first half of 2019. The team of 25, which is distributed between Sofia and New York, was also joined by prominent US media veteran Kim Hurwitz, who will be leading the marketing activities of the brand.
The US is the primary market for FITE, followed by Canada, Australia, and the UK. In the past year, the company has started gaining popularity within the European market too – mostly in Germany, France, Spain, and Italy. Jordanov is planning to further push into those markets.
Besides the planned geographical expansion, FITE is planing to enter also new segments which are attractive for their predominantly millennial audience. "We are already experimenting outside the combat sports niche. Last week, for instance, we streamed the music festival Pickathon – four days on four stages," says Jordanov.
"We expect to see their growth in the pay per view segment, but also the development of new verticals such as concerts, events, and other sports. In the long run, we could imagine FITE being acquired by strategic industry players," concludes Diana Stefanova, partner at BrigtCap Ventures.
Read also: