RECORD-BREAKING Investment
Fitness startup Rolla closes the largest HealthTech seed round in CEE ever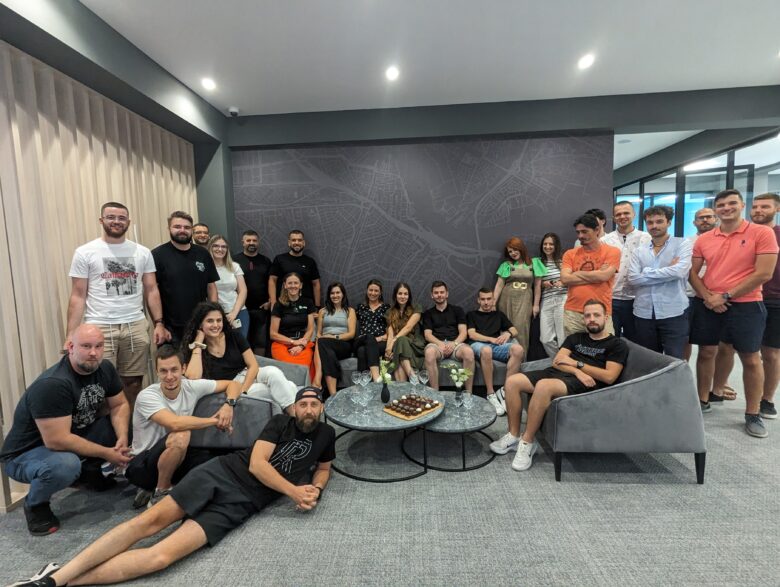 Rolla, a fitness tech startup founded by Igor Krezic, has successfully closed a seed funding round of EUR 6.3 million, making it the largest-ever investment in a fitness and health/wellbeing startup in Central and Eastern Europe (CEE). The funding round was led by Mate Rimac, CEO of Rimac Group, and Hellen's Rock, the family office of Sacha Dragic, both well-known entrepreneurs in the region.
The record-breaking investment is a game-changer for the entire tech ecosystem in Bosnia and Herzegovina. This is a major milestone in Rolla's journey to build a fitness platform that makes it easier for more people to maintain a healthy lifestyle. 
Rimac Energy: Croatian e-car company builds stationary storage for renewables
Fitness + Gamification = Results
The global population is facing a silent health crisis, with high rates of obesity, diabetes, and heart disease. Existing health and fitness solutions often lack a holistic approach and fail to engage users effectively.
Rolla aims to address these issues by providing a comprehensive gamified fitness platform that makes it easier for people to maintain a healthy lifestyle. The company's flagship product, the Rolla One app, offers customized and adaptive features tailored to individual fitness levels, preferences, and goals.
What sets Rolla apart from existing health and fitness platforms is its focus on ease of access, data integration from connected services, and user inclusivity. The platform offers a gamified user journey, habits, and goals, providing a solution for users at different fitness levels.
The focus on quality and results could be explained with the power of a personal story. Founder and CEO Igor Krezic has struggled with maintaining a healthy lifestyle, having overcome obesity and burnout. Therefore, he is driven by his desire to empower individuals to take control of their health and live their best lives. Krezic is also an experienced entrepreneur, having founded multiple successful companies in the past.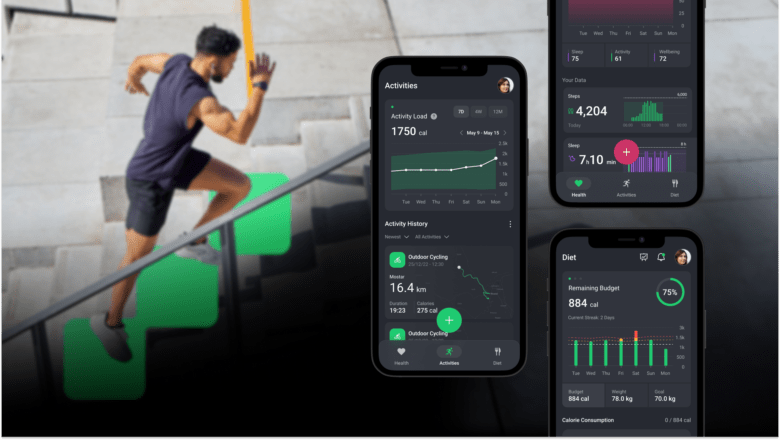 Investment and future plans
"The beauty of our system is in its balance and interplay – the Levels and Effort interact to create a continuous feedback loop, sustaining your engagement and rewarding you for both your everyday steps and long-term achievements," shares Krezic.
Rolla has already gained recognition in the industry, with influential cycling personalities and platforms acknowledging its innovation and impact. With the new funding, Rolla plans to expand its customer base, grow its product and commercial teams, establish regional development and commercial hubs, and expand into Western Europe.
The tech company plans to launch the full versions of its Rolla One and Rolla World apps in the first quarter of 2024. The fitness app market is projected to grow significantly in the coming years, making Rolla well-positioned for success.
"The two factors that led me to be part of Rolla were Igor Krezić and the importance of health in modern society. I have witnessed which entrepreneurial miracles Igor has created in the past, which are even more impressive considering where and under which circumstances they were built," says Mate Rimac.
The success of Rolla could potentially catalyze the growth and success of the entire CEE region.
10 Southeast European startups and scaleups that have conquered Europe