ECOSYSTEM
10 Southeast European startups and scaleups that have conquered Europe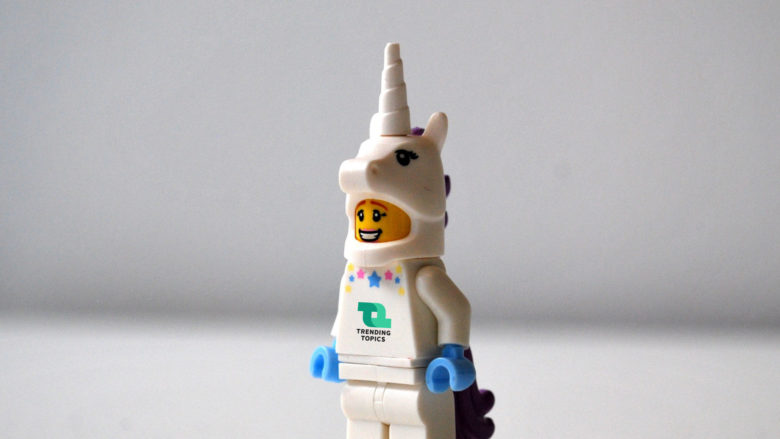 An innovation ecosystem that has grown fifty times in value over the past decade, Southeast Europe is no short of fast-growing, market-grabbing startups. The hype is only just starting in the region, and it's in large proportion due to a handful of companies that have proven the emerging ecosystem's value proposition as a lean value creator, rich with tech talent.
Today, we take you through a list of Southeast European startups that were most successful in expanding to some of the largest markets in Europe and the US.
As minimum criteria, we decided to select startups and scaleups that have not yet made an exit, have no more than 15 years in the market, and are either based in or have offices in Southeast Europe. The list that follows is in alphabetical order.
10 Startups and scaleups from SEE that succeed in Europe and the US
Cognism, North Macedonia
Sector: sales software, sales intelligence

Solution: Cognism helps businesses find, engage and close prospects by providing premium company and contact information, including firmographics, technographics, sales trigger events, intent data, verified business emails, and phone-verified mobile numbers.

Founders:

James Isilay

,

Stjepan Buljat

Office presence: North Macedonia, UK, UK, Croatia, Germany 

Total funding: $126.7 million

Latest round:

$87.5 million Series C round

led by new investors Viking Global Investors and Blue Cloud Ventures alongside follow-on investors

Traction: ARR growth of 100% in 2021, over 1000 customers in over 40 countries
Dronamics, Bulgaria
Sector: aviation and aerospace component manufacturing, logistics, drone manufacturing

Solution: The company is developing an unmanned, autonomous vehicle (UAV) called "The Black Swan", which can transport 350 kg at a distance of 2,500 km, in a more affordable way than existing aircraft.

Founders:

Svilen Rangelov

,

Konstantin Rangelov

Presence: offices in Bulgaria and UK

Total funding: $62.3 million

Latest round: $40 million pre-Series A round

led by VCs and angel investors from 12 countries

Traction: 150 aircraft engineering professionals across 12 countries; they recently made

their first cargo drone flight test

in Bulgaria; they closed major deals with companies such as DHL and big airports around Europe
EnduroSat, Bulgaria
Sector: aviation and aerospace component manufacturing, satellite manufacturing

Solution: The company provides nanosatellites and space services to business, exploration, and science teams.

Founders:

Raycho Raychev

Presence: offices in Bulgaria, US, Italy

Total funding: $28.6 million

Latest round:

$10M Series A round

led by CEECAT Capital and joined by existing investors

Traction: fleet of 2500 systems currently operational in space; growing by more than 200% year-to-year for the past six years
Bulgarian Dronamics raises $40M to power new generation drone solutions
FintechOS, Romania
Sector: fintech, digital financial services, low-code software

Solution: The FintechOS platform helps companies simplify and accelerate the launching, servicing, and expansion of financial products and services, making financial solutions run in as little as 12 weeks.

Founders:

Teodor Blidarus

,

Sergiu Negut

Presence: Romania, UK, US

Total funding: $91.1 million

Latest round:

$60 billion Series B

led by Draper Esprit, and joined by Early Bird Digital East, LAUNCHub Ventures, Gapminder VC, and OTB Ventures

Traction: 70% overall revenue increase and 300% revenue increase from the insurance business in 2022; 50+ financial service customers
FlexCar, Greece
Sector: automotive, motor vehicles, shared mobility

Solution: As an alternative to car ownership, FlexCar offers car leasing services, aiming to make mobility accessible and convenient.

Founders: George Bizas,

George Desyllas

Presence: Greece, Cyprus, Italy, Mexico

Total funding: €300 million

Latest round: led by US-based Data Point Capital, amount unknown. Previous rounds: €50 million

Traction: over 10,000 vehicles deployed, 29,000 customers served
FLOWX.AI, Romania
Sector: enterprise software, AI

Solution: Flowx.AI is an application modernization platform, and the first development platform that enables enterprises to build digital apps in just 10 weeks, while reviving their legacy infrastructure and re-building it from within.

Founders:

Ioan Iacob

,

Serban Chiricescu

,

Smaranda Manolescu

Presence: Romania, US

Total funding: $43.5 million

Latest round:

$35 million Series A

from PortfoLion, a VC and private equity firm part of OTP Group, and joined by Budapest-based Day One Capital and Romanian crowdfunding platform Seedblink

Traction: 16x ROI, serving +30 million users, 78+ NPS for customer and employees
Payhawk, Bulgaria
Sector: fintech, payments

Solution: Offers the leading spend management solution for domestic and international businesses throughout Europe, the US, and the UK. It includes company cards, reimbursable expenses, accounts payable, and accounting software integrations.

Founders:

Hristo Borisov

,

Konstantin Dzhengozov

,

Boyko Karadzhov

Presence: Bulgaria, UK, Spain, France, Netherlands, Lithuania, Germany

Total funding: $215 million

Latest round:

$100M in a round

led by the Silicon Valley-based VC Lightspeed Venture Partners

Traction: reached unicorn valuation (>$1 billion) in a four-year timespan; over 280 employees; serves companies in 32 countries
Plum, Greece
Sector: fintech, mobile app

Solution: A financial app where you can save, spend, earn, and invest with saving tools and investment features.

Founders:

Victor Trokoudes

Presence: Greece, UK, Cyprus

Total funding: $82.4 million 

Latest round: $1.4 million in equity crowdfunding

Traction: +1.5 million customers across 10 European markets; >180 employees
Rimac, Croatia
Sector: automotive, electric vehicles

Solution: Developing the most advanced hypercars in the world, as well as high-performance electrification, autonomous, and software solutions for the world's largest OEMs.

Founders:

Mate Rimac

Presence: Croatia, US

Total funding: $875.8 million

Latest round:

€500M in a Series D round

led by SoftBank and Goldman Sachs

Traction: valued at over $2,2 billion; more than 2000 employees; from 2023, the Rimac Group is headquartered at a new 200,000 m2 Rimac Campus, large enough to accommodate over 2,500 people
Tenderly, Serbia
Sector: web3, blockchain

Solution: The Tenderly platform enables Web3 developers to build, test, monitor, and operate smart contracts from their inception to mass adoption, combining debugging tools with observability and infrastructure building blocks.

Founders:

Bogdan Habic

,

Andrej Bencic

Presence: Serbia, US

Total funding: $58.6 million

Latest round: a

$40 million Series B

investment round, led by Spark Capital, and joined by Accel, PointNine Capital, Abstract Ventures, Coinbase Ventures, Uniswap Labs, and Daedalu

s

Traction: 230% increase in revenues in 2022, 200,000+ contracts monitored per month
Rimac Energy: Croatian e-car company builds stationary storage for renewables