Ecosystem milestones
A Greek Team Completes a €300m Exit to Foodpanda's Owner, the Largest for the Ecosystem to Date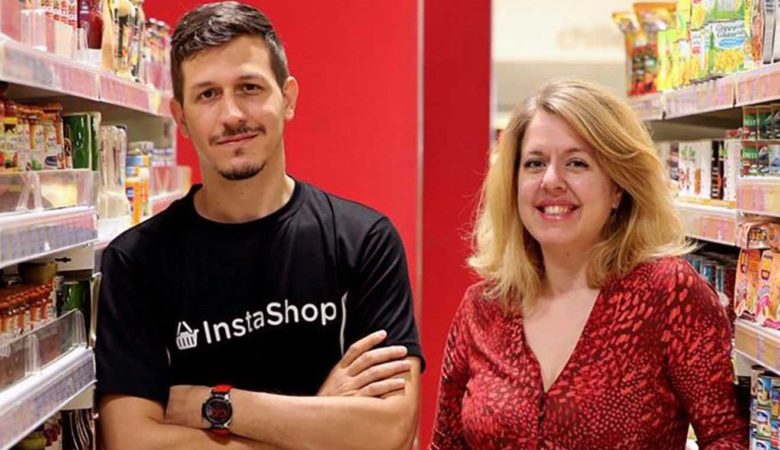 Founded by two Greek entrepreneurs back in 2015, InstaShop, one of the fastest-growing online delivery startups in the Middle East, has now been acquired by Delivery Hero, the owner of the more popular in Bulgaria and Romania grocery marketplace Foodpanda. At €302M, this deal may count as the largest exit ever for the Greek startup ecosystem. While InstaShop is technically based in Dubai, the company has also been previously backed by the Greek VC firm, VentureFriends. 
"The InstaShop exit is pivotal for the Greek tech ecosystem. It is the largest that has happened for a Greek founded startup with operations and investors from Greece and will have ripple effects. It will inspire more people to build startups and more investors to get involved in the tech investing space. We are in this flywheel moment where we have more founders and more capital available to back them," tells Trending Topics Apostolos Apostolakis, co-founder and partner at VentureFriends.
VentureFriends is planning to launch a new fund in the first quarter of  2021 and continue backing European founders. "We would love to identify and support teams with a similar ambition to InstaShop's, coming from Bulgaria or other countries in South or Eastern Europe," adds Apostolakis.
Instashop is the third big exit for Greece in the past few months. At the beginning of May, Applied Materials acquired the headquartered in Patras semiconductor company Think Silicon. This news was then followed by Microsoft announcing that it is buying Softomotive (for an estimated €125M ), a provider of Robotic Process Automation (RPA) solutions.
From zero to hero
In the five years of its existence, the already-profitable InstaShop has managed to establish partnerships with 1500 vendors and reach 500k users across five markets – United Arab Emirates, Lebanon, Egypt, Bahrain and Greece. Now,  the brand will remain independent under its new owner, looking to expand in MENA and apply its quick commerce model to other locations around the world. Delivery Hero will pay €227m upfront, and an additional €75m, depending on whether InstaShop achieves certain growth targets. 
"The partnership with Delivery Hero is a great opportunity for us to continue to grow our business and put the group's expertise to use. I really enjoyed working with Delivery Hero on this deal and am thrilled to continue to further expand the reach and quality of our service at InstaShop. Delivery Hero is a network-driven by ambitious founders and entrepreneurs just like ourselves, and we are proud to become part of this family," commented John Tsioris, co-founder and CEO of InstaShop.
Meanwhile, it's been a positive few months for Delivery Hero. Following the COVID-19 explosion in the volume of grocery deliveries, the Berlin-based company is now reporting €1.1B in revenue for the first half of the year, a 93.7% increase in revenues compared to the same time last year. 
Who wants to be a food delivery company?
Moving forward, it will be interesting to monitor how the European food delivery provider competes with its Silicon Valley counterparts. Publicly-traded Delivery Hero is operating in multiple markets – Europe, Latin America, Asia and MENA and has a market capitalization of nearly €18B. In April 2020, Instacart, the closest US alternative in terms of product, finally turned profit before reaching €11.5B valuation in June. However, to date, the San-Francisco based company has never made much effort in expanding beyond North America. Of course, there is a plethora of other providers in the space, including Uber Eats, Amazon Fresh, and DoorDash while in June the Dutch portal Just Eat Takeaway announced that it will be acquiring its US version GrubHub for €6.1B.
In Bulgaria, following the global strategy of Delivery Hero, Foodpanda has spent the past few months moving away from the pure restaurant delivery model and adding supermarkets, sports goods, flowers, and bookstores to its partner network. In our region, the main competitors for Delivery Hero are Takeaway which in 2018 acquired the Bulgarian food delivery service BG Menu and its Romanian business Oliviera for €8.8M and eBag.bg which recently reached a €10M valuation after receiving an investment from the biggest online grocery retailer in The Czech Republic.