solutions
Hack the Crisis: The 7 Winners Of The Biggest Hackathon In Bulgaria And What's Next For Them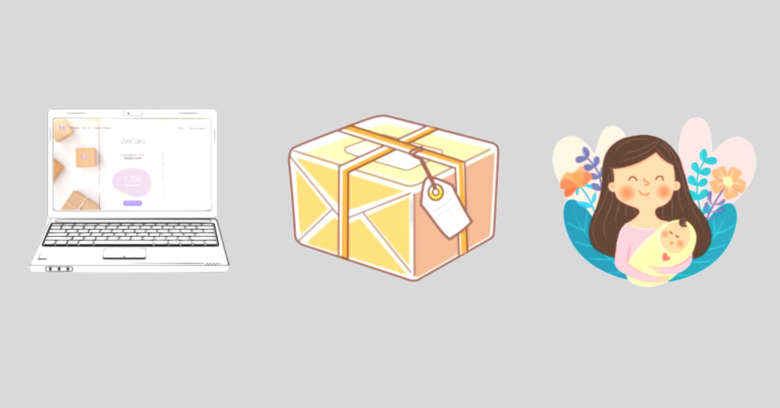 A little over two weeks ago, the entrepreneurial network Power of BG organized a hackathon and called the society to participate in the development of solutions for saving lives, communities, and businesses. Hack the Crisis @ Bulgaria resulted in 111 ideas that were developed by over 850 people from different backgrounds and from all over the country.  Ultimately, a jury of entrepreneurs selected 15 finalists to share a prize of 15K BGN and use the funds to start working on their projects. Since then, mentors and organizers selected nine more teams that showed ideas with potential.
On Sunday, April 12th, the 24 selected teams demoed their projects again, showing the progress they've made in the past two weeks. In the end, seven were chosen to share an additional prize pool of 15K BGN. In addition to that, the teams will receive free consultations with professionals from various fields, support for the development of working websites, etc.
The Winning Teams
The big winner of the hackathon WeCare received an award of 5K BGN for the concept of helping parents who have lost their jobs by providing essentials for their households. The idea is simple – through a platform, the team of WeCare collects donations that are then distributed to registered families in the form of packages with goods. The team has managed to prove significant traction having launched a platform, received 800 requests in several days, and deployed some 20+ packages already.
From lifesaving machines to digitizing analog services and finding more efficient ways for diagnostics, the other six winning teams have also made quite a progress in the past two weeks since the hackathon. They reached out to experts, distributors, and different stakeholders, and most importantly made significant progress developing prototypes, launching websites and gathering communities around their initiatives. Here are the other six teams:
VentilatorForLife is an open-source ventilator for artificial respiration. The team behind the project already polished its prototype and will be ready for the certification process soon. The advantages of the product are easy to find and assemble particles, and according to their research, there's a niche market for portable ventilators, usually used in emergency situations. 
Fit@Home is a digital sports hub with live and on-demand video workout sessions with instructors. It allows everyone to continue doing sports and communicate with their instructors while giving instructors an additional revenue channel. Users have access to the schedules of their instructors, can book slots, and also communicate with them. 
AI Tool For Xray Diagnostics is an AI-aided pulmonary imaging system, a tool that classifies lung scans. When a doctor uses a DICOM viewer, in addition to the standard and already known functionality, he or she would also see AI suggestions for metadata expected to be filled, as well as problematic (according to AI) areas in the captured organ. 
Notarizee is a platform for digital notary services – after picking a notary, users would go through online identification and use an eSignature before getting a stamp. The ultimate goal is an easier remote collaboration with notaries, allowing registration of any type of documents.
Aidband is an all-in-one information system that aims to solve the problem of possible deficits of medical supplies by providing up-to-date details about the needs of hospitals, the manufacturers and suppliers of medical devices, as well as the ongoing charitable campaigns. During the weekend, the team created a database with the hospitals in Bulgaria, developed a basic system interface, and validated the idea with experts.
Art Republic is a video streaming platform that allows people to support independent artists and creators. Though the platform users could donate to artists of choice or contribute to a fund for artists or organizations affected by the coronavirus crisis. 
Broader impact and next steps
One of the main criteria for the selection of the winners was that their products and services will be valuable also after the current crisis situation. To really turn their projects into real sustainable solutions the teams will continue receiving support on different levels.  
Indeed, the hackathon attracted not only the interest and support of companies and entrepreneurs, the Ministry of Labor and Social Policy and the Sofia Municipality, but also representatives of the European Parliament. The seven teams will now be prepared by their mentors for the upcoming Pan-European hackathon.
"We truly believe in our teams and in the mission to 'hack' the crisis. That is why we have decided to accept the invitation of the European Commission to participate in the #EUvsVirus hack. To ensure that Bulgaria is properly represented at all levels as a country with a valuable contribution to innovation and entrepreneurship in Europe, we will support our teams with mentors with experience in the respective field, professional marketing specialists and video-editing experts. We are happy that we already have 16 teams looking to get involved,"  said Nikola Likov, one of the organizers of the initiative.
"We are about to launch another initiative – the HackCrisisChallenge, which aims to find already implemented and successful crisis management projects so that they can reach more people in Bulgaria and abroad," Todor Gigilev, founder of Power of BG and CEO of software company Dreamix, added.