War
How Israel's startup sector continues to function despite the war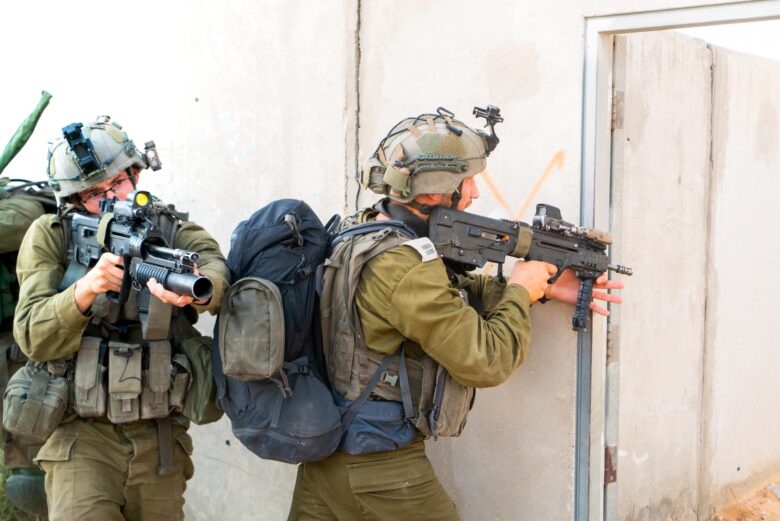 About three weeks after the Hamas attack on Israel on October 7th, the Israeli army began to advance further into the Gaza Strip with ground troops. There are also many soldiers among the soldiers who were recently working on new tech innovations for their startups on their laptops in cool coworking spaces. The Israel Defense Forces (IDF) has mobilized around 360,000 reservists in response to the Hamas attack and will lead many of them into the ground offensive.
"We estimate that around 15 percent of the startup workforce has been called up for reserve service," says Dror Bin, CEO of the Israel Innovation Authority, in a briefing on the state of the "Startup Nation Israel. " After Silicon Valley and New York, Israel and especially Tel Aviv is the third largest hotspot for startups in the world, with around 9,000 active young companies in the industry. On average, around one in six startup team members has now been drafted into the army – while the young companies still have to do fundraising, product development, and customer support.
$25 million aid fund for the important startup sector
Israel's startups are a very important economic factor. "Almost 12% of Israel's workforce works in Israeli high technology, which is about 18% of GDP. Just for comparison: In the USA it's around eight or nine percent, in Europe it's five or six percent. From this you can see the importance for the Israeli economy: 30% of the income tax and about 50% of exports go to high-tech goods and services," continued Dror Bin. Startups have not had it easy so far; fundraising and customer acquisition have been difficult in the current global economic downturn. Now comes the renewed war with Hamas.
The Israeli state knows how vital the startup sector is and has therefore quickly set up an aid fund. "Many of the companies were in the middle of a financing round. Since the war broke out, some investors have become more hesitant. Some people from the companies themselves are less available to take care of fundraising. We want to ensure that no good company with a promising technology and market potential goes under due to lack of funding," Bin continued.
That's why his agency has set aside a new bridge financing fund called "Fast Track" with $25 million for the next 90 days, with millions more to come if necessary. This money, it is hoped, will leverage double or more private investment. "So the total investment should be between $50 and $75 million," says Bin.
"Israeli high-tech industry performs better than its competitors even during conflicts"
Anyone who knows the Israelis and especially their founders also knows that even the terrible Hamas attack and the subsequent offensive by the armed forces will not bring them down. "Over the past 20 years, there have been several conflicts with Gaza, Lebanon, etc. During this time, the Israeli high-tech industry has demonstrated its resilience and won the trust of the global investment community and its customers. And we see that this is the case here too. However, this is a different event than the ones we have experienced before," says Avi Hasson, CEO of Startup Nation Central – an organization that supports the concerns of Israeli tech startups.
"It is still too early to judge how this particular act of war will unfold, whether it will be expanded or not, and so on. However, a look at the past shows that even during the conflict, Israel's high-tech industry performed better than its competitors, recovering more quickly, and some of Israel's best companies later went public or were acquired in the third and fourth. We were formed in the quarter of 2014, during one of our previous rounds of conflict with Gaza," continued Hasson.
There is international support, especially from the West, for Israel's startups. More than 75 executives of multinational companies have issued statements of support for Israel, and about 500 venture capital firms and investment houses have also made similar statements.
Investor: "It's largely business as usual"
"It may sound strange, but it is largely business as usual. I say this because, as previously mentioned, Israel is an incredibly resilient and agile society. We are moving quickly. It's not just this startup culture, this startup nation. This applies to everything about how the country works, especially in situations like this. This is very advantageous. As a country, as an economy, we have often faced adversity," said Adam Fisher, general partner at Bessemer Venture Partners. Bessemer has been active in Israel for 18 years and says it has invested around one and a half billion dollars in 60 to 70 startups. The current portfolio includes around 40 companies.
What Fisher sees in his own portfolio: "It's true that the war is a distraction, but the work itself is also a very positive distraction. Many people have really thrown themselves into the work because they are needed. We may have fewer hours to work in a day, but there are many more productive hours." Despite the war, product launches continue. And there is another interesting financial factor. "Since the beginning of the year, the shekel has weakened by about 20% against the dollar. This is important because while our income is in dollars and euros, our salaries and rents here are paid in shekels. "So it's a little ironic, but the costs of Israeli high-tech companies are falling," reveals the investor.
Founder: "Ensuring that companies stay strong"
"Do I believe that everything is going exactly according to plan and that we will achieve all the goals for this quarter? No, but I think ultimately it won't be a big blow. And I think if we support people now, we can make up for it next quarter. So we have to look at this long-term and not try to win in the short term," says Eynat Guez, co-founder and CEO of Papaya Global, a SaaS startup specializing in payrolls. "And to be completely honest, I think everyone in the tech industry understands that the biggest win we're going to have right now is making sure that companies stay strong, that we continue to do business as usual. "