FACTS & FUGURES
Investors get better deals in Europe than in the US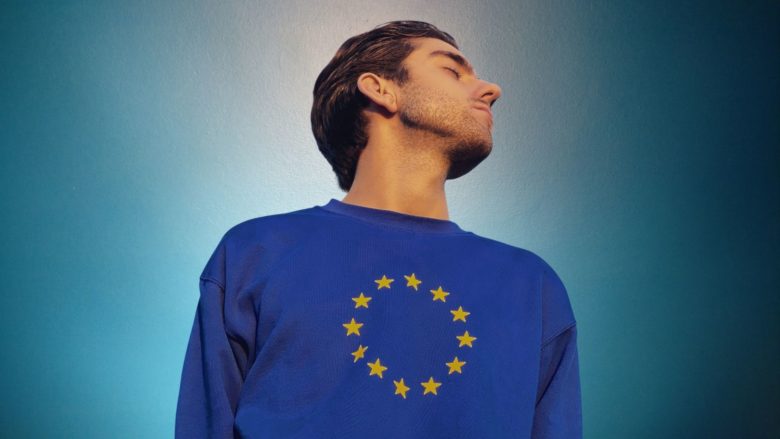 More than €100 billion invested, almost 100 new unicorns and the graphs are upwards almost everywhere: Europe has an absolute record year behind it and has produced more new tech unicorns than ever before. This means that the "old" continent no longer has to hide from the USA or China (Trending Topics already reported).
But there is another reason why so much money is currently flowing into the European market. As the figures show, the returns that venture capitalists receive from their investments in startups and scale-ups are better in Europe than even in the USA. So it's no wonder that this year hordes of US investors have come to Berlin, London, Paris, Stockholm, and Vienna to invest their millions here. In Europe, they just get the better deals.
"European venture capital is beating American venture capital (and European private equity) and outperforms now across two decades, and the appetite for the European venture capital asset class has increased amongst LPs (Limited Partners) this year," points out the State of European Tech 2021 report. "Despite this, pension funds remain a relatively unrealized source of funding for GPs (General Partners). LPs showed their interest in first-time funds who witnessed increased investment this year."
Recap: €100 billion brought almost 100 new unicorns to Europe in 2021
The crux of the pension fund
The message is clear: In North America, investments by large pension funds in tech are nothing unusual – they contribute a great deal to the fact that there is a lot of capital in Silicon Valley, Boston, or New York that can be used to pump up large tech companies. A prominent example is the Ontario Teachers' Pension Plan (OTPP), which invested in SpaceX or the crypto exchange FTX – unimaginable in Europe.
The following graphic is accordingly interesting. It shows that pension funds in Europe only contribute up to 5% (depending on the year) to the total investment capital of VC funds.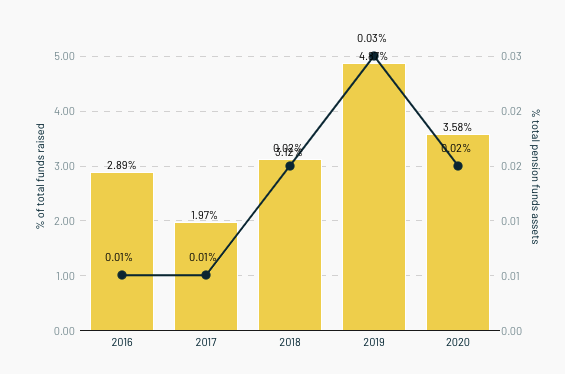 And that despite the fact that they have enormous power: Because: "The European pension funds manage assets of more than $3 trillion. This means that the nearly USD 700 million that European pension funds will invest in 2020 will only account for 0.018% of their total assets under management," the report said.
And the following calculation: "If you were to increase your share of total venture capital assets to just 1%, the total amount invested annually would rise to nearly $40 billion. This would represent a seismic shift as it would represent more than doubling the total amount of European VC funds in 2020."
It is therefore clear: If Europe wants even more tech unicorns, then the large pension funds, in particular, have to dig a little deeper (only 1%) into their pockets. Then Europe's founders would no longer be dependent on US investors but could build their unicorns with European money.