rising stars
IT, Food, Retail: What Are The Companies From Endeavor's First Growth Accelerator Cohort in Bulgaria Disrupting?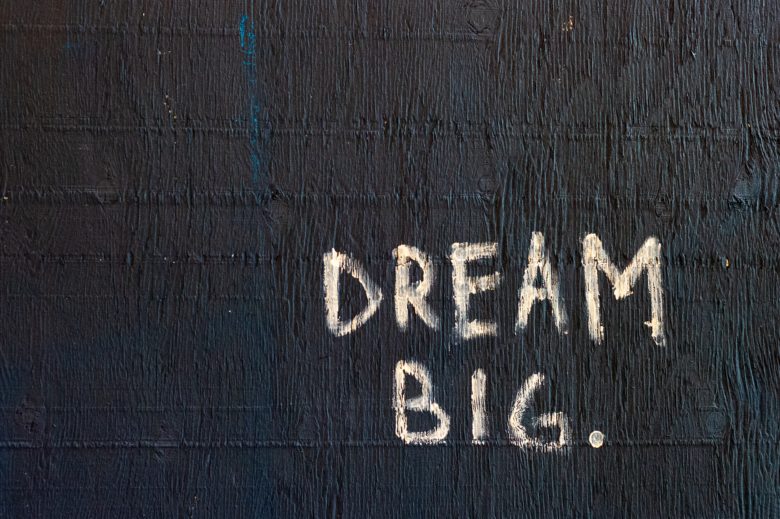 After four years of screening the Bulgarian market and talking to high impact entrepreneurs who are in the inflection point to exponentially scale their business, the local chapter of the global entrepreneurship network Endeavor, reached a limit. As it turned out, most of the companies that match the criteria to be selected in the global network, are already there. One could either conclude the job is well done or start looking at further areas to be developed.
So, Endeavor, which usually selects entrepreneurs whose ventures have the potential to scale their companies at least 10x beyond where they are today, or even more than 10x if the business is currently under $5M in annual revenue, went a step back. And created a growth program to support founders who are somewhere between the validation of their products and the inflection point.
Dare to Scale is a four-months program led by "been-there-done-that" entrepreneurs, executives and investors. It features four modules – Sales, Marketing, Financing, and Organization – problematic areas in which the Endeavor team identifies gaps.  The aim is to help entrepreneurs achieve a product-market fit, set up a scalable sales process, learn the knits and grits of raising capital, and build a stellar organizational culture, the announcement reads. It's starting in September and the first cohort of ten companies is already selected.
Scalable is sometimes beyond digital
Endeavor is known for looking at innovation beyond the typical startup scalability paradigm. The network selects and supports entrepreneurs who might be even in the food or shoe industry, as long as they have an innovative approach towards their organization, processes and markets. This is how the burger chain Scapto, or the premium shoes brand byFAR that smartly uses social media to reach a global customer base, landed among the 23 Bulgarian Endeavor entrepreneurs.
The current selection for Dare to Scale continues this line. Among 35 applicants ten were selected. Five of them are digital models, two come from retail, two from the food sector, and one is offering services.
BG Service, for instance, is a B2B IT company, founded in 2002. Its core activities are IT services based on monthly subscription contracts and software development of CRM, Document management, ERP solutions. With a team of over 40 people in Bulgaria, the company has over 50 clients, most of them well known local players in different sectors like hospitality, insurance, travel, real estate. The company has generated €2.3M of revenues in 2018, registers show.
Dev.bg is the biggest IT network in Bulgaria with a special focus on growing and educating developer communities, founded by well known in the ecosystem entrepreneur Ivaylo Hristov. The company, which is organizing 180 events a year, and keeps a register of the IT companies in Bulgaria, has recently added an additional product and business line called Hire Heroes. The goal with the new line is to create a new type of job board for IT developers and offer a solution to one of the most pressing problems in the industry – the job hopping.  
DNH Soft is the only company that comes from outside the capital city. The Plovdiv based venture is an agile software development company focused on e-commerce, web and mobile apps and Amazon web services cloud-based solutions. Founded in 2011 by developer Chudomir Delchev, the company employs around 20 people and has a revenue of close to €500K in 2018. The company has also developed its own software product that it plans to bring to market soon.
Gaida. ai has developed and piloted a data science-based tech solution for real estate agencies to help them serve all incoming leads. It works completely invisible to the buyer, yet answers every inquiry, and always has a relevant offer. In seven months of operations, this solution brought the company €210K of revenues on the Bulgarian market alone. The company is already working with the leading real estate group in Bulgaria and has another 26 prospective clients in the pipeline.
Prospecto is an online platform enables consumers to discover all the retail offers they need to plan ahead their shopping. Тhe company's customers are online and offline retailers for whom Prospecto assists with driving growth of customer base. Mainly Europe, but also Africa and Australia are the markets from which Prospecto gains over 10M visits a month. The founded by Oggy Popov company has a revenue of €1.1M last year.
+++Endeavor Entrepreneur who has worked with the Pentagon raises €2.3M+++
Escreo is another well known in the local ecosystem brand that produces whiteboard paint which makes any wall a place for writing and brainstorming. Founded in 2015 by Elena Nikolova, Iskren Mitev, and Yasen Rusev, the venture has received investments of €121K in 2015, and has since then grown the business to €400K annual revenue in 2018.
Cheese the Queen  is a food production company devoted to change the food system throughout healthier and sustainable dairy alternatives. The flagship product is cheese made from cultured cashews with probiotic. Cheese the Queen is a fairly new market player that was registered in 2017 and has grown its revenues 600% to €45K in 2018. The founded by Vera Tinkova company is now selling in Bulgaria, Romania and Hungary, and has an ambitious plan to go to the US, Israeli and Saudi Arabia markets in the next years.
Frudada  is a brand of the founded in 2015 company Santulita, which offers high-quality plant-based beverages and ice cream that can provide both sweetness and healthy nutrients. The best well-known product of the company are its smoothies. Currently, the company generates around €500K annual revenues.
FUNKT is a ten years old studio for architecture, interior and product design that focuses on projects for restaurants and office spaces. The company, which has a line for own furniture as well, is behind the design of well-known spots like the office of marketing tech leader Leanplum, and restaurants like Fabrika Daga and Sputnik.
More Noir is a contemporary swimwear label for women, targeting fashion-oriented millennials, which was established in 2016 by sisters Nia-Karla Klincheva and Sandra Klincheva, who graduated from fashion schools Central St. Martins and Istituto Marangoni. Their premium swimwear is currently sold in stores in London, Monaco, Dubai, Saint Tropez, Sofia, and of course, online.
New rising stars
Endeavor's team in-depth investigation and our research of the selected companies shows that they indeed have good scalability potential and develop products in ever-growing niches. And who knows, it's possible that the next big local success comes from an unexpected industry. We'll make sure to keep an eye on the Dare to Scale first growth program and the development of the companies.
Endeavor works to catalyze long-term economic growth and is focused on countries with emerging innovation ecosystems.  It's already operating within over 30 markets. For four years on the local market, the organization has managed to identify and guide through the selection process 23 local entrepreneurs who are already part of the network and grow their businesses on a global scale. Some examples are the nanosatellite startup Endurosat and the flight delay compensation platform ClaimCompass.
Bulgaria is the only CEE market where Endeavor is active, but this is about to change soon as the local team has the ambition to grow within the Eastern European region in the next few months.