DARE TO SCALE
The Global Entrepreneurial Organization Endeavor Starts a Growth Program in Bulgaria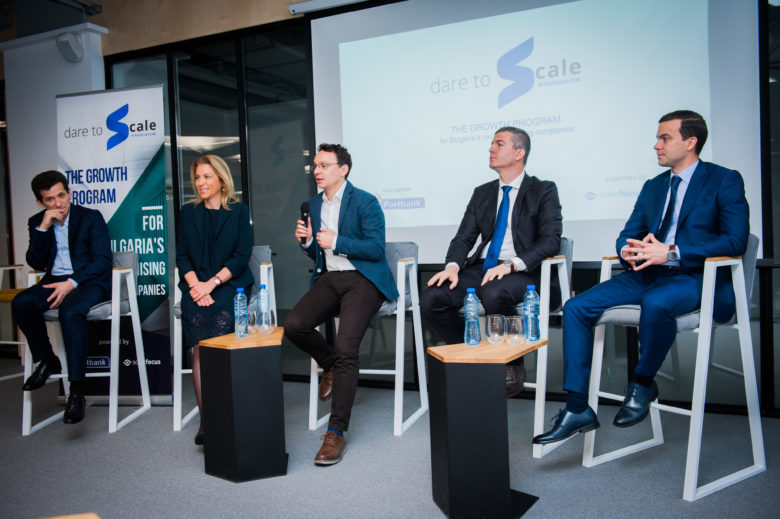 The global entrepreneurial organization Endeavor starts a growth program that aims to identify and support local ventures at their inflection point towards international expansion.  From now up until May 10 entrepreneurs who own companies with annual revenues between €100K and €10M can apply for the first edition of Dare to Scale.
"The Growth Program aims to fill the current gap between (pre)accelerator/seed stage and scale-up phase," explains Momchil Vassilev, Managing Director of Endeavor Bulgaria.
What is it all about
The selected between five and ten ones will go through intensive training and mentoring in the course of four months. Every month the selected companies will be covering a different topic – sales, marketing, financing and managing people. During that time, in eight workshops and three events, the entrepreneurs would be discussing how to achieve a perfect product-market fit, set up a scalable sales process, learn the knits and grits of raising capital, and build a stellar organizational culture. Every company would also be assigned to a private account manager.
The program provides mentoring on fundraising and an indirect gate to investors. There's no direct funding, it's not equity-based. Participation will cost incubated companies a small fee of €1K.
To execute the program Endeavor have partnered with PostBank, ScaleFocus, a technology, R&D and advanced engineering company and Bulgarian Small and Medium Enterprises Promotion Agency (BSMEPA). Mentors from Bulgaria would help and share knowledge with the participants.
The process
The call is open for entrepreneurs with businesses in any sphere, with revenue for 2018 between €100K and €10M. The applicants need to be running a company headquartered in Bulgaria that doesn't employ more than 150 people. The program is indeed sector agnostic. The shortlisted candidates would be interviewed, and the selected ones would have to cover €1K of the program costs.
"We think that having two companies in a similar market, but not straight competitors, would bring added value to both. Though we will not turn down any passionate entrepreneurs that have a good business, have shown consistency, and dream to succeed, and we could use the organization's worldwide network to consult with suitable mentors if that is needed," Irina Encheva, Manager Entrepreneur Selection & Growth at Endeavor Bulgaria shared with Trending Topics.
The program will run over September to December 2019 and will end with a Demo Day.
Support for entrepreneurs with a give back mindset
Endeavor is a global network, founded in 1997, that selects, mentors and accelerates high-impact entrepreneurs in growth markets around the world, providing them with access to markets, talent, and capital. The local chapter was established in 2015.
Endeavor works to catalyze long-term economic growth and is focused on countries with emerging innovation ecosystems.  It's already operating within over 30 markets. For less than four years on the local market, the organization has managed to identify and guide through the selection process 23 local entrepreneurs who are already part of the network and grow their businesses on a global scale. Some examples are the nanosatellite startup Endurosat, premium shoes producer byFar, and the flight delay compensation platform ClaimCompass.
Bulgaria is the only CEE market where Endeavor is active, but this is about to change soon as the local team has the ambition to grow within the Eastern European region in the next few  months.
Read also:
+ Bulgaria is a Great Market for Companies Looking For Seed Funding
++ Everything you Need to Know About the New Investment Fund Innovation Accelerator Bulgaria
+++ The European Institute of Technology is On The Lookout for Teams with Disruptive Digital Ideas