GUEST ARTICLE
Last chance for EU startups to protect their IP rights using EUIPO vouchers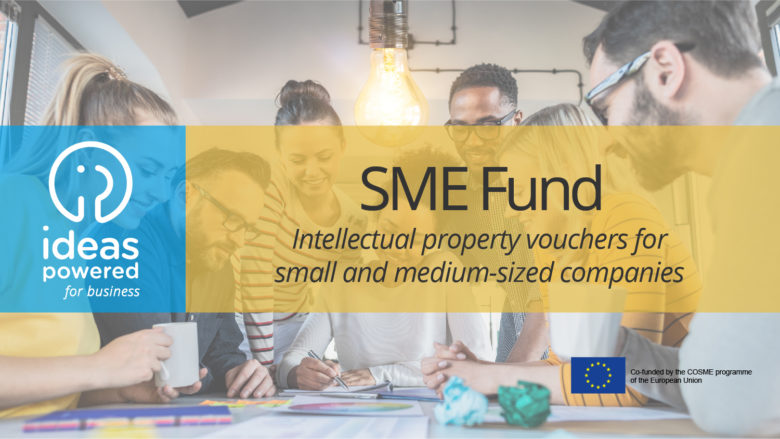 Any EU startup, which covers the criteria of being a small or medium-sized enterprise (SME) can get 50% reimbursement of the registration fees for trademarks and designs by applying to get a voucher from the Ideas powered for business SME Fund, funded by the European Commission and the European Union Intellectual Property Office (EUIPO).
The Fund was set up to provide €20 million in grants to help EU-based SMEs protect their intellectual property rights (IP) at a national, regional, and European level. The grants are in the form of reimbursement of costs for trademark and design registration and IP pre-diagnostic services (IP Scan).
| | | | |
| --- | --- | --- | --- |
| Category of the enterprise | Number of employees | Annual turnover | Annual balance sheet – total |
| Medium | less than 250 | ≤ EUR 50 million | ≤ EUR 43 million |
| Small | less than 50 | ≤ EUR 10 million | ≤ EUR 10 million |
| Micro | less than 10 | ≤ EUR 2 million | ≤ EUR 2 million |
What is a trademark and should startups register a trademark?
Trademarks form a large part of startups' intellectual property. They could be in the form of a word, phrase, symbol, logo, brand name etc. that is associated with the startup and/or its product/s and legally differentiates it from all other companies/products of its kind. The trademark also proves the startup's ownership of the product.
Trademarks may or may not be registered, but registering a trademark will prevent others from using a startup's products or services without their permission. They also prohibit any marks that may create confusion with the registered one (e.g. a soft drink startup cannot legally use a symbol that looks like that of Coca-Cola and cannot use a name that sounds like Coke for its prototype).
Apart from legal protection, registering a trademark can significantly add marketing value and reputation to your startup. A trademark provides your business with an identity and allows consumers to easily find you and drive consumer decisions.
What is an industrial design?
The general understanding of industrial design is where function meets form.  In a legal sense, an industrial design constitutes the ornamental aspect of an article. It may consist of three-dimensional features, such as the shape of an article, or two-dimensional features, such as patterns, lines, or color. and it is the key factor that attracts consumers to a product.
What protection offers the registered industrial design?
Any startup which has registered its industrial design has the right to prevent third parties from making, selling, or importing articles bearing or embodying a design which is a copy, or substantially a copy, of the protected design when such acts are undertaken for commercial purposes.
Who can apply:
The grants are aimed at SMEs from all 27 EU Member States. Applicants must meet the requirements for being a SME (there is no need that the startups are registered as a company as long as they qualify as enterprises in any of the EU Member States), but they must have a value-added tax (VAT) registration.
Which costs are reimbursed to the startups?
Service 1: Covers 75% of IP Scan services, which give the startups detailed information on what IP rights they can register.
Service 2: Covers 50% of the basic application fees for registration of EU, national, or regional trademarks and designs.
Each SME may be reimbursed for Service 1, Service 2, or for a combination of both, up to a maximum of € 1,500. Grants are awarded on a "first-come, first-served" basis.
Deadline
The last application window is opened from 1st until the 30th of September 2021. Contact Milanova&Partners Law Firm for more information and get your voucher application for free. If you need local assistance in any EU country, please contact Kalina Milanova, a Board member of European Law Firm with offices in 27 European countries.