Acquisition
LeanIX acquires Slovenian-founded SaaS management provider Cleanshelf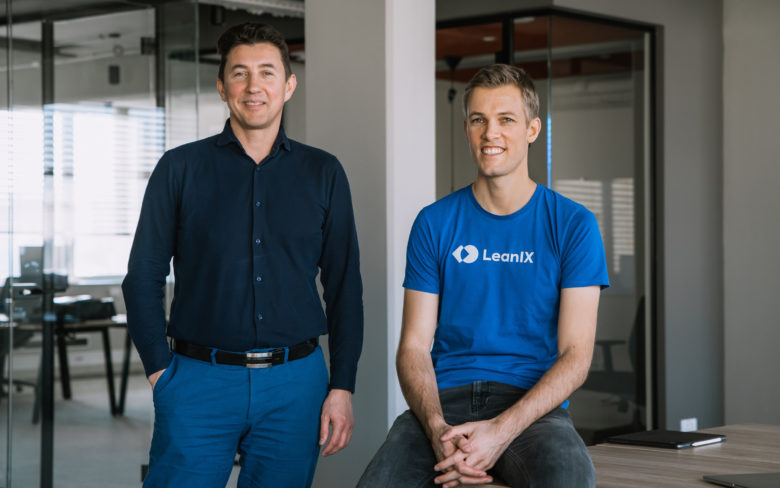 US-based startup Cleanshelf, founded by Slovenian-born Dusan Omercevic, is joining LeanIX, Europe's leading provider for managing enterprise architecture and multi-cloud environments. The amount of the deal was not disclosed. Cleanshelf, which is headquartered in San Francisco and offers SaaS intelligence, previously raised $8 million in Series A funding joined by Bulgarian VC firm LAUNCHub.
"The exit is a significant one, not only for Launchub Ventures, but for the whole Slovenian ecosystem and contributes to the good performance of our fund, which is placed in the top quartile of funds in Emerging Europe," said LaunchHub Ventures partner Stanislav Sirakov.
Currently, the US startup with Slovenian roots manages $700 million in SaaS spend for its customers. Their software provides an automated view of all SaaS applications in an enterprise, simplifying management and enabling resource optimization, LeanIX said in a press release announcing the deal.
LeanIX is one of Europe's most notable tech companies, offering a suite of cloud-native software solutions to help enterprises accelerate their digital transformation journeys.
SaaS market boom
The market for SaaS tools has expanded dramatically in recent years, LeanIX said in its press release. There were just five SaaS providers listed on the stock exchange in 2012, and there are now more than 100. Some 70 percent of companies are currently investing in SaaS and public cloud offerings and will continue to do so, according to a recent Gartner I&O Leaders Survey. Whether it's Zoom, Teams or Slack, COVID-19 has further accelerated the adoption and heavy use of SaaS offerings in enterprises.
The Bulgarian trace
In March 2020, in the midst of the economic downturn, Cleanshelf raised $8 million in Series A funding. The round was led by Dawn Capital, an investor focused on B2B software, and joined by  Bulgarian VC firm LAUNCHub.
LAUNCHub Ventures made their first bet on Cleanshelf in 2018. Within the following year, Cleanshelf grew their ARR 1,000%+, and worked with clients like Hilton, JAMF, AT&T, and Looker. During Series A Academy (an internal program run at LAUNCHub Ventures for the portfolio to help founders go from Seed to Series A), Cleanshelf were really active and met their next investor. This eventually led to the $8 million Series A led by Dawn Capital.
+++Dawn Capital And LAUNCHub Ventures Invest $8m In Cleanshelf, A Company That Promises To Reduce Wasted SaaS Spend+++