CRYPTO
Losses in the entire crypto market – Bitcoin is falling again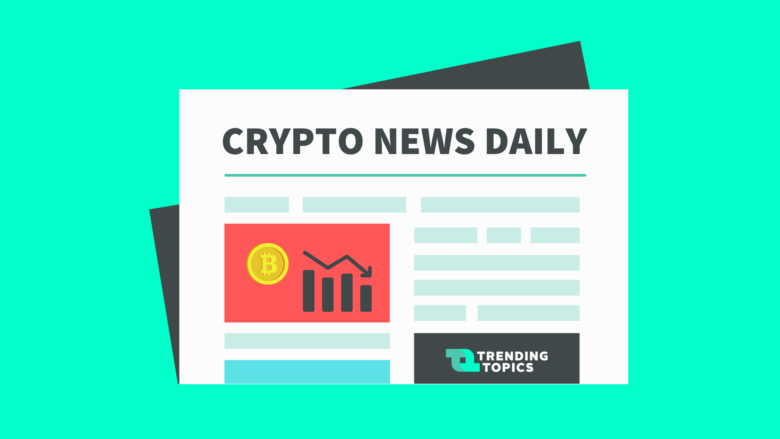 Last weekend, Bitcoin made the jump over the value of €35,000, Ethereum rose to over €2,000. The jump will be over again on Monday (August 2nd) – at least for Bitcoin. In the past 24 hours, the value has fallen by 6% to just over €33,000. BTC's market capitalization is now €624 billion. Ethereum has also suffered losses of only 1.5%. Here the value is still over €2,000, the capitalization at €252 billion.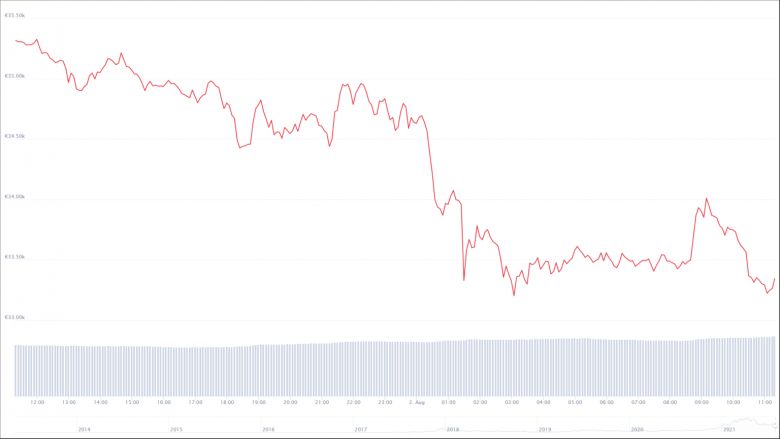 All top 20 cryptocurrencies are currently showing at least slight losses. Binance Coin, Cardano, and Dogecoin have lost 4% each. The value of Binance Coin is just under €280, the capitalization is under €47 billion. Cardano has a price of €1.11 with a capitalization of around €35 billion.
And with Dogecoin, the value has fallen to €0.173, the capitalization is below €23 billion. On the market as a whole, the capitalization is €1.347 trillion. At the weekend it was still around €1.4 trillion.
Top stories
Square triples Bitcoin sales
Even if the past few months have been a roller coaster ride for Bitcoin, the US payment service provider Square has made massive profits with the cryptocurrency. With the Bitcoin services of its Cash App mobile payment application, the company earned sales of $ 2.72 billion in the second quarter of 2021. Compared to the same period last year, this was an increase of 210%.
Asia-Neobank Matrixport becomes Unicorn
Matrixport, a spinoff from crypto mining equipment maker Bitmain, has raised $ 100 million in Series C financing. This puts the valuation of the Singapore-based startup, which was launched in 2019, at over a billion dollars. Matrixport is a neo bank with a focus on cryptocurrencies that manages around ten billion dollars in assets in Asia. Because of the China crackdowns, the company wants to expand its business to all of Asia, but also to Europe and the USA.
PayPal could also launch crypto services in Ireland
Last week, the US payment giant PayPal announced that it would soon launch its crypto service in the UK. Now, according to Cointelegraph, Ireland may also be added. PayPal currently wants to fill several positions there that are related to the topic of cryptocurrencies. This includes roles in compliance, anti-money laundering, and business development roles. The relevant employees will be based in the Dublin and Dundalk offices.
Disclaimer:
This article is for informational purposes only. We do not recommend any actions based on this information. The material is not to be construed as an offer or recommendation to buy or sell any security, or as investment advice. Furthermore, this information does not represent a guarantee that the systems described here are suitable or useful for a person. Past performance is not an indicator of future price developments.