E-SCOOTERS
Moovit partners with Lime to integrate e-scooters into route planning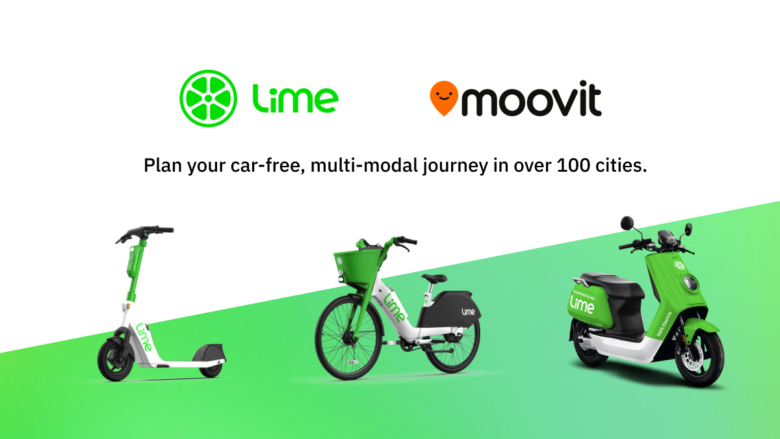 Shared e-mobility company Lime announced a partnership with Moovit trip planning app to integrate its electric scooters, bikes, and mopeds. Lime vehicles will be included as a travel option along with public transportation on the Israeli app from the beginning of next week.
With over 720 million users, Moovit has become one of the most widely used urban mobility app in Southeast Europe in recent years. The application is operational in over 3000 cities across 100 countries, including Bulgaria, Romania, North Macedonia, Kosovo, Albania, as well as the US, South Africa, and Australia.
The e-scooters and mopeds by Lime are also quite favored transportation options across Europe and in the US. In 2019, Lime launched 150 e-scooters also in Sofia and quickly turned micro-mobility into a trend for the local community. In April 2021, Lime was listed as one of the 2021 Time100 Most Influential Companies by Time Magazine.
The partnership between Lime and Moovit follows a trend in the transportation world that integrates public transit, ridesharing, and micro-mobility into one optimized system, making transportation not only easily accessible but also fun.
"Offering more alternative options that can easily get people to their destinations is a critical component of a MaaS platform, especially in some of the most congested cities in the world," said in a statement Nir Erez, Moovit co-founder and CEO.
"We want cities to view us as a sustainable partner that works in tandem with the broader transit ecosystem. We provide an additive service that eases and encourages connections to transit, especially in traditionally underserved areas," Tiffani Gibson, senior manager of Lime's corporate communications, told TechCrunch.