AI & Robots
Movens Capital Launches €12.7 Million Fund in Support of CEE Startups Specializing in Automation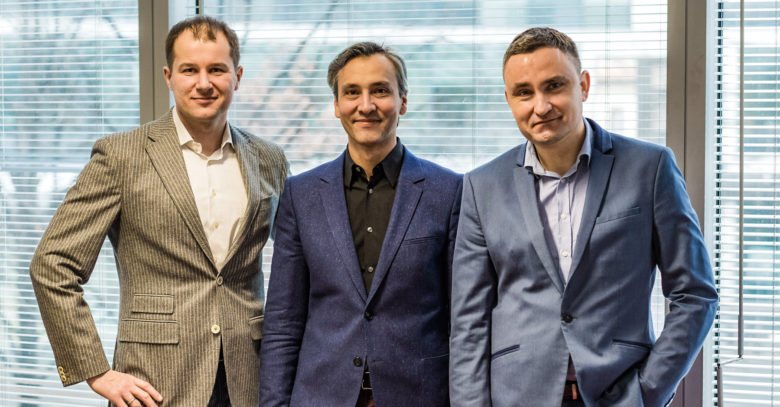 Movens Capital has launched a €12.7 m fund for companies that aim to develop machine learning (ML) and artificial intelligence (AI) technologies for large industries. Early-stage startups with a marketplace and SaaS business model are wanted. The VC prioritizes companies within the fintech, martech, e-commerce support, logistics, medtech, industry 4.0, sport and wellness, and deep-tech industries, but is also open to project ideas for other sectors. The goal of the VC is to support around 16 companies from Central and Eastern Europe and help them expand globally.
The Venture Capital firm wants to speed the process of technological development that will lead to automation in large industries. "In many cases, you can fail because of what is called a startups' "Valley of Death" – the difficulty of covering negative cash flow in the early stage, before your new product is bringing in revenue from real customers," says an official statement of the company.
The experience behind the VC
Movens VC was founded by Artur Banach and Michał Olszewski, former entrepreneurs with broad experience in developing businesses in the tech industry. Banach has conducted over 10 transactions in the tech industry and is responsible for the development of Netsprint, a Polish Internet search engine. His co-founder, Michał Olszewski, has managed SkyCash, an app used for purchasing public transportation tickets in Poland that is used by over 2 million people (and won the Mobile Trends Awards in 2018 and 2019). The third venture partner, Ramon Jimenez, joined the team in 2019. He has experience with VCs from Silicon Valley and has been introducing European technology companies to the US market. 
The new fund reflects the partners' belief that AI and ML are getting closer to changing permanently the outlook of business. The venture capital has recently invested in StehoMe – a company that is developing medically certified AI algorithms and a device for automatic and remote lung and heart screening. Another enterprise supported by Movens is Talkie.ai – a B2B enterprise that is working on a conversational voice chatbot for incoming and outgoing calls able to built narration and identify the context of the conversation.
AI and ML in the local ecosystem
The €12.7 m fund is a new opportunity for entrepreneurs from CEE who have project ideas in this field. AI and ML are becoming more and more a subject of project development in the region. In Bulgaria, automation startups are growing in number and several early-stage companies already have achievements. Kelvin Health, a Bulgarian venture that is working on an AI thermal imaging app for disease screening, launched a beta version of its program back in June. Omnio, a Sofia-based regtech startup recently became the only Bulgarian finalist  EIT Digital's pre-accelerator program. The company is now moving forward with developing a SaaS product that can automate financial crime compliance processes in institutions such as banks, brokers, and fintech companies. TokWise is another Bulgarian business that uses AI technology to resolve data problems and inject AI in the value-driving process of forecasting and balancing for big companies in the energy industry. The Bulgarian ecosystem has already had some exits, as was the case with SMSbump, a SMS marketing automation company that was acquired by the US e-commerce marketing player Yotpo this January, marking one of the biggest exits in Bulgaria.