interview
CEO Of SMSbump About The Biggest Recent Exit in Bulgaria: If You Choose Investors, Never Go For The Money. We've Turned Down 15 VCs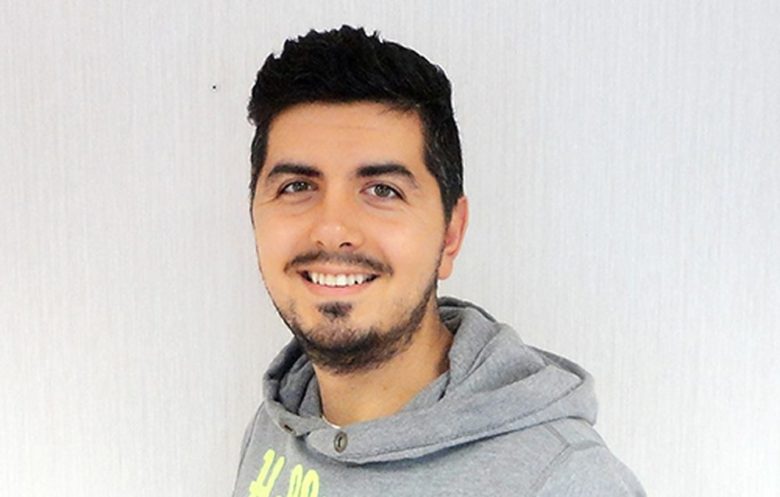 SMSbump, a two-years-old SMS marketing automation company from Bulgaria, just got acquired by a large US player. The deal with US e-commerce marketing player Yotpo, although of undisclosed size, is stated to be the largest exit of a company backed by local investment fund, suggesting it ranges somewhere over $35M. 
However interesting all these numbers and the story of what got the company there is an essential part. SMSbump was started in 2017 in Sofia by two Bulgarian co-founders with e-commerce background – Mihail Stoychev and Georgi Petrov. As they were researching the next big thing the co-founders stumbled across an incredible piece of data – 95% open rate of SMSs. Launching their product Stoychev and Petrov received many comments referring to their idea as old-fashioned and slow. Yet, they didn't give up on it and eventually (quite fast indeed) built an appealing product for enterprise-size online merchants, small online resellers, even solopreneurs. A year ago, local VC fund Eleven Ventures joined as a seed investor with €360K. 
At the end of January 2019, the US company Yotpo, who's been a partner of SMSbump ever since its launch, acquires the Bulgarian venture, in a deal that might have an important spillover effect on the local ecosystem in the next years. How did SMSbump get here and why does its CEO call it a "bootstrap-mutant story"? Here's Mihail Stoychev's version of the growth and exit recipe: 
Trending Topics: What made you sell the company? It seems that it was doing quite well on its own.
Mihail Stoychev: For us, this is largely a strategic step. We haven't gone through the investor route for a number of reasons, one of which is that the company has been profitable all the way. To get straight to the point, we believe that we've created the best-in-class SMS suite for D2C (Direct to consumer) brands and with the proper go to market, local presence and senior talent, we would be able to scale tremendously this still unpolished opportunity. We also love Yotpo's vision for a single platform for reviews, UGC, loyalty, referral programs, and SMS marketing, all integrated on one platform.
Were there any other offers? 
Yes, last year cemented SMS as an owned communication (explanation: owned marketing refers to the store owner holding all subscribers email, SMS, Facebook versus using a third party to target and retarget them, which with platform rules changing all the time becomes more and more challenging) channel and with merchants seeing great ROI and enabling conversational commerce for their stores, the sector attracted a lot of newcomers. 
I am happy to say that prior to Yotpo we've turned down 3 acquisition offers and 15 VCs, some of them in the top 10 of the world. It's interesting to point out that 13 of these 15 VCs were US-based and again all of them researched the sector and reached out to us. Essentially, when you have created a great product you will be fortunate enough to choose who to work with and we couldn't be happier choosing Yotpo.
Do you have any other investors besides Eleven Ventures and the 200K seed round last year?
No, not really. For companies thinking of raising money, I would say if you choose investors, never go for the money in the first place. Always see how connected they are in the ecosystem that you serve, whether they have prior experience managing companies in your sector. Funny story is that by the time we closed the round with Eleven, we have already grown 100% and to this date haven't consumed any of the funds we raised, but in all honesty, they helped a great deal with know-how, connections and support. Hindsight is always 20-20 but if I have to redo the things, we would definitely choose Eleven all over again. Of course, this is our bootstrap-mutant story and our vision. We believe that after recent events with WeWork and some other investments around Softbank, more and more VCs will start embracing profits as an essence of a healthy business.
From a small seed round directly to an exit in a bit over a year. How does this work? What were the most important milestones in this process?
To be fair SMSBump was released in the Shopify ecosystem in October 2017, so it's a bit more than 2 years now. I believe part of the recipe was the great product-market fit that we had, along with powerful analytics and ease of use. We wanted to create a self-service product that is not for techies and essentially a very simple app grew into the most powerful text marketing and automation platform for Shopify. This was driven by our extreme dedication, superior support, and ease of use. Talking about milestones we grew our user base by 850% in 2019 to 28 000 active stores and $100,000,000 in additional revenue for merchants using SMSBump.
How big was the team and what were the revenues at the time of the acquisition? Which were the major markets?
We were 16 people. Our revenue for 2019 was 7.5M BGN. The main markets we serve have not changed. In North America, where 85% of our traffic is we serve both the USA and Canada. In Europe, main markets are the United Kingdom, Spain, France, Germany, and Italy, whereas Asia and Oceania we're strong in Australia, New Zealand, Singapore, and Malaysia. 
What is the structure of the deal?
A: It is a mix of cash and equity. A part of the deal is also reserved for our team members who were our engine for growth, execution, and success and who I am extremely privileged to work with every day. I think this is quite important so I would like to mention that ever since we've got started in October 2017, we've had only one team member who left the company.  In today's fast-paced market I think this speaks a ton about our culture, values and room for professional growth. 
What now? What's the future of SMSbump after the acquisition?
Largely independent. We have a very good brand reputation, an ambitious roadmap, and a great product-market fit. As far as to why we believe there is a synergy between us and Yotpo, we see a lot of opportunities for accelerated growth. Yotpo is a much larger company with some very senior talent that embraces controlled chaos as a principle. We really love being agile without any bureaucracy, allowing ourselves sufficient freedom to experiment and fail quickly. Therefore from the moment, we started getting to know one another we immediately clicked. Even though Yotpo has more than 400 employees in New York, Boston, London, and Tel Aviv, they fire ideas and implement them similar to how neurons work. With that being said, we will be able to benefit from a much stronger go-to marketing team, people and teams who are used to scaling infrastructure as well as provide us with a much stronger local presence in the US, where the majority of our customers are.
You may also like this: 
Inside the deal: Two-years-old SMSBump acquired by US company Yotpo. All details.