NFTs
NFT startup Dapper Labs wins massive round of funding from celebrity investors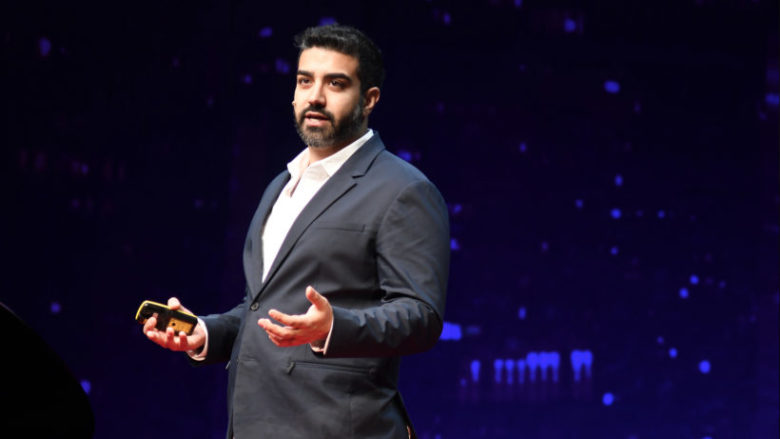 First they showed off with CryptoKitties, then they made virtual trading cards of the NBA big. And now Andreessen Horowitz, the top investor from Silicon Valley, is making Dapper Labs big.
Horowitz's crypto department has just announced that, together with other investors, they have invested a whopping $305m in the startup founded by CEO Roham Gharegozlou. This makes Dapper Labs, which is behind NBA Top Shot, one of the best financed startups in the crypto industry. Its valuation is said to have risen to $2.6 billion, the USA Today reported .
NFTs, short for Non-Fungible Tokens, have become the new hype among some investors this year in the wake of the crypto boom and artist Beeple. NFTs are basically digital property, primarily digital (or digitized) works of art or unique digital items such as trading cards.
In addition to Andreessen Horowitz, Dapper Lab's funding round has been joined by Michael Jordan, Kevin Durant, Ashton Kutcher, Shawn Mendes and Will Smith, as well as GoStudent investor Coatue has also joined, The Wall Street Journal reported.
"We first invested in Dapper over three years ago when they were working on CryptoKitties. CryptoKitties pioneered an exciting new NFT experience, but also exposed the limitations of the technology of the time, including complex user interfaces and high transaction fees. The Dapper team decided to double down, building a new blockchain called Flow and a new marquee application on top of Flow called NBA Top Shot,"  said Chris Dixon and David George from Andreessen Horowiz, commenting on Dapper Labs, which was founded in Vancouver, Canada in 2018.
NFT marketplace is booming
The Sylicon Valley's top investor, who has shown interest in crypto startups before, is eager to join the NFT hype.  "Today, NBA Top Shot is one of the fastest growing marketplaces on the internet, with over $400 million in primary and secondary sales since launching just six months ago.  " said the investor. "At the heart of Top Shot are digital collectibles called moments which are derived from NBA games. Moments feature on-court video, heroic action shots, game stats, and guaranteed authenticity in limited editions. They are NFTs that live on the blockchain, which means users truly own them: they can keep them, display them, trade them, sell them, or whatever else they want to do, in perpetuity", said Andreessen Horowiz, adding: "Think old school basketball cards, updated for the modern internet."
Dapper Labs is based on a specifically designed flow blockchain, where NFTs run. The blockchain solution is sold to companies or organizations such as the NBA, promising customer loyalty and additional digital revenue streams.
"In the case of physical tickets, the NBA receives a license fee for the first sale of tickets, but no additional income for secondary transactions," it said. "With Top Shot, the NBA and the players' association receive a commission for both primary and secondary transactions. Given the fan loyalty and dedication that comes with it, we believe most leagues and many other consumer products will adopt NFTs." Dapper Labs already have contracts with the UFC, Dr. Seuss and Warner Music, with more deals in the pipeline.