FUNDING ROUND
Bulgarian fintech startup Payhawk raises $20m from Klarna backers; eyes US market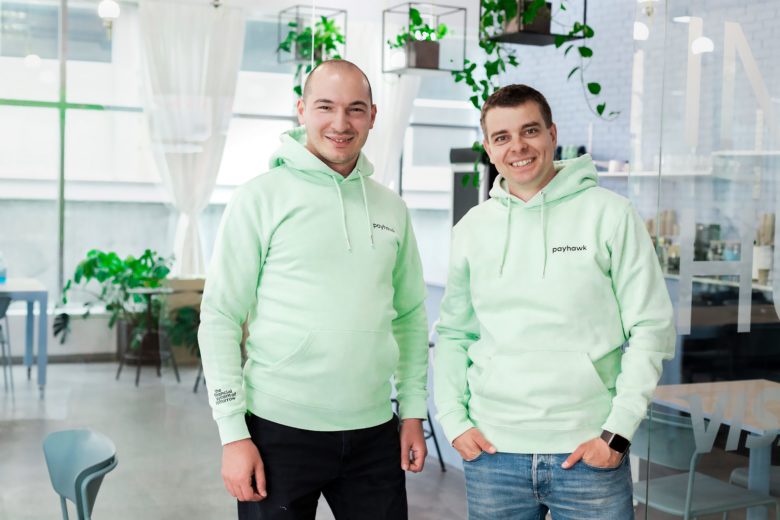 Payhawk, a Bulgarian provider for payments and expense management, has raised $20 million setting sight on expanding beyond the EU and the UK. The Series A round led by the US-based fund QED Investors, which has a strong track record of investing in 18 fintech unicorns, including Klarna and Nubank.
Existing investor Earlybird Digital East, who led the $3.6 million seed round in March 2020, is also contributing fresh capital. Yusuf Ozdalga will join the Payhawk board alongside existing investors Mehmed Atici from Earlybird Digital East and Vassil Terziev from Eleven Ventures.
A "very quick" round after 10x growth in 2020
Payhawk, which was founded in 2018 with the visions to become "the world's biggest bank without holding a single cent", posted 10x growth in 2020, and doubled its revenue in Q1 of 2021. Its customer base consists of a mix of fast-growing and multinational companies including LuxAir, Lotto24, Viking Life, ATU, Gtmhub, Flink, MacPaw and By Miles.
This was obviously not left unnoticed by investors. Yusuf Ozdalga from QED Investors described the growth rate as "phenomenal", noting industry trends "are working in the company's favour too." "As budgets are more typically managed online by remote teams, there is unprecedented demand for cost-effective finance solutions," he said.
"It was very quick process. We have a lot of inbound traffic from investors, and our goal was to fundraise at the end of 2021," Payhawk CEO and founder Hristo Borisov told Trending Topics SEE. "However, after seeing our performance for the past six months where we have been growing with an average of 29% MoM, we decided to give it a try, and within less than a month we have signed a deal with QED," he added.
+++Expense Management Startup Payhawk Partners with Visa to Issue Business Cards in 13 European Countries+++
Eyeing US market and beyond
The $20m fundraise will enable Payhawk to further expand its product offering and grow its team. The company will expand coverage for businesses outside the EU and UK.
"We are eyeing to serve the US market starting with companies based in Europe that have small offices in the US. We plan to have the US issuing capabilities later this year," Borisov told Trending Topics SEE. " "We are also looking at other countries beyond Europe and North America, but we will unveil this later during the year," he added.
More growth and new solutions ahead
Payhawk plans to triple its marketing and sales team in 2021, in order to increase presence in the UK, Germany and Spain.
Furthermore, the one-stop-shop for payments plans to add new payment products including credit cards; and support additional currencies with industry leading FX rates.  Payhawk will also work to streamline the cash flow from existing bank accounts to Payhawk to provide unlimited spending capabilities for finance teams.
The company will also accelerate its use of AI and machine learning, in order to introduce smart workflows, and to reduce the need for manual review and approval.
Unique advantage on a crowded market
In a nutshell, Payhawk closes the gap between corporate cards and expense management by providing a product that works on top of existing banks. The software allows CFOs, business owners and accountants to easily manage the entire spending lifecycle, including issue real-time reports and set spending policies.
Payhawk is operating in an industry where, in Europe alone, there are "5-6 alternatives to what we do,"  Borisov told Trending Topics SEE. However, it has a unique feature: the combination of three markets into one: company cards, bill payments and expense management.
"We are the only solution today in Europe that targets fast-growing businesses and multinational enterprises with these capabilities covering all of Europe," he said. The other alternatives are basically "disconnected systems and processes". "Our advantage is that we provide an efficient and integrated experience for finance teams to manage all company payments under one roof in real-time," Hristov said.