Accounting Innovation
Payhawk Launches a Corporate Card to Enable Easier Management of Employee Spending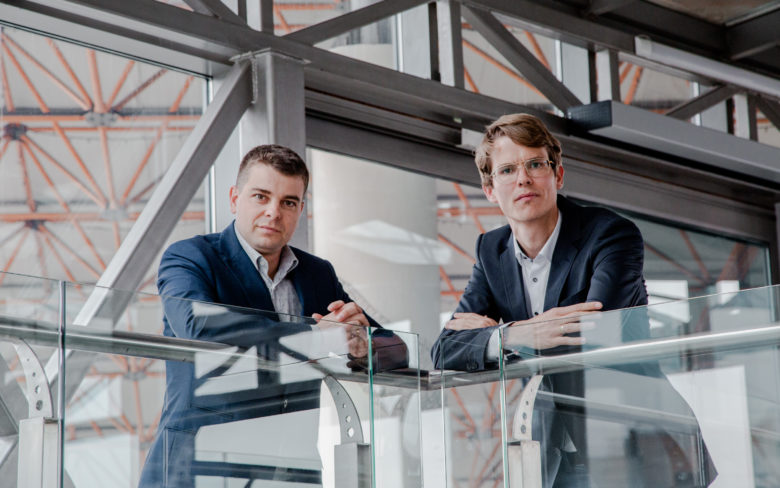 Payhawk, the expense management startup that has been an active player in the Bulgarian fintech market, has officially launched its NextGen company cards. The cards feature Payhawk's expense management software, thus enabling finance teams to implement spend rules directly on company cards or team cards and automate the collection of receipts. 
"The inability to control company cards and easily collect outstanding receipts are the main reasons why finance leaders prefer employees to spend personal funds and then wait for reimbursements. On the other hand, according to our recent survey in Germany, 55.1% of employees would prefer to have access to a company card instead of spending personal funds," said Hristo Borisov, Co-founder, and CEO of Payhawk.
According to Payhawk, their technology can solve this double-sided problem as it is now able to fully process every card payment in real-time and apply built-in spend rules and business logic during clients' card authorization. The initiative is a part of the Visa Fast Track program, which aims to support fintechs enter global markets quickly and provide the sector with innovations that will automate and simplify traditional banking.
A New Generation of Cards for Business Use
The NextGen cards will enable employees to make card payments to cover company expenses. The Visa Commercial Debit cards can be both physical and virtual and are connected to the Payhawk mobile app. A unique feature of the cards is that they can be regulated in accordance with a company's spend rules and policies. The company can set individual spend limits for each card including spend-categories, merchants, locations, days, and times when company cards can be used. 
"A company may choose to provide several of its employees with cards that can be used only for gas station payments, or even payments made at a particular gas station," Borisov illustrates. The payments can be controlled and the transactions are visible to the financial team of the company. "An employee doesn't have to spend time wondering whether he can purchase something – at the moment he swipes the card, if the transaction doesn't get approved, he will get a notification and an explanation regarding why the payment was unsuccessful (in other words, which company policy he had broken)," Borisov adds. The spend limits can be uploaded or changed at any time and the card does not have to be replaced. 
As noted by Payhawk, finance teams can issue team cards on which all spend rules and policies of the company can be configured as well. Each team card has a shared budget and a name (SaaS purchases, Sales tools, Marketing spend, etc.), while every team member receives a personal card linked to the team card. This way, employees have the autonomy to make payments but are also held accountable for every payment and receipt out of the team budget. 
An Integrated System of Services
When it comes to Payhawk's long-term vision, the company aims to optimize all the payments connected to company expenses, not only card payments. "We are creating the financial system of future," Borisov shares. At the end of the month, Payhawk is launching SEPA payments and Faster Payments (FPS), which will help them integrate all of the firm finances in one place. This important development is connected to another service – Payhawk Pay that enables easy reimbursement of payments and invoices that have not been paid using the two main European payment networks. 
"A company with 1000 employees may not want to create 1000 cards, but only 50-60, for higher-level employees. Yet, the other employees will have company expenses that need to be covered. With Payhawk Pay, they can upload the receipts after purchases for which they've used their own money and we'll automate the whole process from the moment they upload the receipt to the moment people from the financial department approve the refurbishment with a single click," explains Borisov. After uploading their receipts to the Payhawk online app, employees do not have to wait as the system automatically extracts the payment information using algorithms that cover over 60 languages. The payment documentation prepared by Payhawk is then transferred to the financial department in real-time and the department members have to go through the information and approve/decline the reimbursement. This will significantly reduce the time employees spend waiting for a reimbursement – at this point, a refund can take up to 2 months to be approved.
Payhawk continues to grow
The new card service is available in Bulgaria for all the companies registered in the European Economic Area, yet Payhawk only supports payments in pounds and euros for this country. An objective of Payhawk is to make the service available in leva at the end of 2021.
Payhawk's next goal is to grow. The first target markets for the NextGen cards were the UK, Germany, Spain, and Bulgaria. Borisov believes that their growth potential is big as the problem they are addressing has not been addressed up to this point. "Currently, companies are using several different systems for these processes. As a result, integrating these different systems is very complicated, the reimbursement process is also bureaucratic and clumsy. This is why we made it possible for all these payment processes to happen in one place," the CEO concludes. 
Payhawk, which was founded in 2018 by the former Telerik executives Hristo Borisov and Boyko Karadzhov, now has clients from 18 countries and has already raised over €3.5M in funding, grew its team to over 20 people, and opened offices in Sofia, Berlin, and London.
You may also read: 
+++Expense Management Startup Payhawk Partners with Visa to Issue Business Cards in 13 European Countries