strategic partnership
Expense Management Startup Payhawk Partners with Visa to Issue Business Cards in 13 European Countries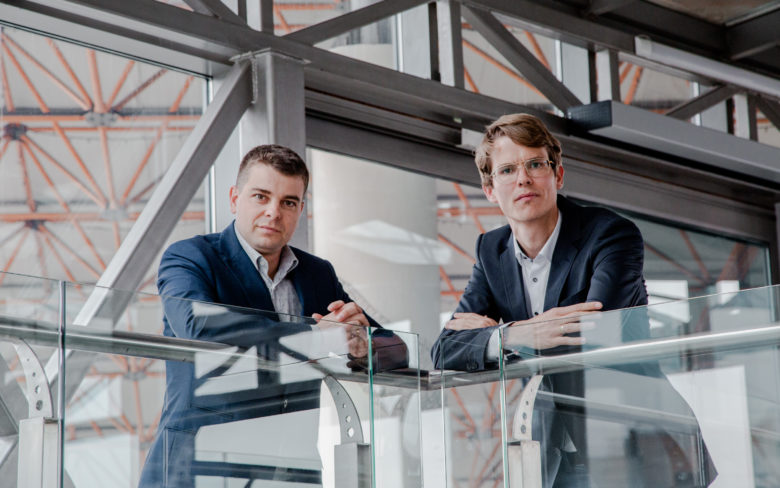 "The problems SMEs face across Europe are pretty much the same: slow reconciliation process, plenty of manual work, cards not easy to manage, and excessive fees and exchange rates. Executives and financial leaders struggle to manage the company's spend policies in an efficient and compliant way," summarized the challenge Hristo Borisov, co-founder and CEO of Payhawk. After two years on the market and 1000 people across Europe, the fintech announced a strategic partnership with digital payments company Visa  and the German payment provider Wirecard, which will offer debit cards to companies in 13 European countries. The first target markets are the UK, Germany, Spain, and Bulgaria. 
Payhawk's customers across Europe can now use virtual and physical Visa card, which can then be used anywhere Visa is accepted, in-store and online, as well as for cash withdrawals at ATMs. The new partnership allows the startup to offer more efficient exchange rates and card fees to their customers. For its Bulgarian customers the company even offers free foreign currency transactions for accounts in Euro.
Officially started in 2018 by Hristo Borisov and Boyko Karadzhov, the former Telerik executives, Payhawk has already raised over €3.5M in funding (Trending Topics reported), grew to a team of 21 and opened offices in Sofia, Berlin, and London. 
An easier way to manage employee spendings
Payhawk's vision is to become "the world's biggest bank without holding a single cent". This, however, doesn't mean that Payhawk is to be perceived as a neobank, it is a software company that integrates with banks through payment providers and allows the instant issuing of digital and physical debit cards for employees. For the client the process is rather simple: the manager decides what budget each employee could spend, sets an account and limits, and could monitor expenses in real-time. Employees could take photos and upload invoices in the system so the accountants could do their job as well. 
The market size for a product like this is hard to estimate, explains the CEO. According to him, however, it has the potential to grow at least five times, as companies like Payhawk make the expense management simple and allow businesses to issue and manage spendings easier. And partnerships like the just announced also give better conditions and make it more appealing for customers. 
The new Payhawk Visa card comes with a €2 ATM withdrawal rate worldwide and offers optimized exchange rates of 0.50%. This makes the Payhawk Visa cards particularly cost-effective when spending abroad or purchasing online in multiple currencies. Payhawk also complies with local tax regulations in the UK, Germany, and Spain, eliminating the need for companies in these markets to store paper copies of their receipts and invoices.
The genesis of the product is indeed related to the management of travel expenses of the co-founders in their previous company and the challenges they have faced. Frequently traveling employees are also one of the use cases of the company, which may be losing relevance with the recent pandemic events. "The lack of travel was compensated by a big spike of advertising and subscription spend by IT and advertising companies that use Payhawk. We observed a 37% increase of our total cards turnover from March to April in 2020 at the peak of the pandemic. The fact that Payhawk uses debit instruments was also key in this situation given that SMEs don't want to increase their credit risk exposure," explains Borisov. The company according to him continues its 150% revenue increase quarter over quarter, expecting the trend to continue throughout 2020, and will therefore be growing its team too. 
A working corporate-startup partnership 
Corporate innovation programs and relationships between startups and corporates are things that sound great and rarely result in a true market disruption. This one, however, is an example of the opposite. To build their product and find the right market-fit Payhak has been closely working with Visa since 2019. "Visa is committed to supporting FinTechs advance their potential and get to market quickly, so they are ready to provide innovations that move the world forward every day – especially in current times," says Jana Lvova, Head of Fintech Delivery at Visa in an official statement.
The constant feedback from the Visa team and their partners in the SME segments across different markets helped the fintech startup develop just what was needed. The Visa teams in London helped also with the rollout of the business model in 13 European countries. Today, the company already has clients in 15 countries, and in order to strengthen its presence, it made the partnership with Visa even more solid. 
"Payhawk can serve customers across the EEA countries even today, but with this new Visa relationship, we are able to offer more competitive cards that help us position as the preferred business card for SMEs for certain markets like the UK, Germany, Spain, and Bulgaria," explains to us Hristo Borisov. 
In the next months, Payhawk will be focusing exactly on this – strengthening positions in these four core markets, and further enhancing their offering on its way to becoming the biggest bank that doesn't hold a cent. 
This may also interest you:
Payhawk raises a seven-digit round led by German VC Earlybird to expand in Europe
Pay With Face, Insurance Via Smartphone & More: The Five Fintech Disruptors In The New Visa Corporate Acceleration Program In Bulgaria
Watch: LogSentinel & Visa Innovation Program: "We were able to scope new use cases with teams in several banks"