Market Expansion
Merchants in Eight New Countries to Accept Payments through Their Phones as Phos and Mastercard Extend Their Partnership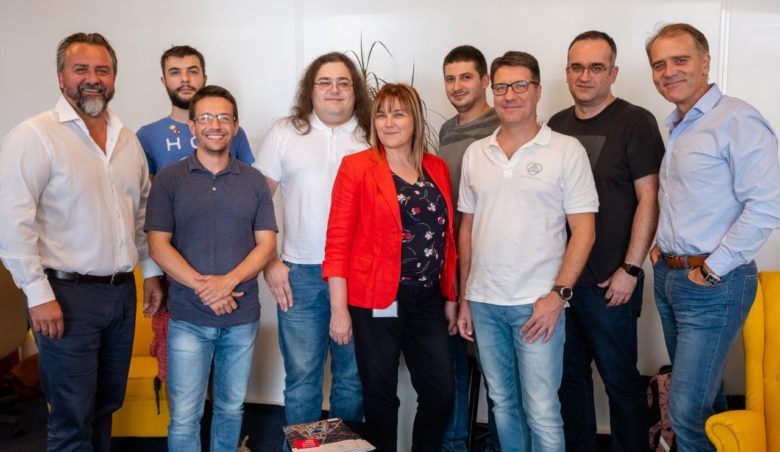 Back in March, Bulgarian fintech startup Phos and Mastercard announced a pilot project focused on enabling small businesses to accept contactless payments on Android devices with no need for any additional hardware. The goal of the trial run conducted with 200 merchants from the United Kingdom, Bulgaria, Romania, and Germany was to allow the two companies to closely examine consumer attitudes towards Phos' solution and to facilitate product improvements based on real market conditions and the specific needs of small and medium enterprises.
Now, it looks like that the first few months of this startup-corporate partnership have been deemed successful and as a result of a higher interest from banks, financial institutions, and other partner organizations, Phos and Mastercard have announced an expansion to eight new European countries –  Belgium, France, Greece, Italy, the Netherlands, Poland, Portugal, and Spain.
"We are happy to confirm that innovative and easy to use financial solutions such as the one provided by Phos, are not only desired and sought after, but also extremely necessary. In the last few months, we have been observing an increase in contactless and digital payments due to concerns of both consumers and businesses for public health and safety after COVID-19," tells Trending Topics Ivo Gueorguiev, co-founder of Phos. 
According to the company, Phos' software-only POS for smartphones has been designed to meet the flexibility and cost requirements of small business owners. The merchants are able to conveniently accept secure contactless by just downloading a single application – on an NFC-enabled smartphone, as well as smart watches and bracelets. The security of the technological solution is guaranteed by Mastercard, which has certified Phos following a security procedure in a specialized laboratory.  The collaboration between Phos and Mastercard is relying on Paynetics, a Bulgarian e-money institution with a license to operate across the European Union, although any bank can act as the acquirer. 
Phos was founded in 2018 with the mission to help small and mid-sized merchants to digitize their payment processes and offer additional payment options to customers. The early-stage venture first validated its concept in Raiffeisenbank's fintech accelerator Elevator Lab and after launching at the end of 2019, in March this year it attracted a €1.3M investment led by New Vision 3, a successor of one of the first VC funds in Bulgaria – NEVEQ. After its promising start, Phos will be now looking to commercialize its product and reach as many merchants as possible. 
"Phos is one of the pioneers in the industry, offering a fully software solution for accepting contactless payments. We have a challenging task ahead – to popularize the product and to make it available to the maximum number of businesses while sticking to our ideology and keeping it easy and intuitive to use," shares Gueorgiev. 
You may also read: 
+++ Bulgarian Small Businesses Can Now Sell Entirely Through Their Phones After A Partnership Between Viber, Mastercard, And myPOS