GUEST ARTICLE
Piwik Pro & Matomo: 2 European alternatives to Google Analytics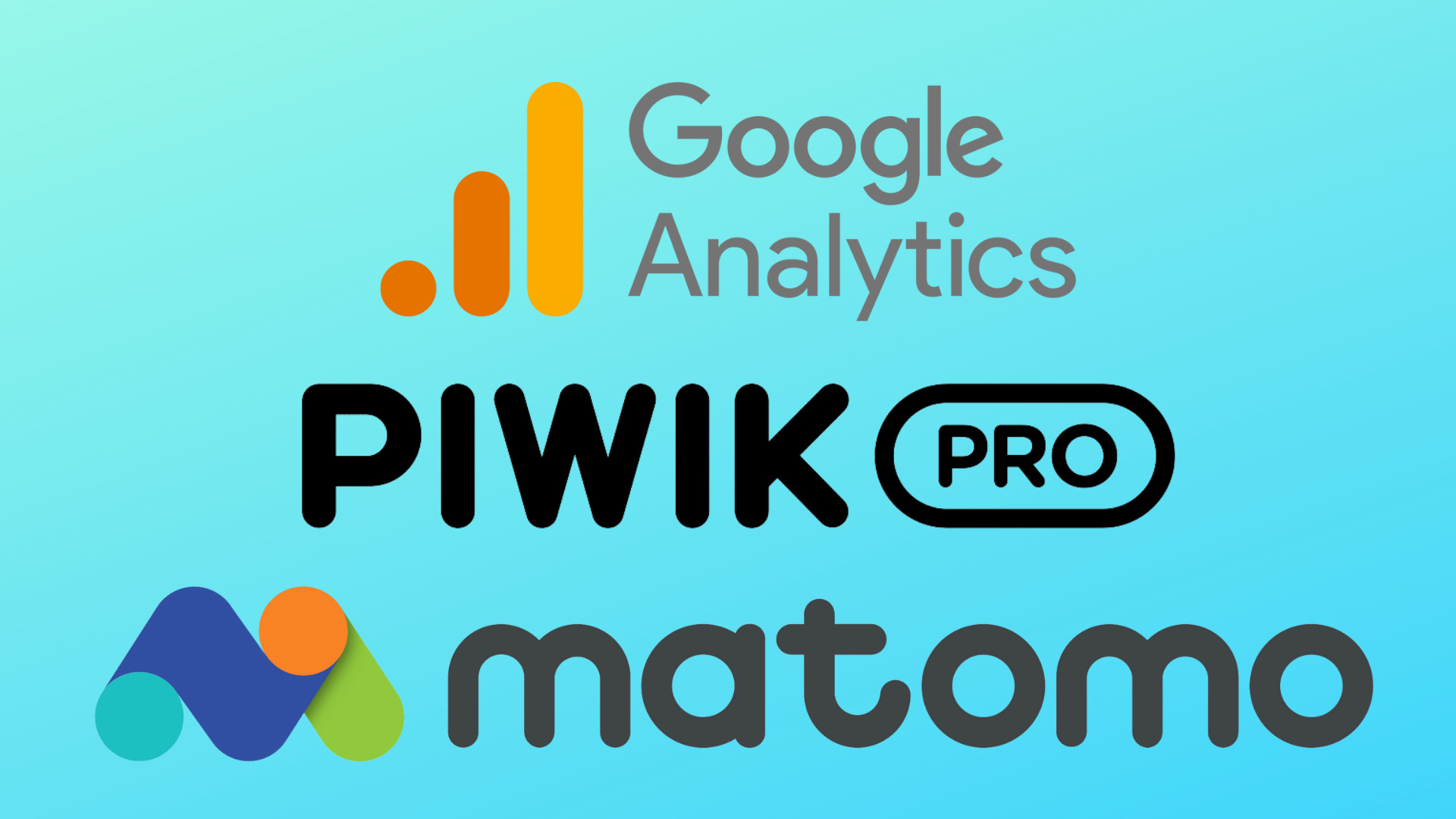 506.ai  is a leading Upper Austrian marketing data science company. The focus is on the analysis, segmentation, and activation of digital visitor and customer data. The discussion about the legality of Google Analytics in Austria and the EU following a ruling by the Austrian data protection authority was followed closely. In this guest article, Gerhard Kürner deals with this. CEO and Founder of 506.ai, detailing two Google Analytics alternatives.
Google Analytics is by far the most used web analytics tool. This is not surprising given that it is a very comprehensive tool, but it is free and from one of the most well-known brands in the world. Nevertheless, there are many reasons that speak in favor of taking a look at the competition.
86% of websites worldwide that use an analysis tool operate with Google Analytics. A brief analysis by Google Trends clearly shows that there is hardly any search for alternatives in Europe either. However, since the recent events surrounding the decision of the Austrian data protection authority on the violation of Google Analytics against the European GDPR, there has been a clear increase in the search for alternatives.
There are already some alternatives to Google Analytics Universal on the market, such as the European manufacturers Piwik PRO, etracker, Smartlook, or Simply Analytics, as well as the open-source solution Matomo, or the Canadian provider fathom.
In this summary, we want to compare the web analytics tools Matomo (open source) and Piwik PRO (paid) with Google Analytics Universal.
Don't panic: Google Analytics can still be used in compliance with the GDPR
Reasons to look into the alternatives
Google Analytics is the market leader – and not without reason: It's free and offers a good overview of the most important metrics for website analysis. The great advantage of the tool is its ease of use and handling. All you have to do is add the analytics code to the page and you're good to go.
The usability is also very good: Even if you have never seen the interface before, you can find your way around within a few hours. Nevertheless, Google Analytics is not the right choice for every company. The competitors Matomo (formerly Piwik) and Piwik PRO are less known on the market but are clearly ahead in some areas.
1. Data sovereignty
A big difference between web analytics tools is the control of the data. The storage location of the data of Google Analytics is in the USA and therefore, cannot be controlled by European regulations.  In addition, Google uses the data from all websites that utilize the tool to improve its own services. For example, the data is shared with Google Ads to improve targeting and personalization. This, no surprise, led to multiple complaints regarding the monopoly of Google. 
With Piwik PRO and Matomo, the data really belongs to the company itself and it is not shared with any third-party organizations.
Piwik Pro enables secure hosting options such as cloud, private cloud, and on-premises. In this way, you can securely manage the user IDs (personal data) and achieve regional data residence, since the hosting locations are in Europe and the US.
2. Raw Data & Single Customer View
Google Analytics aggregates the data and only passes it on in the aggregated form. Matomo and Piwik PRO provide raw data to data warehouses or data visualization software. So if you want to work with a customer data platform or are striving for a single customer view, you have to think about an alternative.
3. Traffic Limits
The free version of Google Analytics reaches its limits at 10 million hits per month. However, the logical update to Google Analytics 360 is often avoided for cost reasons. Reason enough to look around for cheaper web analytics alternatives.
4. Timeliness of Data
With Google Analytics, data is only displayed in the analysis with a time delay of 24 to 48 hours. So if you don't want to wait that long, you can analyze the current data from the competitor after about 30 minutes.
Comparison of features
One of the main reasons to look into the alternatives is data sovereignty and access to raw data.  This applies especially to companies that work with sensitive data or in industries that require strong data protection. Matomo or Piwik PRO not only provide the ability to collect first-party data and access the raw data but it can also be hosted on your own servers. With both tools, you have full control over your own data, and with Piwik PRO you can also decide where it is collected (public cloud, private cloud, own servers).
When it comes to features, Piwik PRO scores best. In addition to the Analytics and Tag Manager modules, which all three contain, this tool also offers its own Consent Manager. Piwik PRO has the advantage that data protection features (opt-out/opt-in) are also included directly in the Tag Manager and settings can be made based on the data protection preferences of visitors, such as how and whether tags are triggered.
Conclusion
As with many things in life, at the end of this comparison, it must again be concluded that there is no clear winner among the three web analytics tools. All three can be used and recommended with a clear conscience, and depending on the size of the company and the requirements, any of the three tools can be the right one.
For many small businesses, Google Analytics will be the right tool as it is free and quick, and easy to use. If you don't want to spend any money, but attach great importance to data ownership, you will find the right partner in Matomo.
But every free tool sometimes reaches its limits. Here Piwik PRO can be the right solution. Although the web analytics tool is associated with costs, the price is still a long way off from Google Analytics 360. It has many advantages over the free tools: Piwik PRO offers even more features, the tracking is even more powerful, and that's how it manages, by far records more events.
While the other two tools only offer cloud hosting (Google Analytics) and self-hosting (Matomo both), Piwik PRO also offers the third option of a private cloud – this means that no high-performance server is required, while data security is still guaranteed is. Another advantage of Piwik PRO is the fast single customer view: Although Matomo also collects and passes on the raw data, it is not compiled there, and so a single customer view is not that easy there.
The Analytics Suite from Piwik PRO is available free of charge as Piwik PRO Core, provides detailed insights into user behavior, and offers a simple, user-friendly interface, which is very similar to Google Analytics to make it easier to switch from the well-known analytics tool. With an extended license, Piwik PRO Analytics is also available with a Customer Data Platform.
Within a customer data platform, not only the website data can be collected, but also other data sources can be integrated into compliance with data protection. All data can be mapped, analyzed, and segmented in this way. By displaying the non-aggregated data, different audiences can be formed and these can be reactivated on different channels, taking into account the customer journey.