NFTs meet GAMING
PolyWars: Austrians launch first NFT game – with spaceships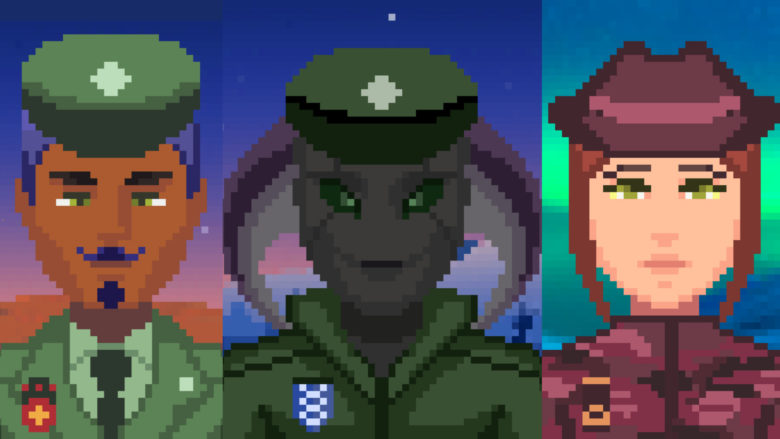 The NFT trend has fully arrived in Austria. After the launch of NFT marketplaces in the art sector and the auctions of NFT covers at Trending Topics and Der Standard, the first blockchain-based NFT game from Austria is now being launched. It's called PolyWars and lets players attack planets with spaceships in pixelated old-school graphics.
The spaceships are of course non-fungible tokens and can be traded. A separate token amens RESS (short for resource) can be earned in the game and is used to buy the NFT spaceships. At first, the project stayed under the radar.
"Then it suddenly started to take off," says Martin Kainzbauer, who developed PolyWars together with Vajo Sekulic. "There are now tens of thousands of NFTs and several hundred active users without having invested a single cent in marketing," adds Sekulic.
PolyWars meets the zeitgeist and focuses on the intersection of gaming and crypto – two areas that are currently growing together under the keywords #Metaverse and #Web3. Microsoft recently acquired Activision Blizzard for almost $70 billion – also to use the game publisher's technology and know-how in the Metaverse sector.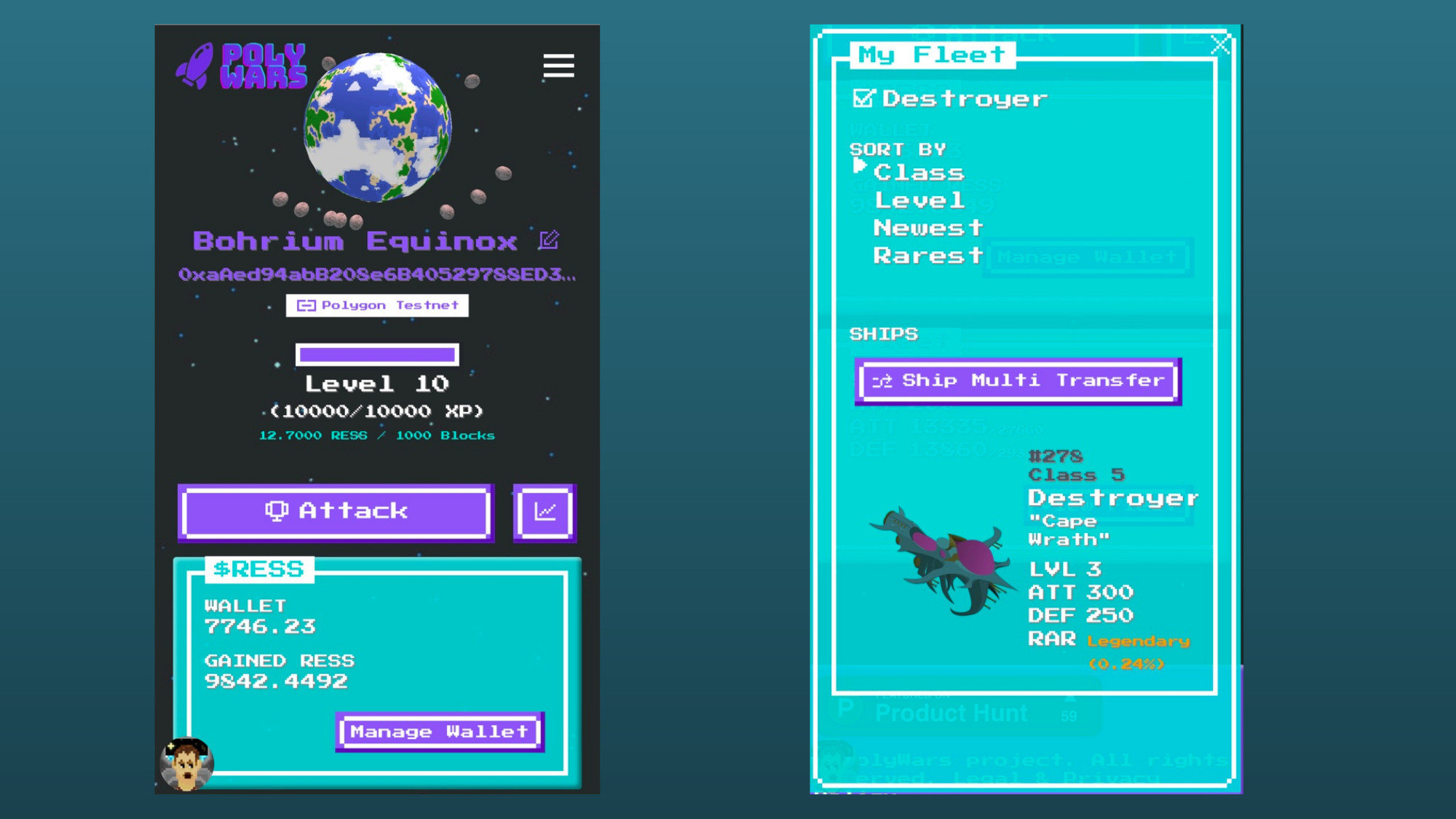 Das Play to Earn-Prinzip
If you want to play PolyWars, you only need the MetaMask crypto wallet, which supports Ethereum-based tokens. You don't have to spend ETH to participate, on the contrary. According to the Play to Earn principle, which is popular with blockchain games, players earn tokens the more they gamble. These RESS tokens can then be exchanged for NFTs that represent spaceships. At the start you get 3 spaceships for free, in a marketplace, you can then buy additional NFT spaceships for MATIC.
"The game is a great way to bring young people closer to the concept and ecosystem of blockchains," says co-founder Sekulic. There are two economic cycles in the game: you can trade the spaceship NFTs in an in-game marketplace, but thanks to the ERC-721 standard they also work on all common layer 2 blockchains. Theoretically, the NFTs could also be traded at the leading NFT marketplace OpenSea.

Polygon instead of Ethereum
"We started developing on Ethereum. But the horrendous transaction costs put us off it," says Sekulic. Ethereum is known to have very high transaction costs. Because PolyWars mainly runs on blockchain (only the graphics are calculated on a server), this is a big hurdle; just changing the name of a planet would have cost €40.
That's why the PolyWars makers have turned to blockchains like Polygon, which are significantly faster and cheaper.
The PolyWars creators see their game as a real community project – and the blockchain also guarantees this technically. "The main difference to conventional games is that there isn't one company that can turn the whole thing off again. The two of us cannot decide that the game is no longer running and the tokens are worthless. The community could take over the development of the project and continue to operate it without us," says Kainzbauer. "PolyWars is not dependent on the discretion of individuals. Everyone sees the results of programming work on the blockchain. Independents can verify the code that no backdoors are built in to steal users' tokens."
Metaverse: Digital revolution that you (maybe) need to take seriously