investment
Pricing Intelligence Startup Browswave Secures €400K and Considers an IPO in Near Future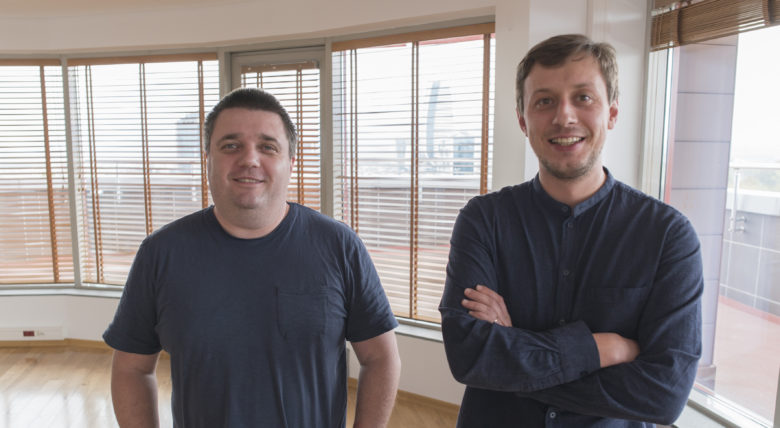 The founded in 2013 Bulgarian online pricing intelligence platform Browswave has recently received its first investment of €400K. So far, the company that helps clients like LG, Whirlpool, Philips and manages product pricing in online stores across Europe, has never looked for external funding. This deal, however, is strategic and has more to do with market expansion and the midterm IPO plan of Browswave. The investor is Impetus Capital, a firm specializing in pre-IPO investments.  
"So far our main focus has been on product development and profitability. With the current investment, we want to expand to new markets and scale the business. The midterm scenariо for our development includes an IPO," tells us Nikolay Nedev, co-founder of Browswave tells us.
From the own needs to a startup
In 2008, Nikolay Nedev co-founded one of the first e-commerce stores in Bulgaria – laptop.bg, which today holds around 35% market share of online laptop sales. Three years after the store went live, Nedev and his co-founder had a clear concept of what's missing on the market. "We found out that the main challenge of online sales is the competitive price. 80% of people look at different websites and compare prices. So, we developed our own product to stay up to date with prices and campaigns of other online stores and vendors and do our pricing properly," recalls Nedev.  
In 2013 Browswave spun off as a separate company and continued developing the product. Today Browswave is SaaS platform, that uses big data analytics and deep learning algorithms to help online retailers and vendors adjust their pricing strategies almost real-time. It covers 100+ product categories, around 3M URLs, 700 retailers, and over 1000 brands. "We crawl 5760 product groups a day – we take not only prices but also tech specifications, building and supporting such a system is a challenge," explains Mihail Georgiev, who took over the CEO role from Nedev last December.
Browswave does reverse crawling, takes all the products on the market and the tools allow different analyses – define groups of products, compare their own products with the competitors' ones and optimize the portfolio.
According to Georgiev, when consumer electronics retailers and vendors are negotiating most of the time, they end up using Browswave's platform. Browswave has clients like LG, Philips, Whirlpool, Gorenje, ASUS etc. and serves them across many markets in CEE. Through the vendors, the company also enters the retailers' market.
Europe is more interesting than the US
Even though the product was started on and for the Bulgarian market, today around 90% of the revenue comes from Europe, mainly CEE. Last year Browswave generated €1.1M in revenues and was even profitable. At the beginning of 2019, the platform has clients in 36 counties.
"Many startups are looking at the US as a priority market. Unlike them, we think Europe is more interesting and larger market. Here you have 40 different markets, and each of them has separate pricing strategies and categories, which means more business for us," Nedev explains. The company is currently focused on further penetrating the Western European market.
Of course, it doesn't mean there's no competition there, even though the business looks very niche. On a global level, there are around 30 competitors, 20 do matter, and ten of them are in Europe, tells us Georgiev. The two main rivals are other online pricing intelligence platforms – the French WorkIT and also German market researcher GfK.
Browswave's USP is the focus on vendors. "Other companies in the segment are more focused on working with retailers, and vendors are underserved. Partly because building such a product is very complex," says Georgiev. A bit more than half of the revenues come from retailers, but there's a trend to shift more towards vendors.  
The next steps and the stock exchange scenario
Browswave has plenty of plans for the next years, and they range from product enhancement to new markets and niches, to an IPO. To make the next step towards scalability Nedev has decided to hand over the management to Mihail Georgiev, who now has the goal to further grow the team of currently 50, find new business opportunities, and accelerate the growth rate.
"Once we are leaders in consumer electronics, what would mean to hold 30-40% of the market, then we will be actively looking at other segments in retail too," they explain.
As of Nedev, together with the new investors from Impetus Capital, he will prepare for the next big step – an IPO. "Indeed, the focus of the company has always been profitability and not growth for the sake of growth. This will continue to be our focus in the next years, and this is what makes it suitable for the stock exchange," explains Nikolay Nedev.  
Actually, the idea of going public has been crossing his mind for quite a while for a different reason. He sees it as an opportunity to motivate his team and make it feel like part of something bigger. If everything goes well, Browswave hopes to list on the Bulgarian Stock Exchange within three years.
It's interesting to follow the process as the stock exchange starts to get a hot topic in the startup ecosystem. The biometry startup Biodit, which plans an IPO within weeks, will be the first startup and third technology company overall to go through the process. Will this attract more?
Read also:
Pre-IPO Investors: Startups that want to go public should rely on the households' private savings
To be or not to be Public: 5 reasons
Biodit: Preparing for an IPO within weeks
Online Grocery eBag Closes a €650K Round and Considers an IPO