❔ ❔
ProductTank Sofia is Running a Survey to Evaluate the State of the Local Product Management Ecosystem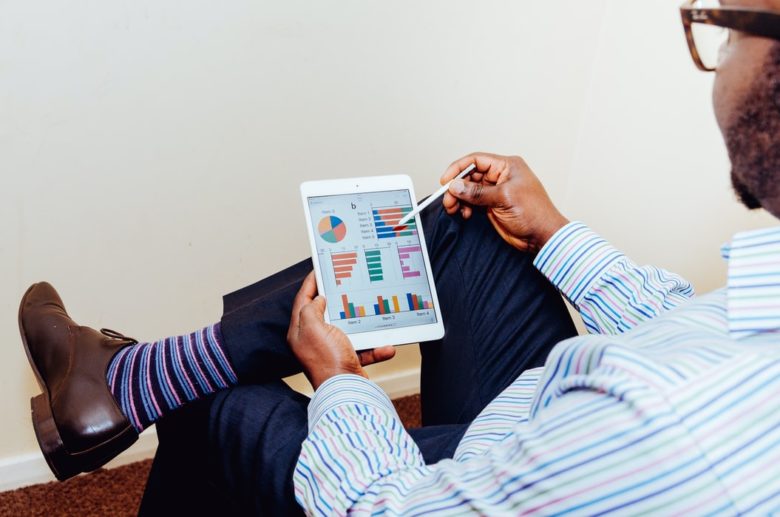 Assessing opportunities, conducting market research, defining the strategy and the vision, validating products, and developing technical specifications – product managers are for the most part the ones who bear the responsibility for the implementations of these crucial for every tech company tasks. The demand for their role is even bigger when starting companies begin to scale up. However, having to wear such a multi-hat, good product managers are rare to find. In line with its mission to support everybody interested in building digital products to exchange ideas and experience, ProductTank Sofia is launching its annual Product Management survey.
Being around for a third consecutive year, the survey builds a valid picture of the state of development of the local product management ecosystem. "The idea to have annual surveys was born in order to meet the needs and gaps that we as product managers observed in the local ecosystem. Since the product manager profession is still new in Bulgaria, the local tech companies need more detailed information about the profile of potential candidates – both for the purpose of hiring and recruitment and for talent development. On the other hand, product managers need more orientation in terms of what will be expected from them, what their salary range will be, and in what aspects they should focus their development," explains Diyan Mihaylov, co-organizer of ProductTank Sofia. 
The survey is open to all product managers in Bulgaria and the findings will be publicly announced at an online event in December 2020. Mihaylov shared for Trending Topics more about the goals of the survey and gave valuable insight into what are the trends and the vision for future development in the local product management ecosystem.
Trending Topics: What is the goal of the survey? How do you believe it will impact the local product management ecosystem? 
Diyan Mihaylov: As the survey is free and voluntary and the results are community-generated, they serve as guidelines and reference points rather than as absolutely reliable market data. However, we also organize a special event to put the results under a qualitative check with Directors, VPs, and other senior product professionals. Usually, they confirm the results as valid. 
The survey itself is only one piece of what we imagine to bring a positive impact to the local ecosystem. What marked the first step was the creation of the ProductTank Sofia Community in 2015, which gave inertia for knowledge sharing and networking, event organizing, and online community building. The next step was to provide further support in terms of expected ranges of remuneration and direction for future professional development, in order to improve the overall profile of the product managers in Bulgaria. In the future, we envision to engage in other projects such as educational initiatives and initiatives for product management certifications such as the Telerik Upskill Product Management program. 
You have conducted the same survey in 2018 and 2019, have you observed any long-lasting trends? What about trends that are changing?
The most long-lasting trend that we have observed is related to the background and previous experience of the people who become product managers. It is close to impossible for one to start as a Junior Product Manager right after they have graduated from university. The people who take such positions are rather professionals who have already gained some experience – most often they have some project management and business analysis background before they prequalify as product managers.  
The trends that seem to be changing are the salary range for the different levels of product managers – Junior, Regular, Senior, or VP – which are increasing from year to year, and the product management positions in Bulgaria are becoming more and more senior. Two years ago there were predominantly Regular and Senior Product Management positions while now we have VPs, Group Product Managers as well as Directors of Product. 
What in your mind are the steps that need to be undertaken to speed up the growth of the Product Manager community in Bulgaria? 
It is very important that we find a solution to develop more talent so that there are more qualified product managers on the Bulgarian market. This can be achieved through educational initiatives, various methods for popularizing the profession of product managers and motivating more people to prequalify, and other initiatives that give incentives to product managers from abroad to return back or relocate to Bulgaria. This is the first and most acute problem at the moment. After that, when there is more existing talent, there are a lot of opportunities for development as many renowned international product companies have branches in Bulgaria – some of which are VMware, Ocado Technology, Financial Times, Uber to name a few. These companies offer valuable experience as they allow young talent to work shoulder to shoulder with top product management professionals from around the world. Seen from this point of view, it will be valuable if we are able to attract more already successful product companies so that they can share their know-how with the Bulgarian product managers. Ultimately, we will reach a point in which there will be companies founded here that will be world leaders in different sectors with their top products.