Security
LogSentinel: Raiffeisen tests integration with Bulgarian blockchain startup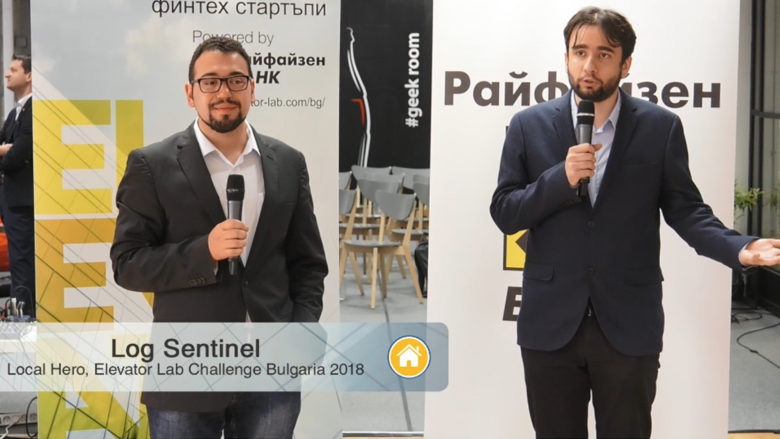 Bulgarian information security blockchain startup LogSentinel is starting to integrate its product within the core banking system of Raiffeisen (Bulgaria) to help the bank monitor actions and prevent fraud. "If the implementation is successful and proves results we might get the chance to partner with other network banks from Raiffeisen Group", Anton Gerunov, one of the co-founders, told TrendingTopics.
LogSentinel participated in Elevator Lab, the fintech acceleration program of Raiffeisen in Central and Eastern Europe (TrendingTopics reported). Although the company did not win the first prize tо pitch on the semifinals in Vienna, Gerunov seems to be more than satisfied: "I think we got an excellent opportunity – to directly start integrations with the bank on a local level".
Blockchain protection
The core product of LogSentinel is based on blockchain technology and aims to prevent information security accidents. "Not long ago there was this case in a Bulgarian bank where the cashier and the system admin were almost successful in stealing money from saving accounts. She would transfer to her account and the system administrator would than erase all the logs, the evidence, and no one noticed any anomaly until someone found out that there was money missing and called auditors", Gerunov says.
IBM estimates that 67% of infosecurity breaches are caused by employees and 60% of those are related to data manipulation. This is exactly what LogSentinel makes impossible. Being based on blockchain makes any action within the system unerasable. The product is also equipped with a dashboard that monitors any transaction in real time and notifies the information security team of the client when something suspicious or any type of fraud occurs.
LogSentinel's core technology is their competative advantage on the $90 billion infosecurity market and the $800 million log management markets. Unlike the giants Oracle or McAfee, or even smaller companies specialized in log management like Loggly and Splunk, the Bulgarian startups relies on a combination between a private blockchain and the public Ethereum blockchain to store any information about transactions. However, there is one blockchain competitor in Europe – Guardtime, which has recently partnered with the national healthcare system of Estonia. "Our advantage compared to Guardtime is the easy and fast integration of our product", Gerunov says.
Financials
LogSentinel was founded in late 2017 by Anton Gerunov and Bozhidar Bozhanov, who have both led the process of developing the Bulgarian e-government system while counselors in the Bulgarian Council of Ministers. Combining their economic and technology background with a good sense for business, they decided to conquer the very trivial problems they have faced in the course of their carriers so far.
LogSentinel raised a seed round of €100K from a group of Bulgarian, German, and Austrian investors and the team of six currently operates from Sofia and Amsterdam. By now the company has successfully implemented its product within the Bulgarian e-government agency, several other local register systems, a system operated by the Global Entrepreneurship Monitor (GEM)  and one UK hospitality platform. "However, we've been approached primarily by financial institutions recently and have started procurements with several clients from this sector", Gerunov explains.
The company is too young to have any relevant financial track record, but Gerunov states LogSentinel is self-sustainable, as 80% of the revenues so far have come from information security and GDPR consultancy.  The founders expect that the product will start generating more significant revenues and even profit by 2019. Meanwhile Gerunov and Bozhanov are preparing to wow Raiffeisen and to raise Series A to continue their R&D and add an artificial intelligence (AI) layer to the fraud detection and notifications system of LogSentinel.