STARTUPS
Romanian DRUID raises $15 million to fuel international expansion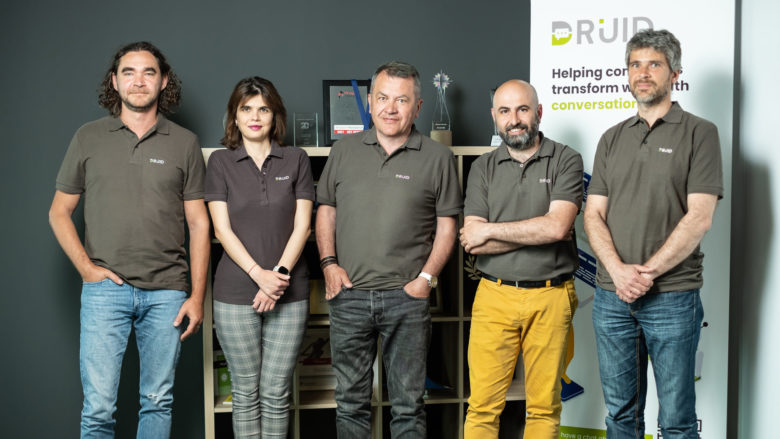 DRUID, a Romanian AI conversational technology company that develops intelligent virtual assistants for large corporations, announced it has raised $15 million. The Series A funding round was led by Karma Ventures and Hoxton Ventures, joined by GapMinder, who consolidated its position from the previous round, and four other investors from Germany, Switzerland, Poland, and Romania.
Romanian DRUID Attracts €2.2M in Series A to develop Conversational Skills of Its Enterprise Chatbots
The investment
The DRUID team plans on using the new capital to fuel its international expansion, aiming for growth across Europe and North America. The company intends to open new offices in France and Germany, by the end of 2022, and consolidate its existing presence in the UK and US. In addition, the Romanian AI startup will prioritize human capital by boosting its worldwide team by 60%.
"The fresh round of funding will be used to strengthen our global reach and ambitious international goals. Following our vision to deliver a virtual assistant for every employee, DRUID is a global leader in AI-driven conversational business applications that assist organizations in delivering their digital transformation agendas. Leveraging our market-validated platform, our goal is to empower businesses worldwide in using DRUID solutions to secure customer loyalty and boost employee retention for businesses of all sizes. We are going beyond the present typical constraints of conversational solutions to create a new category of products, Conversational Business Applications (CBA), that will enable AI to successfully drive complex processes and help people achieve better business results," said Liviu Drăgan, CEO of DRUID.
Which are the 50 fastest-growing tech companies in CEE for 2021?
DRUID in a nutshell
Simply explained, DRUID is a leading no-code enterprise conversational AI platform on a mission to change the paradigm of how people are interacting with technology. Founded in 2018 by Liviu Dragan, together with a team of experienced software engineers and business consultants, the Romanian company has proved to be one of the most successful AI-focused startups in CEE.
"DRUID is our first investment in Romania. UiPath has let the whole world know about the great potential of the Romanian tech ecosystem and we are glad that we have an opportunity to work with Liviu Dragan and his team on another fast-growing software company," said Kristjan Laannemaa, Founding Partner, Karma VC.
Basically, the DRUID is an intelligent chatbot that empowers employees, customers, and partners to digitally communicate with business and enterprise systems in the most intuitive, efficient, and human-like way. Each employee, client, supplier, or business partner in a company is connected to the DRUID assistant.
The assistant applies modern technologies and design principles, providing a familiar (chat) user experience across all lines of business, tasks, and devices. DRUID reduces the time spent by employees with data operation (non-productive time) and increases data quality, therefore reducing the overall costs for the same output.
DRUID was the first company to give voice to RPA robots, adding conversational skills to the world's first hyper-automation platform through its global alliance with UiPath, the market leader in robotic business process automation, writes Business Review.
The Romanian company stands out with many awards and recognitions. DRUID was listed among the future unicorns (soonicorns) of Europe in 2022 and is also ranked among the 50 fastest-growing tech companies in CEE for 2021.
In 2021, DRUID attracted €2.2 million to launch its new conversational automation to the DRUID's chatbots, to further develop their artificial intelligence components, and accelerate international expansion.