STARTUPS
Romanian startup Smart Fintech launches the first account interrogation service in the country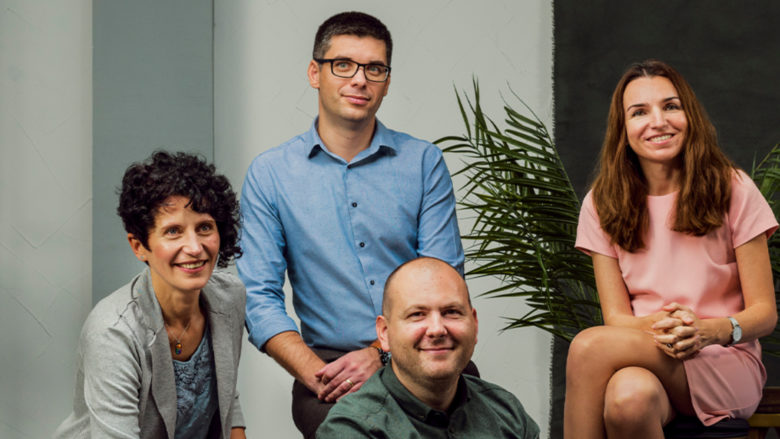 The Romanian startup Smart Fintech launches the first account interrogation service (AIS) developed in Romania and authorized by the National Bank of Romania (NBR). The solution is called Smart Accounts and suits individuals, legal entities, and companies processing their customers' financial-banking data (such as billing platforms, NFIs, ERP services, or personal finance management providers).
"Smart Accounts is a headless product (through which banking services are integrated directly into the fintech platforms, delivering content and experience tailored to each channel and user) which, through APIs, brings full automation of transactions and payments to potential customers, directly from account to account. Currently, they handle data manually or only with small automation through APIs. Smart Accounts is an actual digitization and automation solution, accessible in 3 clicks, in a straightforward form, in a dynamic process, with live financial data," says Mihaela Georgescu, Co-Founder of Smart Fintech.
By integrating the account interrogation solution into their platforms, businesses have access to their customers' profiling data, which allows them to make well-informed strategic decisions regarding the subsequent offering of products and services. Moreover, the Smart Fintech partners won't need to go through the authorization process since Smart Fintech acts as an intermediary between the bank and them and ensures compliance with the regulations.
"Our partners can analyze the spending behavior and determine the performance score of each customer profile. That enables them to define and provide offers for most suited products and services, based on the context and financial profile of each of them," explains Ana-Maria Georgescu, Co-Founder, Sales & Marketing Manager Smart Fintech.
On the other hand, the end-user, whether a natural or legal person, benefits from having the Smart Accounts solution implemented in the platforms they use, as they can access account details, transactions and history, and balances. All this information facilitates financial forecasts and seizing savings and investment opportunities.
Zitamine is launching the first personalized nutrition service in Romania
While in Europe, there are 500 authorized third-party suppliers, in Romania, Smart Fintech is the only company that has obtained the NBR authorization. They launched two open-banking products in just one year – the payment initiation service (PIS) – Smart Pay, and now, the account interrogation service (AIS) – Smart Accounts. A significant benefit of having an authorized local provider is that the support team is 100% local, a critical aspect in the initial implementation of the solution and, later, in its use.
Until June 2022, Smart Accounts and Smart Pay will bring together the 12 most important banks in Romania, and Revolut, covering both personal and business accounts. The continuous and rapid expansion of the banks' list is possible based on SmartPG, the Hub that offers normalized integration of bank APIs, compliant with EBA's regulations through the PSD2 Directive. SmartPG is a solution developed by IT Smart Systems on IBM API Connect technology, and it currently covers approximately 100 banks in Romania, European Union, and the United Kingdom.
"We aim to close 20 partnerships for Smart Accounts by the end of the year, and we estimate a volume of 500.000 interrogations per bank. Some of our partners have already tested the product in SandBox (an isolated virtual testing environment allowing users to run programs and applications without affecting them). They are satisfied with all the experience and available opportunities, and now are waiting for our launch to finalize their systems' implementation ", concludes Mihaela Georgescu.
Smart Fintech is a Romania start-up created as an innovation lab in 2019, set to deliver innovative open-banking solutions that emerge from the two words: Finance and Technology. It is a self-sustained start-up, co-founded by Mihaela Georgescu, Ana Maria Georgescu, Alexandru Cociu and Andrei Dumitru. They worked together for many years in different information technology projects, and all share the enthusiasm for the innovative playground started by Open Banking. Their ambition is to create in Romania value-added services based on the PSD2 Directive and help develop the Romanian market so that not only EU TPPs or Fintechs in partnership with banks remain the players.
Romanian-led startup Aggero raises $2M in a round led by the Bulgarian LAUNCHub Ventures