STARTUPS
Romanian-led startup Aggero raises $2M in a round led by the Bulgarian LAUNCHub Ventures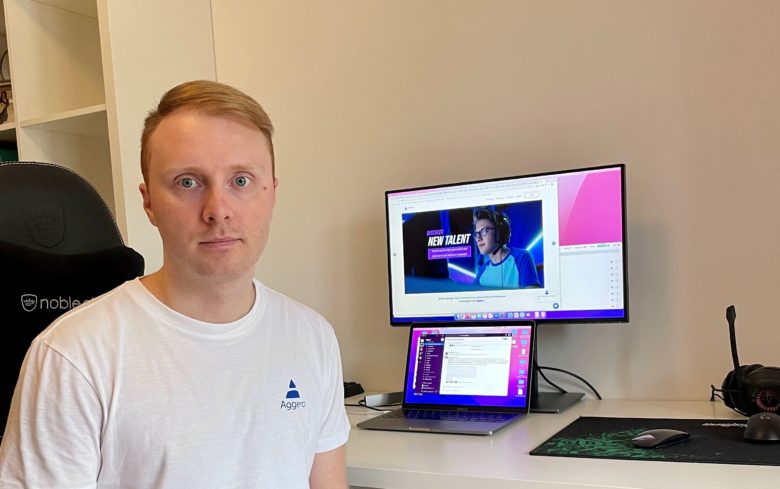 Romanian-led startup Aggero announced a $2 million investment led by the Bulgarian VC LAUNCHub Ventures and joined by GapMinder, SCM Advisors, Klaas Kersting, and Phil Mohr. Aggero's total funding now stands at $3.3 million. The seed round will help Aggero hire additional software engineers and data scientists to support new development initiatives aimed at increasing platform coverage, enhancing platform UI and UX, and optimizing machine learning models. Funding will also be used to accelerate the development of alpha-stage projects related to AI integrations, creator monetization tools, and Metaverse applications.
Metaverse: Digital revolution that you (maybe) need to take seriously
Aggero is a marketing technology platform that bridges the gap between brands and streamers through data intelligence, media analytics, and monetization systems. The platform provides a data-driven approach that gives sponsors, advertisers, and influencers better ways to access their key market segments, negotiate and launch integrated digital and livestream campaigns, and monitor and measure the impact of their work.
"The traditional divides between digital and social media, influencer, paid media, and livestream marketing have broken down with the advent of the new Creator Economy paradigm. Brands and individuals have all become content creators in an ecosystem that blends fandom, entertainment, advertising, and revenue," said Cristian Manea, Aggrero CEO and Founder. "By unifying partnership management, monetization systems, and measurement, while setting a future path to design applications with a focus on Metaverse applications, Aggero will be a comprehensive strategic platform for the evolving Web3 marketing landscape." 
Based in London, Aggero's mission is to lead platform innovation in the Creator Economy by infusing partnership management with data intelligence and offering first-in-class data analytics to measure ROI and optimize media in the livestream space. Additionally, Aggero is building a suite of applications that empower gaming and other media creators to generate new revenue streams in the Creator Economy across existing and emerging platforms with a focus on Web3 evolution.
The Aggero Platform consists of three foundational technologies:
Partnership Discovery

Media Marketplace

StreamScan Analytics
Partnership Discovery lets marketers gain insights into potential sponsorship partners and create a single view of multi-channel stream performance and category trend data. Media Marketplace is a managed connections app that allows Brands and Creators to connect, negotiate, and launch syndicated or ad-hoc integrated campaigns with automated media serving through a platform-based exchange. StreamScan Analytics brings the power of social monitoring to the livestream space. With Aggero's proprietary approach to stream analytics, users can monitor and measure the brand impact of voice mentions from streamers, a first in the media analytics industry. StreamScan Analytics also tracks the visual placements of brand logos and creative assets during broadcasts. 
By merging the technology and methodologies of paid media, digital, and social media marketing with the growing market of livestreaming across gaming, esports, and other consumer categories, Aggero is seeking to improve media performance across all industries.