CAPITAL
SeedBlink has mobilized €2.69 million in startup investing in Bulgaria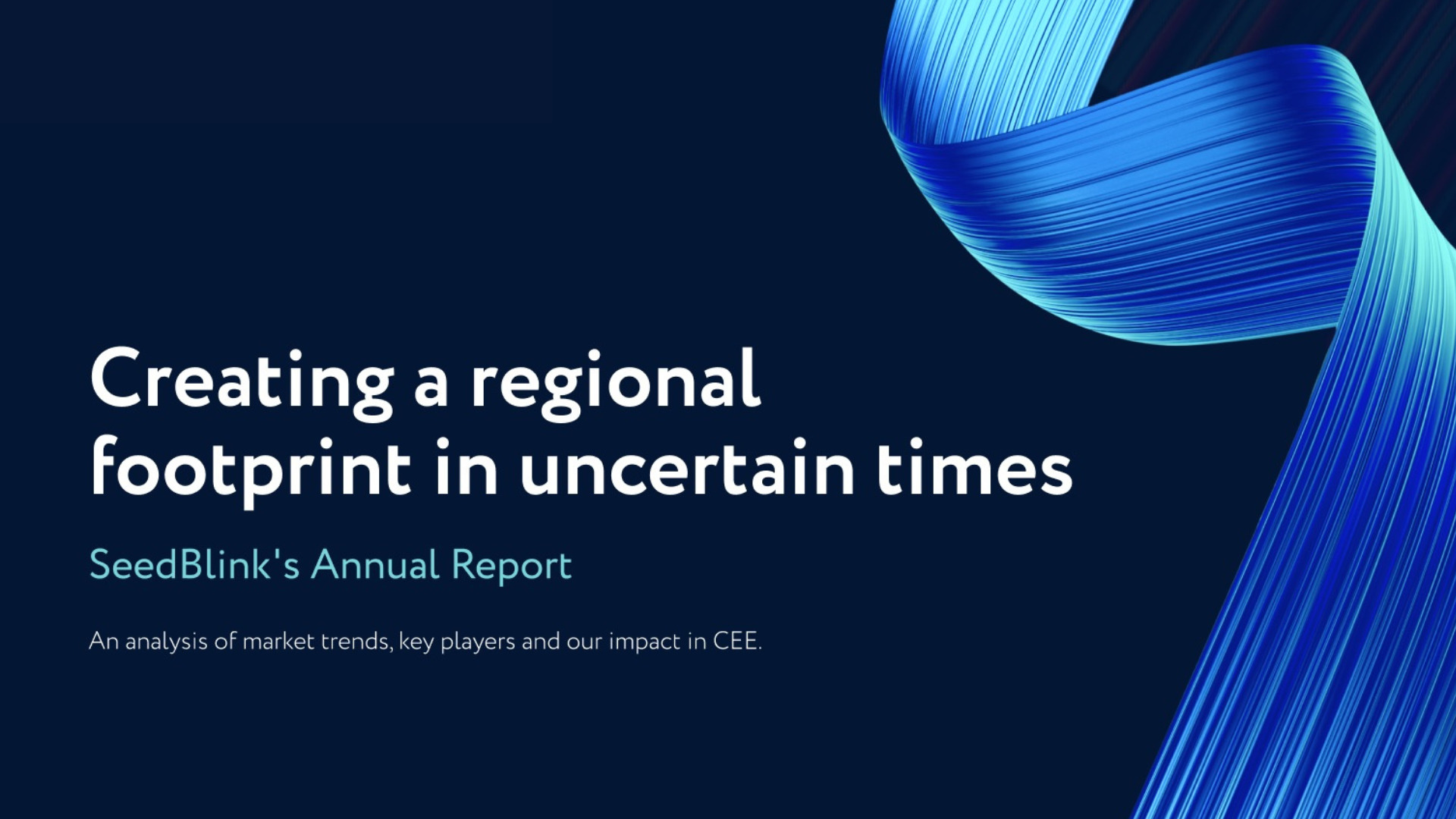 SeedBlink, the co-investment platform for European startups, has mobilized €2.69 million in its first year of operations in Bulgaria. Since its European launch in 2019, the platform accounts for €150 million mobilized in startup investing with over 200 key investment partners including Bulgarian Eleven Ventures, LAUNCHub Ventures, Silverline Capital, and Vitosha Venture Partners.
After completing the acquisition of Symbid, SeedBlink now has a community of over 67.500 investors from 75 countries who invested €58 million in the last 3 years. The largest portfolio value is over €500.000 with 30 investments and the average one is €17.500. 40% of the total invested amount is formed out of investment tickets of €10.000 and the largest investment ticket is €100.000. 
"Currently, there is no alternative in the Bulgarian market. SeedBlink's digital solution fills a niche, by playing a complementary role to any VC or business angels club. SeedBlink makes it easier for Bulgarian investors to gain access to a class of assets that would otherwise be off-limits, namely private enterprises. Bulgarian startups, on the other hand, gain far more than mere access to cash: a network of individuals ready to support their growth ambitions. To celebrate together, we took a close look with Horváth at one of Europe's fastest-growing ecosystems over the previous 3 years: CEE. We appreciate your interest and hope you find the insights interesting", says Angel Hadjiev, Country Manager Bulgaria, SeedBlink.
European investment platform SeedBlink opens a branch in Bulgaria
Despite the recession, high inflation, and decline in fundraising rounds, more than €100 billion have been invested in European tech startups, for the second year in a row in 2022. The post-pandemic values are much higher than those of 2019 & 2020, showing that VCs are investing even in uncertain times. Starting this year, 35% of them focus more on social and environmental impact. 11 impact startups have become unicorns in 2022 out of a total of 31 up to now with the UK, France, Sweden, and Germany being home to 60% of all. 
Currently, first-time unicorns are driving the success of the CEE ecosystems as they emerge in local startup communities and contribute to the public validation of the regional potential and founders willing to build something that matters. Such examples are this year's Bulgarian Payhawk and 2018's Romanian UiPath. 
"Bulgaria had a head start compared to other countries in the region because they dared to launch something earlier; the other reason is that we invested a lot in early-stage companies. This created a network effect in the upcoming years.", says Ivaylo Simov, Managing Partner at Eleven Ventures.
Bulgarian-led agritech Agriniser launches a seed round of funding through SeedBlink
In Bulgaria, currently, Series C and Series D take the majority of shares from the total funding, showing that local startups are growing and the ecosystem is maturing. There have been twice more rounds in 2021 and 2022 compared to the previous years, despite the recession. The number of rounds has constantly increased in the past three years, bringing to the surface the country's untapped potential.
"I'm not originally from Bulgaria, but this is my home country right now. I was fortunate to be part of the local ecosystem from the beginning, and I could see people building it. Today, I'm amazed by how big it's become.", says Max Gurvits, Partner at Vitosha Venture Partners.
CEE is still one of the fastest-growing regions for venture capital funding in Europe, regardless of all the challenges the region has recently faced. More than €1.3 billion are expected to be raised by FinTechs by the end of 2022, while €443 million are expected in FoodTech which is one of the few industries showing constant growth in funding volume and number of rounds year over year. In Security, there is 4x y-o-y growth in funding volume despite the number of rounds decreasing. 
In 2022, SeedBlink consolidated its infrastructure and expanded its presence in Central and Eastern Europe and Benelux to innovate on a European scale. The platform is also available for Bulgarian investors, with information and resources in Bulgarian.
Read the full report here for more information on the European tech startup ecosystem.