Ecosystem
Iconic Silicon Valley VC Bessemer Leads the New $14.2M Round of Greek Startup Netdata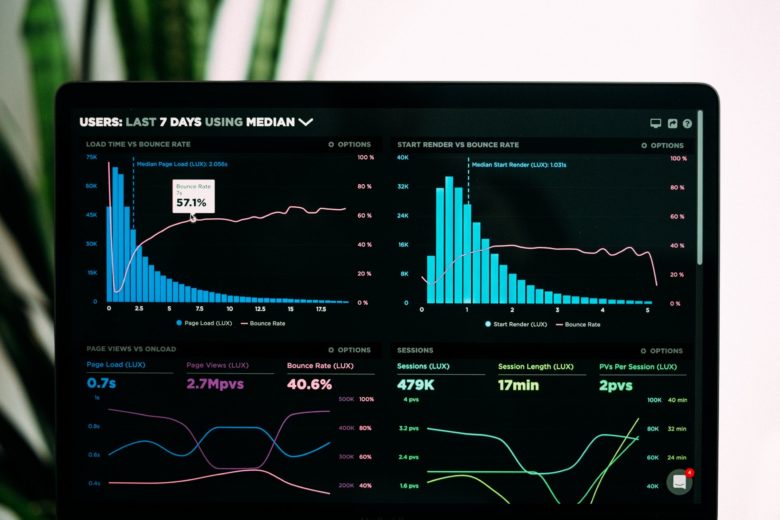 Netdata, a Greek startup that has developed a performance and health monitoring solution for systems and applications, has completed a new round of financing totaling $14.2M. The round was led by one of the oldest VCs in Silicon Valley Bessemer Venture Partners, with participation from the existing investors Bain Capital Ventures and Uncorrelated Ventures. 
The company whose original seed round was about two years ago has already raised a total of $31M. "With nearly a million new Docker pulls every day, Netdata has proven to be the most useful tool in the troubleshooting arsenal of IT professionals who are often challenged by the cost, complexity, and limitations of existing monitoring solutions. This new investment will further our vision by enabling us to build upon our community momentum to deliver innovative solutions in both our open source project and future commercial products," said Costa Tsaousis, founder and chief executive officer of Netdata. The investment will be used to accelerate research and development in support of Netdata's platform.
The Two Sides in the Deal 
The debut service of Netdata – the open-source Netdata Agent – offers system and application performance monitoring across a firm's entire infrastructure in real-time. The service collects and visualizes metrics in real-time for anomaly detection and troubleshooting. Because of its user-friendliness and suitability for employees of all ranges, the platform quickly gained popularity as it has nearly a million Docker Hub downloads per day. Netdata has recently developed its product portfolio by releasing the Netdata Cloud software-as-a-service offering, a cloud-based console for infrastructure-wide monitoring that enables teams to collaborate and work in parallel to streamline troubleshooting workflows. The Cloud offers pre-built and custom dashboards, intelligent alarms, and collaboration tools with the sole goal of decreasing the time spent for analytics. 
Both these platforms are suitable for physical or virtual servers, containers, and IoT devices and collect per-second or per-event metrics."Netdata's massive traction with the open-source community is a result of several things: an extremely simple deployment, highly granular monitoring done in real-time, and a beautiful and simple UI that just works out-of-the-box. We are excited to join Netdata in their mission to radically simplify IT infrastructure monitoring and troubleshooting," says Amit Karp, partner at Bessemer Venture Partners. Businesses of all sizes rely on such platforms to maintain their IT infrastructure. Infrastructure Monitoring Market was valued at $1.78B in 2019 and is projected to reach $5.38B by 2027, growing at a CAGR of 17.65% from 2020 to 2027.
Bessemer Venture Partners, on the other hand, is among the top-tier VCs in Silicon Valley and is one of the oldest Venture Capitals. The VC partners with recognizable enterprises such as LinkedIn, Shopify, and Twilio. Its portfolio also includes startups with a big potential for international expansion such as Unito and Shift Technology by leading their $10M series A and $60M series C funding rounds, respectively. A previous big fund of the company, the BVP X, was worth $1.85B.
Another Success for the Greek Startup Ecosystem 
The big news for Netdata is one of the many successes of the Greek startup ecosystem. September marked another funding round for the Athens-based digital marketplace for second-hand automobiles Spotawheel which raised $10M in debt and equity funding, thus raising a total of $19.4M. Back in July the data management startup TileDB (founded by Greek entrepreneur and research scientist Stavros Papadopoulos) received a $15M (€13.2m) Series A investment. Earlier in June, another Greek startup – FerryHopper – whose mission is to simplify the booking of ferry tickets, attracted €2.6M in Series A funding led by the Bulgarian VC firm LAUNCHub Ventures. Some unprecedented exits occurred in the ecosystem as well. In May Think Silicon, an IP-licensing, semiconductor technology company, exited the market and thus put Greece on the map as a source market for international corporations and investors in the deep tech sector. Approximately at the same time, the Greek robotics Startup Softomotive, which developed a platform that enables users to automate repetitive computer tasks, was bought by Microsoft. August was a benchmark as the largest exit ever for the Greek startup ecosystem happened when InstaShop, one of the fastest-growing online delivery startups in the Middle East, was acquired by Delivery Hero for $302M.