MenTech
Sokratis Papafloratos and His Startup Numan Raise €11m to Help Men with Erectile Dysfunction and Hair Loss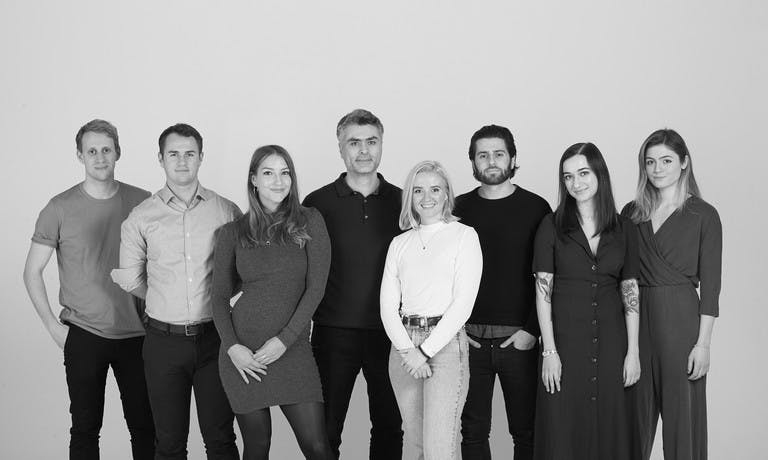 According to the World Health Organization (WHO) and most research on the topic the majority of men are quite reluctant to visit the doctor's office, up to 40% of men only go when they have a serious health problem, and suicide is one of the leading causes of death in men under the age of 50.
To tackle part of these issues, Greek-born entrepreneur and angel investor Sokratis Papafloratos started working on Numan, a UK-based digital health startup offering a range of solutions for erectile dysfunction (ED) and hair loss, both themes related to men self-esteem often that are often avoided and ignored. In a survey conducted by Numan, when it comes to ED, 66% of who reported they'd experienced it, less than half had looked for help.
Since starting 18 months ago Numan has also expanded into areas like premature ejaculation and smoking cessation, next to a comprehensive suite of diagnostic blood tests, doctor consultations, and various personalized supplements. In practice, Numan's platform enables free online consultations with medical professionals, clinically proven treatments with automatic refills, and personalised treatment plan with continuous health support.
Now, the company has achieved its next milestone in the growing mentech market – namely raising €11m in a Series A round joined by a number of investors – Novator, Anthemis Exponential, Vostok New Ventures, and Colle Capital. Numan will be using the new resources for further investments in technology, and expansion of operations and team. 
"We believe that people want to be healthier and that they accept responsibility for acting to improve their health and wellbeing. We're here to help where we can, with technology playing a key role in making healthcare more accessible, more affordable, and more actionable," reads a statement from the company. 
Before starting work on Numan, Papafloratos had started several companies, including Trusted Places, which he led from idea to profitability and ultimately exited to Yell Group in 2010. He is also an investor in the popular meditation app Calm, which in 2019 became the world's first mental health unicorn. 
You may also read:
+++ WOOM: The Leading Fertility App Of The Spanish Speaking World Opens Up Office In Bulgaria After An Investment From Brightcap Ventures
+++ Feeld: The Dating App Pushing The Limits Of Relationship And Sexuality Concepts… And Its Bulgarian Roots