COOPERATION
Stripe and Spotify want to make monetization for podcasts easier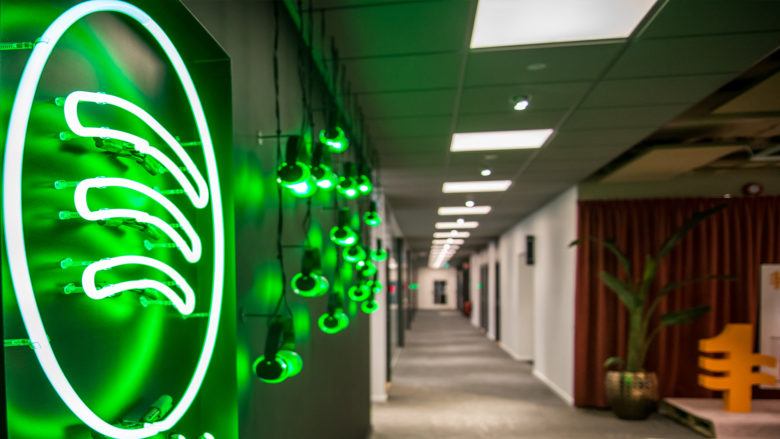 Podcast organizers often struggle with monetizing their content. The industry giant Spotify now wants to remedy this. For this purpose, the Swedish streaming service has chosen the US payment service provider Stripe as a cooperation partner. Podcasters should have better opportunities to accept payments and tap into recurring revenue streams. Stripe's technology will enable them to receive money from fans around the world in their preferred currency.
"Subscriptions are a key new revenue stream for podcasts"
Spotify Podcast Subscriptions make it easy for creators to establish and manage an important new revenue stream and for listeners to seamlessly subscribe to content that they enjoy. Stripe shared our passion for this feature; their technology and ability to collaborate at speed helped enable the launch of Podcast Subscriptions in 2021, connecting creators and listeners across the world," said Michael Mignano, Global Head of Talk Verticals at Spotify.
According to Spotify, it gives a million creative people the opportunity to earn money from their conversations. Especially in the area of ​​podcasts, the company has recently made great efforts to become a big player there. The streaming service recently introduced podcast subscriptions. The service makes it possible to offer monthly paid podcasts. Also, the firm keeps buying podcast companies like Megaphone in November 2020.
Stripe wants to promote the "creator economy"
Stripe, on the other hand, sees itself as an important promoter of the "creator economy". An internal analysis by Stripe states that creatives across 50 of the platforms the company supports have generated nearly $10 billion in total revenue to date. "Platforms like Spotify are making it easier for creators to quickly generate recurring revenue from the thing they love doing the most: sharing their stories," said Mike Clayville, Chief Revenue Officer at Stripe. "We're thrilled to help Spotify accelerate the growth of the creator economy. And personally, I'm excited to subscribe to some new podcasts!"
The payment service provider provides its payment infrastructure for podcasts and enables Spotify to extend the feature to include dozens of currencies for thousands of creators in over 30 countries. With Stripe, creators can accept payments from fans around the world in their preferred currency. A podcaster in Paris, for example, can now receive her payments in euros, even if her fans pay the monthly subscriptions in dollars from Hong Kong, in kroner from Denmark, and in francs from Switzerland.
Spotify uses several Stripe services
By using Stripe Connect, the streaming service wants to optimize both the acceptance of payments and the identity verification of podcasters. When new creators sign up for Spotify, Stripe should take care of the necessary onboarding. As part of the partnership, Spotify also leverages a number of other Stripe products, including Stripe Billing, Stripe Invoicing, and Stripe Radar. Paid podcast subscriptions are currently available for producers in 34 markets and 8 languages.