STARTUPS
TeleDoc: the digital health startup that took over Eastern Europe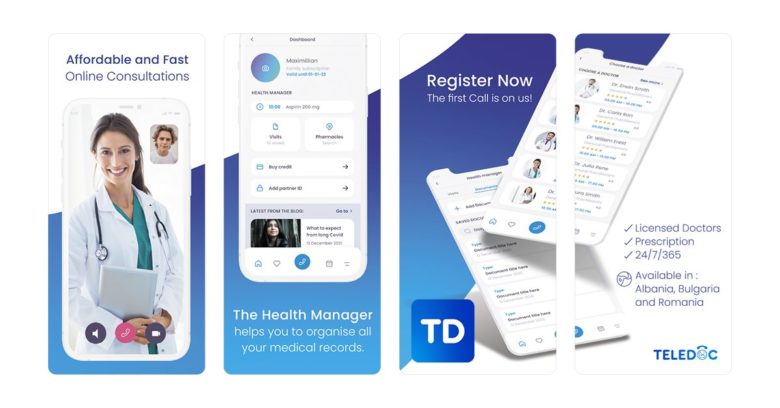 Austria-based TeleDoc is one of the most innovative telemedicine startups in Europe. Since the coronavirus has spread around the world, visiting a doctor and waiting for hours in the waiting room is no longer an option. Therefore, alternative ways to remain fit and healthy are taking over the market.
Founded in 2019 by Christian and Florian Brandstetter, the TeleDoc app is now available in Romania, Albania, Bulgaria, and Kosovo, and will enter the markets of Hungary, Slovakia, Ukraine, and Croatia by the end of 2021. The services are available through the application on both IOS and Android.
Telecommunication + Doctor = TeleDoc
According to the website of the startup, behind TeleDoc is "an ambitious team, which is keen to support doctors in their professional advice and offer patients the best services." The aim is to "link the technology of modern media with medical expertise" and to answer "questions in real-time and precisely". In the future, patients will receive "quick and competent" medical information via video calls on TeleDoc.
"Telemedicine is a vital tool, it reduces costs, it allows doctors to communicate quickly and efficiently with patients. The last few months have given us a different perspective on health and, more than ever, we have understood how important it is to have access to quality and specialized medical services. The obvious solution to meet this need at the moment is the digitization of medical services through telemedicine," said Christian Brandstetter, CEO and co-founder of TeleDoc, for Startup Romania.
The TeleDoc application works on the basis of an annual subscription: TeleDoc Basic, a subscription for one person, and TeleDoc Family, a subscription for two adults and two children.