Study
The Bulgarian Game Dev Industry Consists of Micro Studios and is Specialized in Desktop Games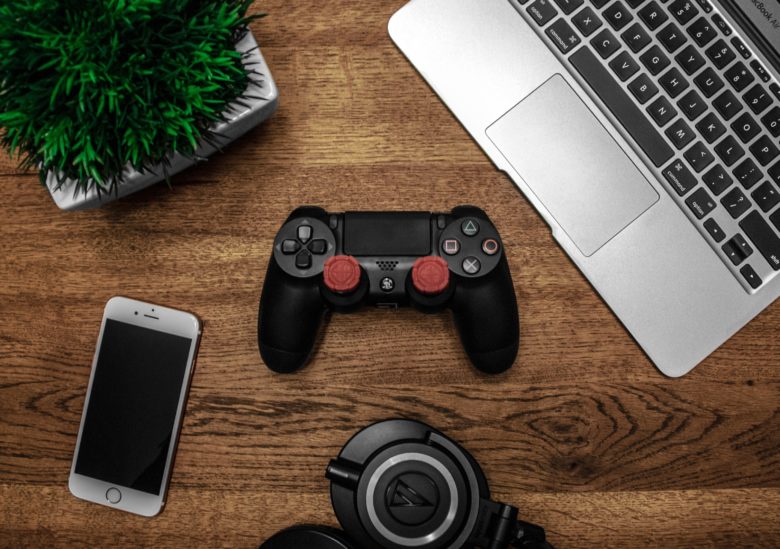 A recent study on the game development sector in Bulgaria, conducted by the local organization Game Dev Summit, shows that there are around 50 studios, half of which have teams of up to 5 people. Even though more than 20 years have passed since the first game developer in Bulgaria Haemimont was founded, it wouldn't be correct to say there was a tradition in the sector. Only recently larger gaming companies started looking at Bulgaria, and it's still a great challenge for local companies to attract funding from European VCs.
At a Glance
Most of the game dev studios are concentrated in the capital city Sofia (70% of the respondents), followed by Plovdiv and Varna. There seems to be no clear pattern regarding the games local studios develop – from educational, through shooter to brain and puzzle, and card games.
"The landscape is diverse. There are predominantly small studios that work on a single title, but also examples like Ubisoft and Gameloft, branches of larger companies that contribute to global games," explains Heliana Velinova of Game Dev Summit. Together with her colleague Martin Kadinov, she is organizing community events and is conducting researchers with the goal to develop the environment for game development in Bulgaria.  
The most preferred platform for local game developers is PC (22%), followed by mobile and STEAM (around 19% each). Consoles like PlayStation and Xbox rank further below. Only about 5% of the studios are creating titles for the VR environment.
Some good local examples
The history of Bulgarian game development goes back to late 90ties when a group of people led by Vesselin Handjiev were working in Haemimont (an outsourcing company back then) and created TZAR, this first Bulgarian commercial game. Later in 2001, Handjiev and most of TZAR team left Haemimont to found the very first company entirely dedicated to games development – Black Sea Studios.  Most of the domestic game studios were indeed started between 2005 and 2015 the study reveals. This is the case, for example, with Imperia Online (see below).
Unlike the two mentioned companies that have already been acquired, there are also other examples on the market. Chobolabs was started in 2012 by Diyan Vitanov and Petar Dobrev as a Silicon Valley venture, but the company quickly found its way back to founders' home county Bulgaria. With its core product, a real-time competitive mobile action game the company has received 8.5M+ of investments. Created in 2013, the local Seven Bulls, for example, has already published 50+ titles with the latest – mobile CounterStrike-similar one shooter game called Counter Attack being downloaded over 7M times.
The big buyers from outside
Two important acquisitions mark the past two years in the Bulgarian game dev sector. First, in 2017 the Japanese leader in the development of digital games SEGA acquired the Bulgarian studio Crytek Black Sea. The acquisition was through a subsidiary of SEGA Creative Assembly, which is one of the oldest and largest companies in the sector in the UK. Before this deal, Black Sea was already part of Crytek, after an acquisition in 2008.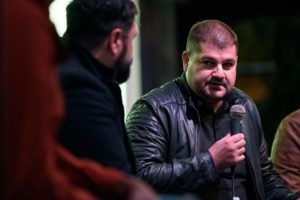 Then in 2018, the Sweden Stillfront Group announced the acquisition of Imperia Online, a leading game developer and publisher in Southeastern Europe. Across its portfolio of 25 titles the game development company which was founded in 2009 by Dobroslav Dimitrov and Moni Dochev has more than 45 million users worldwide and generated a revenue of €5.3M in 2017. The price of the deal was €10M with the opportunity to rise to €27M. Back then we reported the deal as a significant accomplishment for the local game dev industry. We've later heard from several industry insiders that this was an excellent deal for Dimitrov and Donchev, as they've reached the market limit with Imperia Online.
A modest market
It's hard to estimate the size of the game dev market because it's often calculated together with all creative industries or as part of the IT sector, Heliyana Velinova of Game Dev Summit tells us. It's however more realistic to try to estimate the gaming sector in Bulgaria.
According to Statista (we are not sure about the methodology, but it could be referring to the revenues of local game dev companies), the revenue in the video games segment in Bulgaria is expected to reach €11m in 2019M which is a growth of almost 4% compared to previous year. According to the estimations, the market will touch €13M and user penetration of 15% (12.6% in 2019) in four years.
Another estimation by Newzoo shows that consumer spending in Bulgaria, excluding hardware sales, tax, business-to-business services, and online gambling and betting revenues, have reached €52M in 2018.  As a comparison, according to an estimation of Newzoo, published in mid-2018, 2.3B gamers across the globe should have spent $137.9B on games last year.
Not all roses
Even though there are some positive examples of the development of the game dev industry in Bulgaria, there are some facts that are hard to defeat – there's no venture capital for game dev companies in Bulgaria.  All in all, the country has no significant tradition in the sector. Pavel Kolev, the co-founder of Rebellious Software, a company we've recently reported on, had to face some distrust while fundraising in Europe. It was hard to convince investors to back a company from a country with no real tradition in game development, he explained. The company, however, managed to secure a €250K round from local investors to continue the development of the game.
Ivaylo Simov from Eleven Ventures, one of the investors, seemed eager to underline the fact that the fund is generally not interested in the sector and the reason for this investment is rather the team, not the industry. "We are not likely to invest in any other gaming projects, but we do believe this team has all the right prerequisites and attitude to realize a true hit," stated Simov right after the deal.
"Bulgaria is still not a recognized game dev destination, but we are working towards this goal," says Heliana Velinova.
If you've reached so far and wondered what's the occasion for this article, you deserve to know – there are two new exits of Bulgarian studios, whose stories we'll report in the next weeks.
Recommended:
+++ Rebellious Software has raised €250K to develop its game Worlds of Myths
+++ The latest exit on the Bulgarian game dev market might reach €27M