deal
The New Owner Of Bulgarian SMSBump Raises $75M Series E To Help More Brands Boost Online Revenue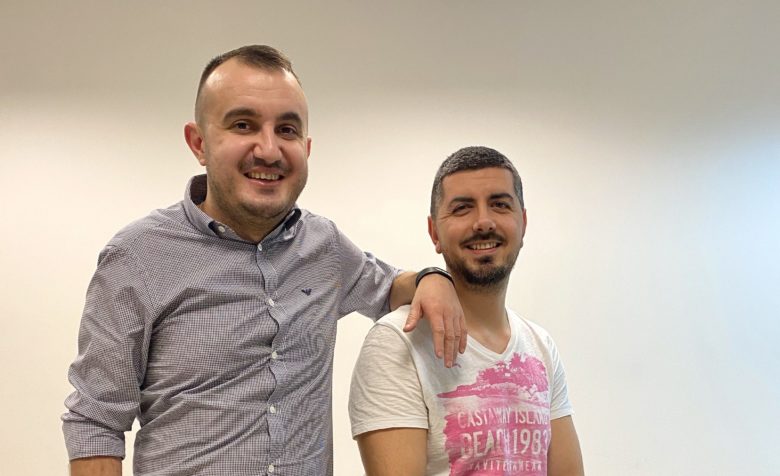 Yotpo, the US-Israeli ecommerce marketing company that acquired Bulgarian startup SMSBump earlier this year, has raised a new investment round of $75M. As the pandemic turned out to be a huge boost for the business of Yotpo and SMSBump, the new capital will flow into further advancement of the technology and growth.
For SMSBump, who continue working from Sofia and under their own brand, this means more ambitious goals and team strengthening. The current round is led by Bessemer Venture Partners, one of the oldest VC firms in the US and also the one that led the $60M Series C round of US-Bulgarian Hyperscience earlier this year.
Efficient e-commerce marketing for everyone
The latest round, which brings the number of total investments in the company to $176M, will be used to advance Yotpo's mission to create an industry-defining e-commerce marketing platform, with an integrated product set of Reviews, Visual UGC, Loyalty, Referrals & SMS Marketing. Thus, the company hopes to help more brands of all sizes accelerate growth and drive customer lifetime value in an increasingly competitive arena. Yotpo has experienced record growth with a 300% increase in customers in 2019 and a 250% increase in annual recurring revenue (ARR) since its round in November 2017. 
The company expects to double its revenue within the next two years. During the early months of COVID-19, Yotpo saw an explosion of sign-ups to help achieve 170% YoY net new ARR, as well as record lows in customer churn. With e-commerce sales projected by eMarketer to reach $859.28 billion by 2022 (a 43% climb vs. 2019), brands now have the opportunity to reorient their businesses to meet the surging customer demand for digital commerce, reads the official release. "Our vision is to equip businesses of every size, across every industry, with the best possible technology to efficiently achieve maximum growth. To that end we are building a single, fully integrated platform that empowers businesses to create exceptional, customer-first commerce experiences," says Tomer Tagrin, co-founder and CEO of Yotpo, in an official statement.
"Yotpo's growth and success are deeply tied to how we helped our customers achieve growth and success," said Omri Cohen, co-founder and COO of Yotpo. "That's why this funding round will also be used toward enhancing global customer support and expanding product education and resources to make it easy and time-efficient for brands to use our platform." 
SMSBump: Double growth since the acquisition and during the pandemic
The just raised $75M will boost the further development of all four offices of Yotpo in New York, London, Tel Aviv and Sofia. For the Sofia-based SMSBump, who are building the SMS marketing line of the business, the new round also means investment in growth. In line with the performance of the company owner Yotpo, the Bulgarian brand has also experienced massive unexpected growth in the past several months and will be looking to strengthen not only the engineering but also administrative support team in Sofia.
"Last month, we achieved our annual revenue and customer goals that were anyway quite ambitious and we are preparing for the next big step – advancing the platform, further and deeper integration with more ecommerce platforms," tells us co-founder Georgi Petrov. The last time we spoke to the company back in February, they had 28K active customers (in their case online stored- ed.n.), to whom the product had brought $100M in additional revenue. SMSBump itself recorded a turnover of €4M in 2019. 
"The recent spike is in line with the overall development of the e-commerce market in the past months, " adds Georgi Petrov. For instance, Shopify, one of the major e-commerce platforms worldwide, has grown almost double in the past quarter reaching $714M in revenues and experiencing a surge in the number of new online shops by 71%. Up until now, SMSBump has built a strong brand within the ecosystem of one of the biggest e-commerce platforms worldwide – Shopify, landing in the top three of the most searched brands there. Now, SMSBump is making the next step towards integrating with other players on the market like WooCommerce, and other marketing and loyalty services.
SMSBump was started in late 2017 by Mihail Stoychev and Georgi Petrov, who both come from an e-commerce background. Their SaaS platform allows automating any transactional messages, segmenting customers, sending customized remarketing messages based on behavior, scheduling campaigns and monitoring them in real-time. It is a tech product for non-tech people. SMSBump's platform automates SMS campaigns and it is integrated with large eCommerce platforms like Shopify, WooCommerce, and Opencart. 
"We actually want to compete against custom made softwares and we'll be releasing our own API soon," explains the co-founder. Since the acquisition in February, alongside the revenues, the team has also doubled to 30 people, and it will continue to grow. "We want to double it again in the next 12 months. The majority of the positions are for engineers, but we'll also be looking for administrative support for the first time since the company was started," says Petrov.
This may also interest you:
CEO Of SMSBump About The Biggest Recent Exit in Bulgaria: If You Choose Investors, Never Go For The Money. We've Turned Down 15 VCs
Two-Years-Old SMSBump Just Turned Into The Biggest Exit Of A Company Backed By Bulgarian VCs