breaking news
Two-Years-Old SMSBump Just Turned Into The Biggest Exit Of A Company Backed By Bulgarian VCs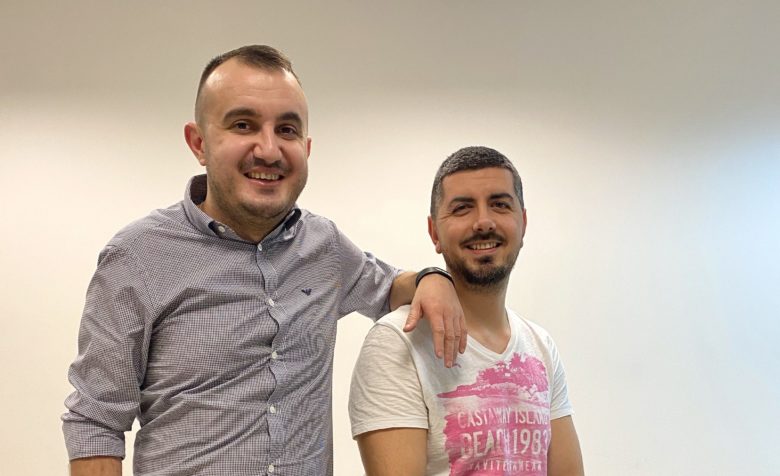 It's been one short year since we discovered a company trying to breathe new life into SMSs for marketing purposes, and also a short year since this venture raised a seed-round of €360K from Eleven Ventures. Today the co-founders Mihail Stoychev and Georgi Petrov announce the biggest acquisition of a company infused only with Bulgarian venture capital. SMSBump is being acquired by Yotpo, an e-commerce marketing platform headquartered in New York. 
"I am happy to say that prior to Yotpo we've turned down three acquisition offers and 15 VCs, some of them in the top 10 of the world," Mihail Stoychev gives us the context. Although the exact size of the deal remains undisclosed, Eleven Ventures told us it was the biggest for a company backed by Bulgarian VCs. So far, the largest exit in this category was the airfare solutions provider Vayant which was sold for $35M*. 
Yet, what brought the founded in late 2017 SMS marketing automation company SMSBump there so fast? "We grew our user base by 850% in 2019 to 28 000 active stores and $100,000,000 in additional revenue for merchants using SMSBump," says Stoychev. According to their only investors, the company indeed didn't need any venture capital, "just friendly advice now and then". "We rarely see the perfect combination of an experienced team with an excellent product, bringing real value to its users, combined with an obsession with top customer service. Arguably they managed to package an old product (SMS), as a modern marketing tool with unsurpassed efficacy," says Ivaylo Simov from Eleven Ventures. 
The deal, the buyer, the market
The buyer Yotpo is a founded in 2011 US company that has developed an industry-leading eCommerce marketing platform. With this acquisition (the second for the company – ed. n.), Yotpo is turning into the only eCommerce marketing platform to provide integrated solutions for reviews, visual user-generated content, loyalty, referrals, and SMS in one place, giving brands the unique ability to engage customers with smarter, cohesive, and higher-converting experiences across channels, reads the official announcement. 
"Yotpo and SMSBump actually 'met' years ago. When they first launched, SMSBump's co-founder Mihail approached Yotpo's head of partnerships Dov Kaufman about developing an integration between our reviews platform and their SMS marketing app, and we said yes. So, we already had an early inside view of how good their product really is. Who knew that a few years later we all would say 'yes' to so much more," explains Omri Cohen, COO and co-founder of Yotpo. 
Closing the deal took four months and seems that it was just the right moment. As last year cemented SMS automation provided by third parties as an effective communication channel and with merchants seeing a great return of investment, the sector attracted a lot of newcomers. "SMSBump continues to grow at an amazing pace, yet they were facing a strategic choice – either to build upon SMS marketing with other tools and services or join forces with somebody bigger than them, that already has a complementary product portfolio," explains Simov. Choosing a partner with a similar ambition vision to create "cohesive customer experiences designed to spark and sustain a relationship with a brand" such as Yotpo, was a strategic move.
The deal itself is a mix of cash and equity in the acquirer, which means the founders will benefit from the growth and development of Yotpo in the long run. So far the buyer has raised over $100M and might even be eyeing on an IPO in the future. "A part of the deal is also reserved for our team members who were our engine for growth, execution, and success and who I am extremely privileged to work with every day," comments Stoychev. As of Eleven Ventures, who own a 5.7% share, this deal may mean they have returned up to one-third of their second €6M fund, show our calculations.
A bootstrap-mutant story
SMSBump was started in late 2017 by Mihail Stoychev and Georgi Petrov, who both come from an eCommerce background. As they were researching the next big thing the co-founders stumbled across an incredible piece of data – 95% open rate of SMSs. Launching their product, Stoychev and Petrov received many comments referring to their idea as an old-fashioned and slow. Yet, they didn't give up on it and eventually built an appealing product for small online resellers and even solopreneurs, although their main revenues come from enterprise clients. The SaaS platform allows automating any transactional messages, segmenting customers, send customizing remarketing messages based on behavior, scheduling campaigns and monitoring them in real-time. It is a tech product for non-tech people. SMSBump's platform automates SMS campaigns and it is integrated with large eCommerce platforms like Shopify, WooCommerce, and Opencart.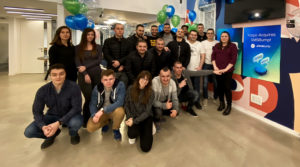 At the beginning of last year when we first talked to them, the company had 7k clients. Currently, SMSBump works with 28k online stores in North America, Europe, Asia, and Australia. With a team of 16 people, that hasn't grown since our last conversation, and a flexible pricing model allowing pay-as-you-go and premium plans ($35-$60), the company has reached nearly €4M in revenue and brought its clients an additional $100M of revenue. 
In fact, according to the founders, the company has been profitable from the very beginning and has still not consumed the seed round it raised last year. The good product-market-fit of a simple to use product with powerful analytics was the essential of SMSBumps development, of course alongside the dedicated team, explains Stoychev.
+++ explore in-depth: An exclusive interview with CEO Mihail Stoychev about the recipe to grow and exit a company in two years +++
The potential and the expected spillover effect
For SMSBump the acquisition changes a lot and not that much at the same time. The company will continue its development fairly independently following its own roadmap although it's joining the 400 people family of Yotpo. The acquirer is also planning to invest in the development of the SMSBump's team. "It's actually wonderful that Bulgaria is so close to Yotpo's R&D headquarters in Israel and we're excited to invest in Sofia as one of our R&D centers of excellence to cultivate local talent," comments Omri Cohen from Yotpo.
But there's something more for the ecosystem. "The founders of SMSBump have the unprecedented chance to go through the major steps of a startup from funding, through an exit to potentially an IPO with Yotpo in the States, at a much-accelerated pace than usual. Similarly to the ex-founders of Telerik, we believe they have the give-back mentality and shall willingly share their experience with other aspiring entrepreneurs from the region," Ivailo Simov is convinced. 
The spillovers from their exit may be felt through the local ecosystem for many more years and may bring more international attention to the local startup scene, hope investors.
*Last year, US company QuickBase acquired Bulgarian Cloudpipes in a deal of undisclosed size, which according to our sources was a bit smaller than this exit. The biggest ever exit in the Bulgarian tech ecosystem remains Telerik ($262M), the company, however, was not backed by Bulgarian VCs.
You may also like this:
+++ Our first story about SMSbump in which we openly doubted SMS is the next big thing
Who would have thought…
++++ Everything you need to know about Eleven Ventures