FINTECH RADAR
These are the best funded fintech startups in CEE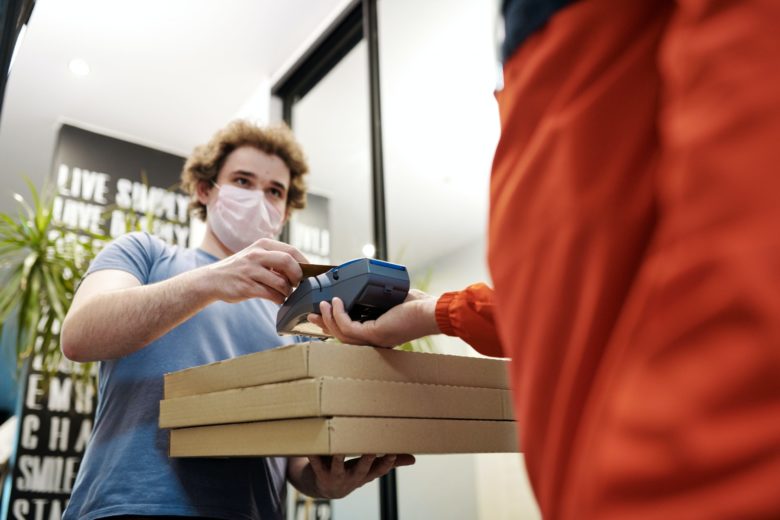 Europe has often been flying under the radar when it comes to size and influence in the fintech world. Of course, it comes nowhere near the proportions of  the Silicon Valley or the Asian markets but in recent years, Europe has been gaining grounds with more and more companies and startups from the region making waves in the industry.
Actually, fintech is the largest investment category, receiving more than EUR 30b of VC investment since 2014, ahead of health (EUR 29b), enterprise software (EUR 27b), and transportation (EUR 12b), data from Dealroom show.
An analysis by Tech.eu and Finstar suggests between 2018 and 2019, the size of financing rounds for fintech companies more than doubled from EUR 11m to EUR 25.5m. Over the same period, the number of EUR 100m+ fintech financing deals in Europe increased fivefold.
While the western part of the continent is responsible for a majority of the tech ecosystem's big names,  Central and Eastern Europe (CEE) has also contributed significantly. The region has produced over 10 unicorns and its startups have a combined value of EUR 30 m.
Fintech.ch used data from CB Insights, Sifted, Tech.eu, Finstar, Raiffeisen Bank International, Statista, Dealroom and Crunchbase to sift through Europe's fintech leaders. We, in turn, dug some deeper to find the top financed fintech companies in each country from the CEE region.
Twisto – Czech Republic
Twisto, hailing from the Czech Republic, is a buy-now-pay-later service (BNPL) valued at EUR 50.5m, making it the best valued company in the list. The idea of BNPL businesses is nothing new –  giving out credit to people has existed for thousands of years. What makes Twisto's idea different is the fact that the company allows their clients to defer payments for certain periods of time without added interest rates, securing a much calmer shopping experience for users. Twisto mirrors the model of Swedish unicorn Klarna, often being referred to as the "Klarna for CEE." 
Creamfinance – Poland
Second on our list is Creamfinance, evaluated at EUR 27.8 m, a fintech company based in Poland providing paperless loans amongst other financial services. Creamfinance utilizes algorithms and uses machine learning to automate as many of its processes as possible, and to deliver a personalized experience for its customers.
Cash Credit – Bulgaria
While Bulgaria has just started to see a rise in fintech startups, Cash Credit has managed to come in and fill in the vacuum in the quick loan industry. Cash Credit has reached an evaluation of EUR 22.7 m by providing the quickest loan evaluations in Bulgaria, around 6 minutes, and some of the quickest micro-loans. Another appeal of the company is the fact they are not associated with any banks.
Capital.com – Cyprus
Cypriot trading platform Capital.com, evaluated at EUR 22.7 m, has been offering users worldwide the opportunity to comfortably take part in the global trading of stocks and other financial tools. In recent news, Capital.com's trading volume has risen 78% and users' profits have jumped more than 233%, show Q1 figure for 2021.
Veriff – Estonia
Veriff is an identity verification service company founded in the capital of Estonia, Tallinn. The company mainly provides services to online businesses to lower the risks of fraudulent activities and assisting regulatory compliance. Veriff's recent EUR 13.8 m investment round helped them reach an evaluation of EUR 21.2 m.
Bitrise – Hungary
Bitrise is a Hungarian-based Continuous Integration and Delivery (CI/CD) Platform as a Service (PaaS) with a main focus on mobile app development. The company has set it as their goal to provide a service which makes the development and automation of applications much easier and the apps themselves much safer for use. Bitrise has been evaluated at EUR 19 m.
Hellas Direct – Greece
The Greek company, evaluated at EUR 14.3 m, is a fully online all-around insurance provider, which uses artificial intelligence to deliver a much more transparent service. In recent news, they have joined forces with Revolut, the rising banking app, to "shake up" the insurance industry in both Greece and Cyprus.
Mintos – Latvia
The Latvian platform allows its users to invest in loans. Even though Mintos has been evaluated at EUR 14.2 m, the company has had some struggles in recent history, suspending E-Cash, a lender to Mintos, from its platform.
fintechOS – Romania
The Romanian company has made strides to improve and customize every one of the clients' financial experience specifically for them. This attention to detail is a driving factor for their evaluation of EUR 13 m at the beginning of the year. However, in recent news, the company received EUR 60 m in series B funding.
Minit – Slovakia
Minit is a Slovakian-based provider of multiple secure identity and payment solutions using biometric authentication. In addition the company helps keep its customers' transactions safe. Minit has been valued at EUR 10.3 m.
Eligma – Slovenia
This Slovenian startup is valued at EUR 3.6 m, but has recently completed a round of funding amassing to EUR 4 m. The company's main business is helping their clients manage their finances. Eligma has even launched their own crypto token, GoCrypto token (GoC).
Kevin – Lithuania
And last on our list we have Kevin, a Lithuanian company offering an alternative to your typical debit car or POS terminal payment methods, tailoring to individual clients' needs. The company has been evaluated at EUR 3.4 m.