AI & Robots
CEE Startups Have Received €96M in VC Funding Since July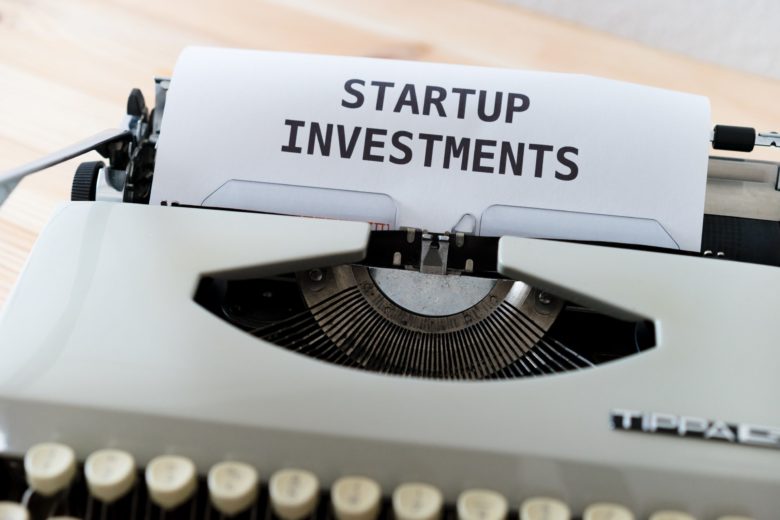 This week, the online matching platform for connecting CEE (Central and Eastern Europe) startups with investors, Vestbee, released its regular report on venture capital (VC) funding for the third quarter of 2020. For the last three months, 61 investment rounds were closed in Central and Eastern Europe with over €96M secured (the number will change as there are 14 undisclosed funding rounds). According to the report, the industries that gained the most interest from investors were healthcare, security, fintech, AI, and energy efficiency solutions. Countries with most funding rounds during this period were Estonia and Poland, which secured 20 and 14 rounds respectively. 
A Volatile VC Market
Normally, the third quarter is a quieter period because of the summer holidays, but this year it appears that some of the deals that may have been shelved in the second quarter re-emerged in Q3. July and September were active months for investors as a total of 49 investments (22 and 27, respectively) were made. In August, COVID-19 and the holidays postponed and even stopped several fundraising rounds. This resulted in a lower number of investments for this month – 12. The biggest investment rounds were Veriff's €13.8M, which was followed by InoBat (debt financing) with their €10M and Cosmose's series A – €12.6M According to the report, the most active investors during the period were Lemonade Stand, European Bank for Reconstruction and Development, Contrarian Ventures, Icebreaker.vc, SATUS Starter, InnoEnergy, Presto Ventures, Gapminder VC, Iron Wolf Capital, Shape VC, Movens Capital, and TDJ Pitango Ventures. 
Poland is leading in terms of investment amount for the third quarter of 2020 as a total of more than €30M have been invested in Polish companies. Estonia (which has received around €29M) and Slovakia (around €10M ) are next from Central and Eastern Europe. Bulgaria is in the middle of the ranking – it has had one big investment of €4M round in Bulgarian Nasekomo, a company that upscales organic waste streams from the agro-industry into animal feed. Although Romania has had a larger number of investments than Bulgaria (a total of 5), the country is scoring lower in terms of the total investment amount. Another interesting case from the Balkans is Serbia – the country is scoring relatively low compared to its neighbors with only 1 investment in Orgnostic – a human capital analytics platform. 
Strong July and September for the CEE Startup Ecosystem
July was the month with the highest total value of funding as it exceeded €42M. Sectors that received the most attention of investors were Security, IT, FinTech, and Financial Services. Top investment rounds were secured by Veriff, a startup that has developed a data verification platform  – €13.8M; InoBat comes second with its debt financing of €10M and Bulgarian Nasekomo is third with its seed round. Polish StehoMe, a company which is developing medically certified AI algorithms and a device for automatic and remote lung and heart screening, as well as altFINS – a Slovakian platform for digital assets, received their funding.
August is listed as the month with the lowest number of investments from this quarter of 2020. The most appreciated industries were Healthcare, Energy, and AI. The total investment is approximately €11M while the biggest funding rounds were secured by Polish Cosmose with their Series A round of €12.6M, Polish Infermedica with its series A of €8.6M, and Estonian So.Fa.Dog with €600K seed round. Among the most active countries were Estonia and Lithuania, as the first secured four of its twelve investments during this month and the second received 3 investments. The European Bank for Reconstruction and Development was among the most active VCs during this month.
September appears to have seen a rebound. The activeness of VCs resulted in a total of 27 investments in the region whose value exceeded €30M. The industries that attracted the most investments were Healthcare, Customer Service, Big Data, Automotive The biggest investment rounds were secured by Klaus, an Estonian startup for customer service support,  Elaphe Propulsion Technologies, who are developing in-wheel powertrain solutions, and HomeDoctor, a platform that is developing an online medical assistance app. These companies attracted €4.6M, €4.2M, and €3.7M, respectively. The month was good for Romania, which had a total of 2 of its 5 investments. Romanian Cyscale that is developing cloud security and governance solutions for main cloud computing providers raised €350K after its first 4 hours on SeedBlink and Soleadify – a search engine allowing companies to find customers based on a provided description is yet to announce the raised amount from Gecad Ventures.
+++For more information on investments in Bulgaria, click here+++